I don't know about you guys, but I spend way too much time scrolling through Instagram looking at DIY caravan renovations.
I mean, waaaay too much time. I love looking at how these talented DIYer's take a very tired, usually brown, and often water damaged caravan (I can only imagine what they smell like!) and transform it into something that is luxurious, light, comfortable and my all time favourite feature:practical.
New holiday homes-on-wheels are being envisioned, created and then enjoyed, all over the country. Some are expensive builds, with high end building products, appliances, add-ons and decor.
But many, are budget friendly caravan renovations that are perfect for families that just want somewhere comfortable and affordable that they can spend their holidays in.
In order to justify spending so much time spent lurking on Instagram, I've decided to compile a  list of my current favourite DIY caravan renovations, and share them all with you! Methinks you're gonna love these.
Oh, but be prepared to be swallowed up in a world of beautiful caravan renovations that are going to delight you… but have you scrolling Instagram way more than you should.
Just warning ya. 😉 Check out these Viscount caravan renovations too
Velzy
Let's start with the fabulous 'Velzy'; he's a 1978 Viscount caravan (17ft).
Renovated by the very talented Bloom Crew, I love that Naomi & Jackson did up Velzy so they could take their young boys on holidays, and create memories that they'll cherish for the rest of their lives.
Here are some pics to get you started: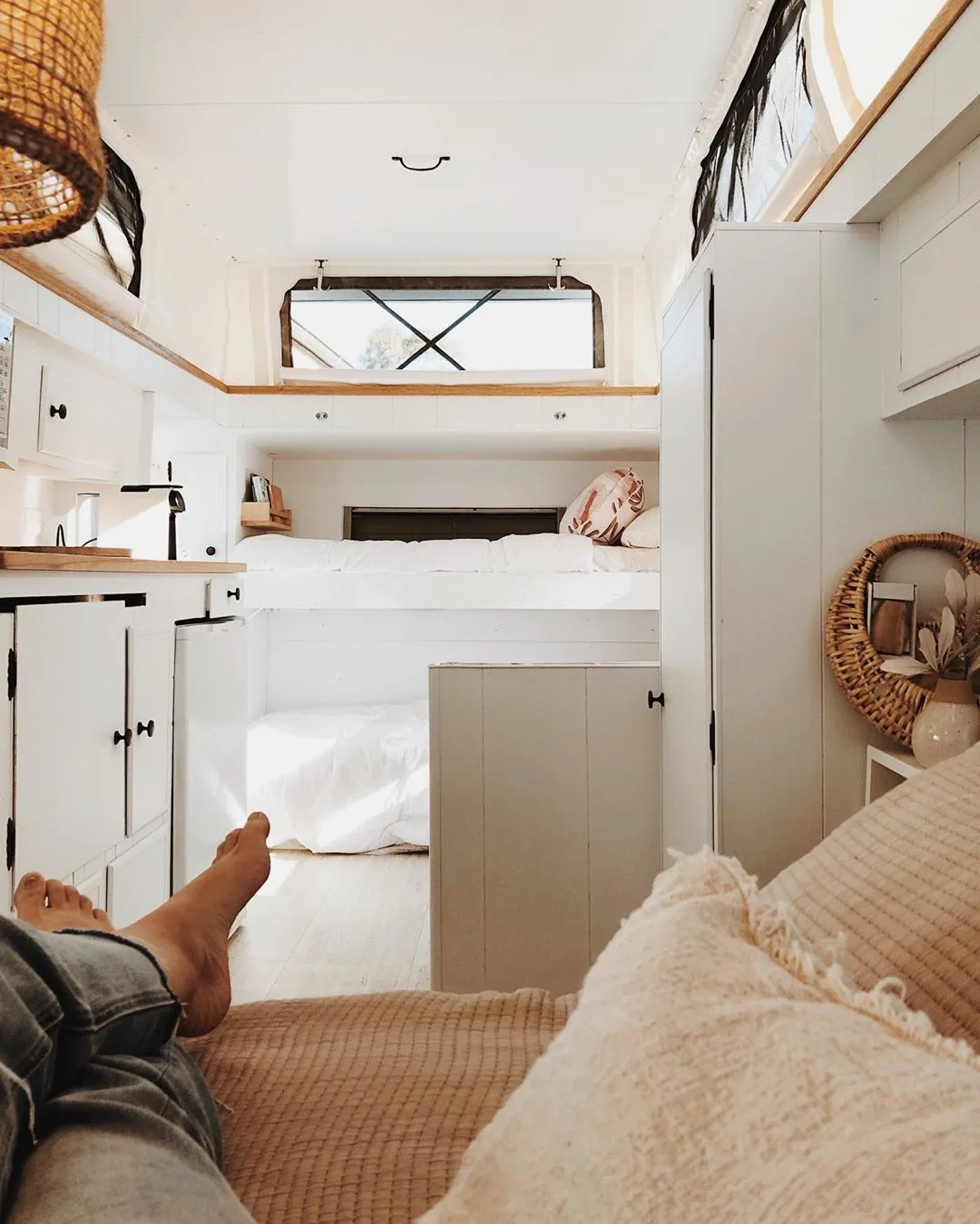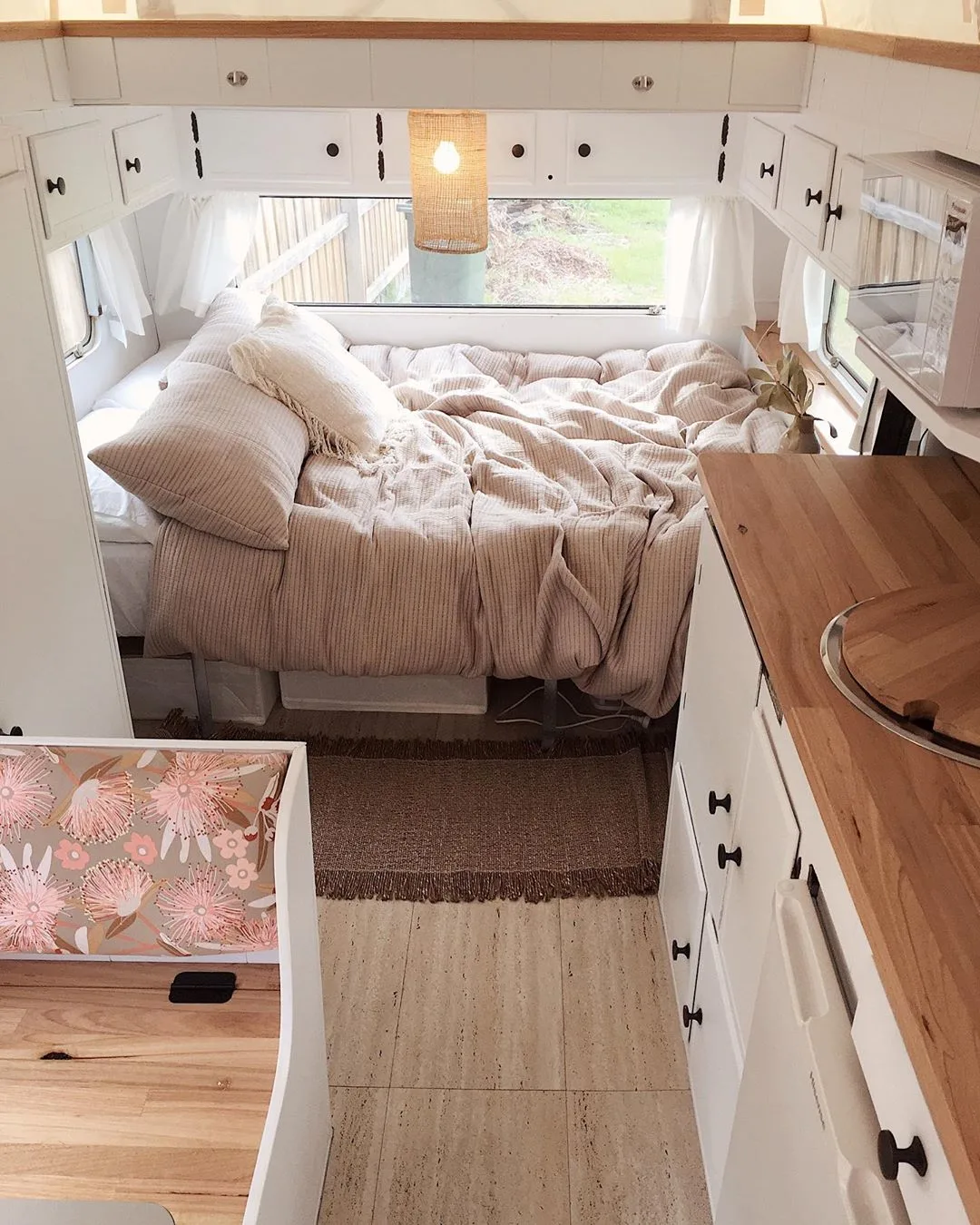 You can see more pics of this beauty over at @velzyandsol on Instagram. Be sure to check out the stories in their profile, where the Bloom's have added lots of details about the renovation process.
Velzy also gets used as an office for Naomi's business @the.little.botanist, so you can see him in action there too!
VanWarro
I'm swooning over Van Warro, so I'll just let the photos do the talking: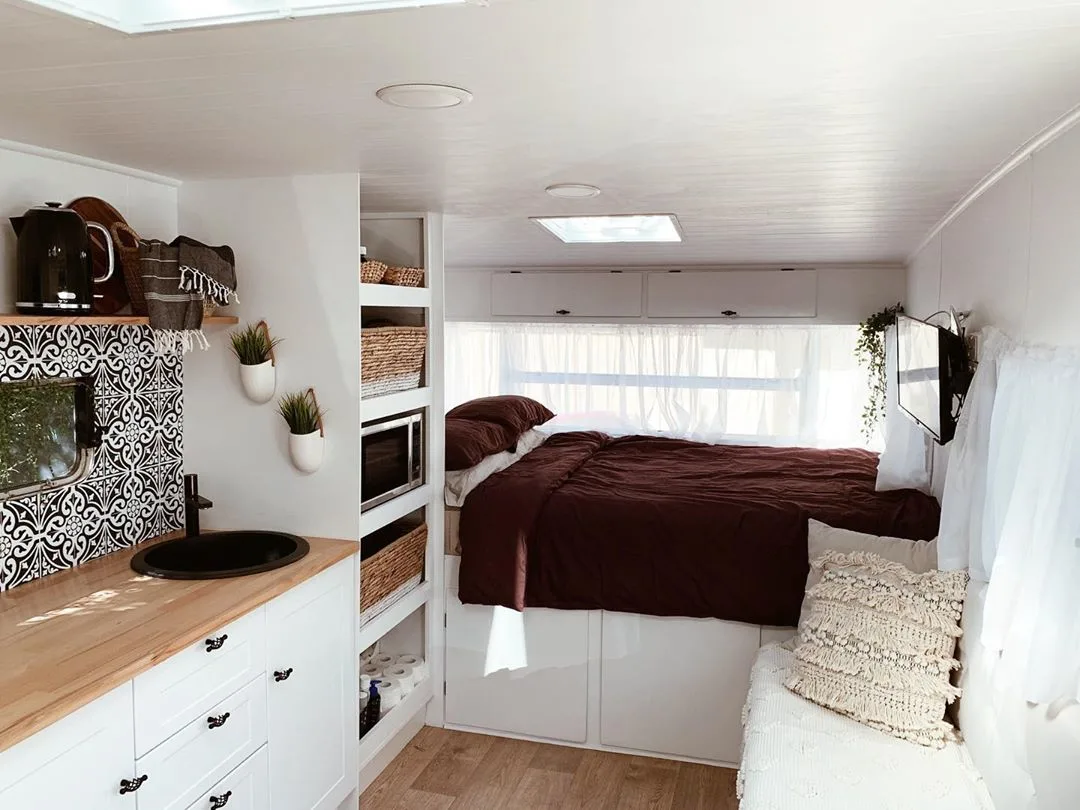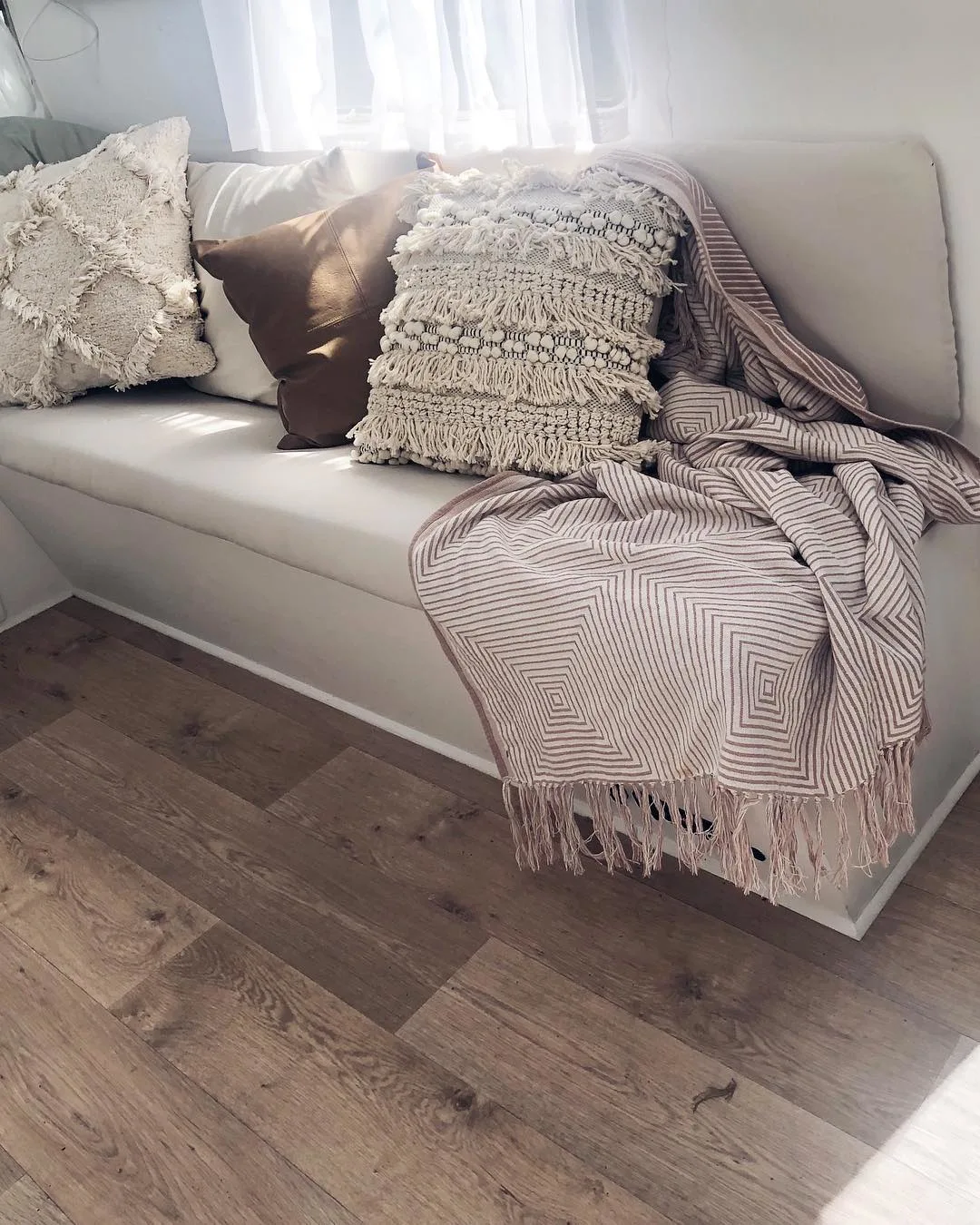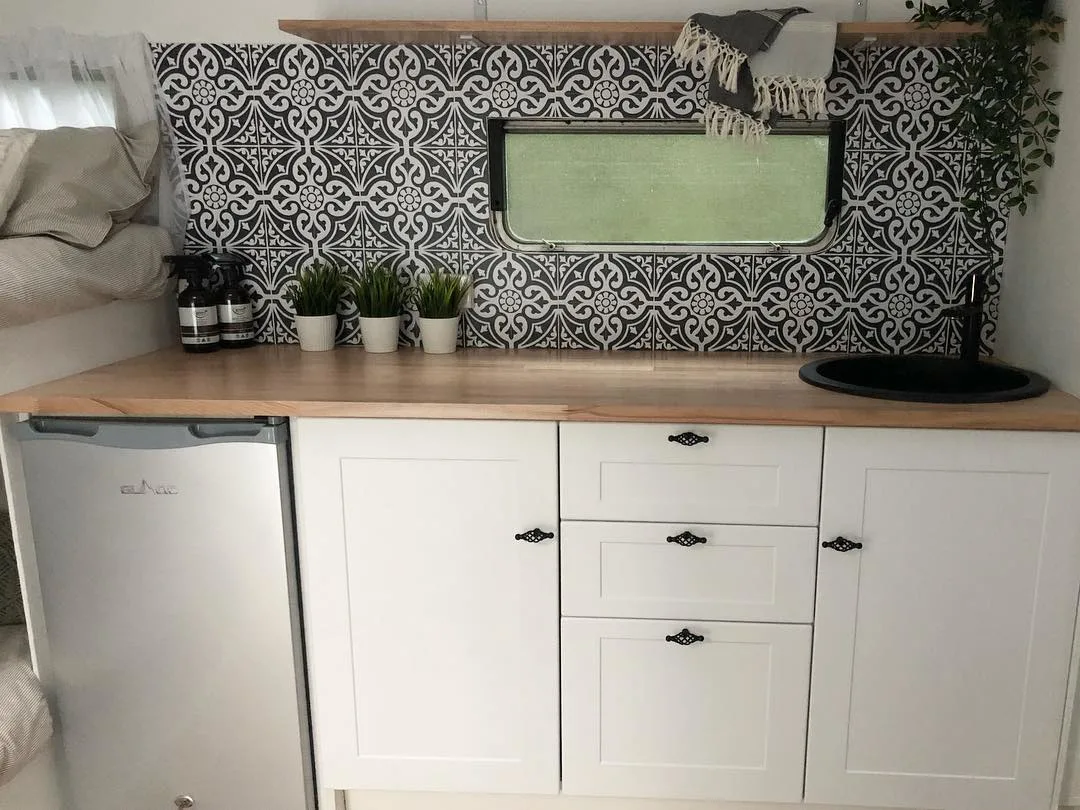 I'm loving that back splash! So. Much.
You can see a lot more photos of VanWarro over on their Instagram profile @vanwarro. (Don't forget to have a look at their stories for some 'befores'… Oh lordy!)
Daisy
Have a look at sweet, little Daisy from @ourlittletribe_
She's a 1979 Viscount caravan, and what a haven for this family when they go on holidays!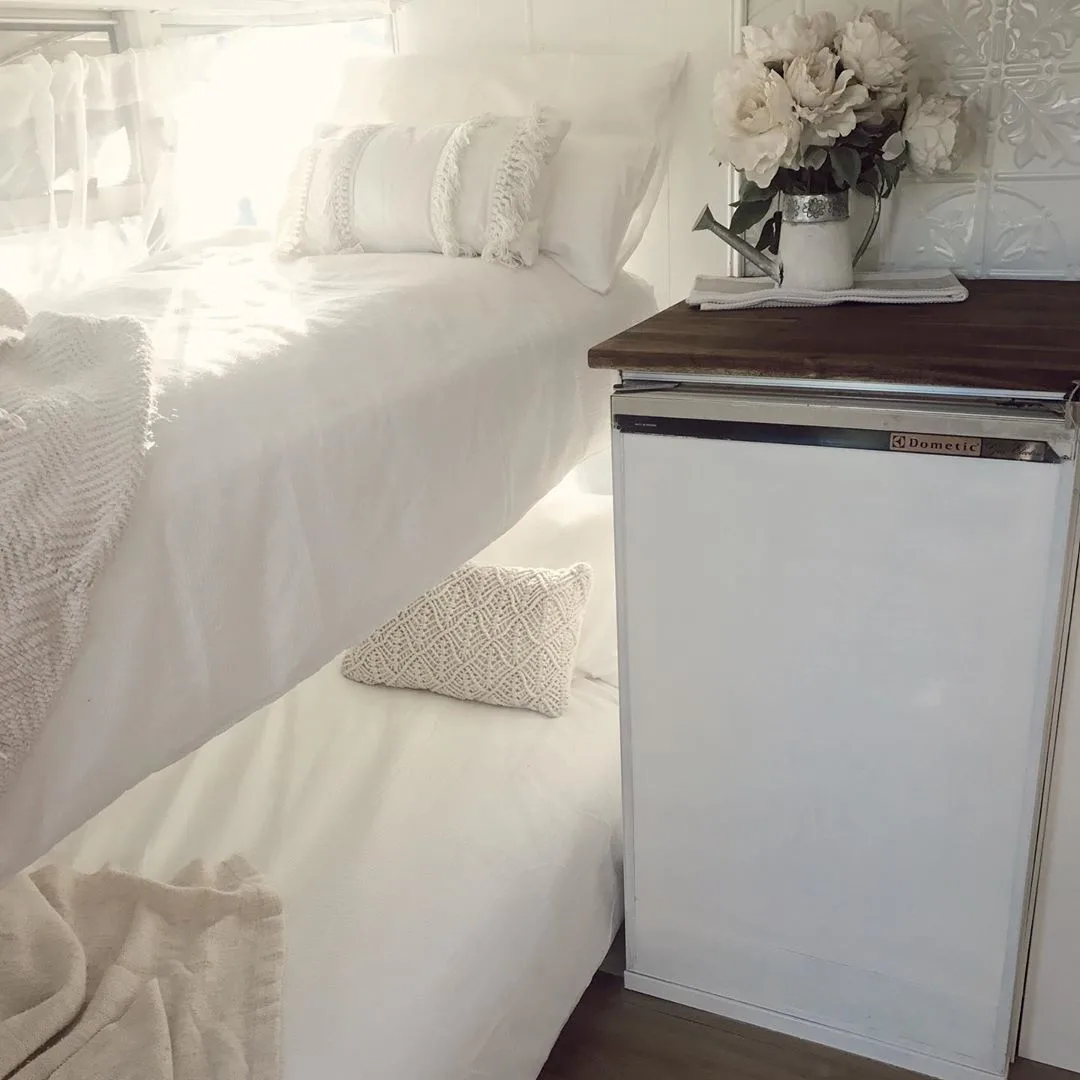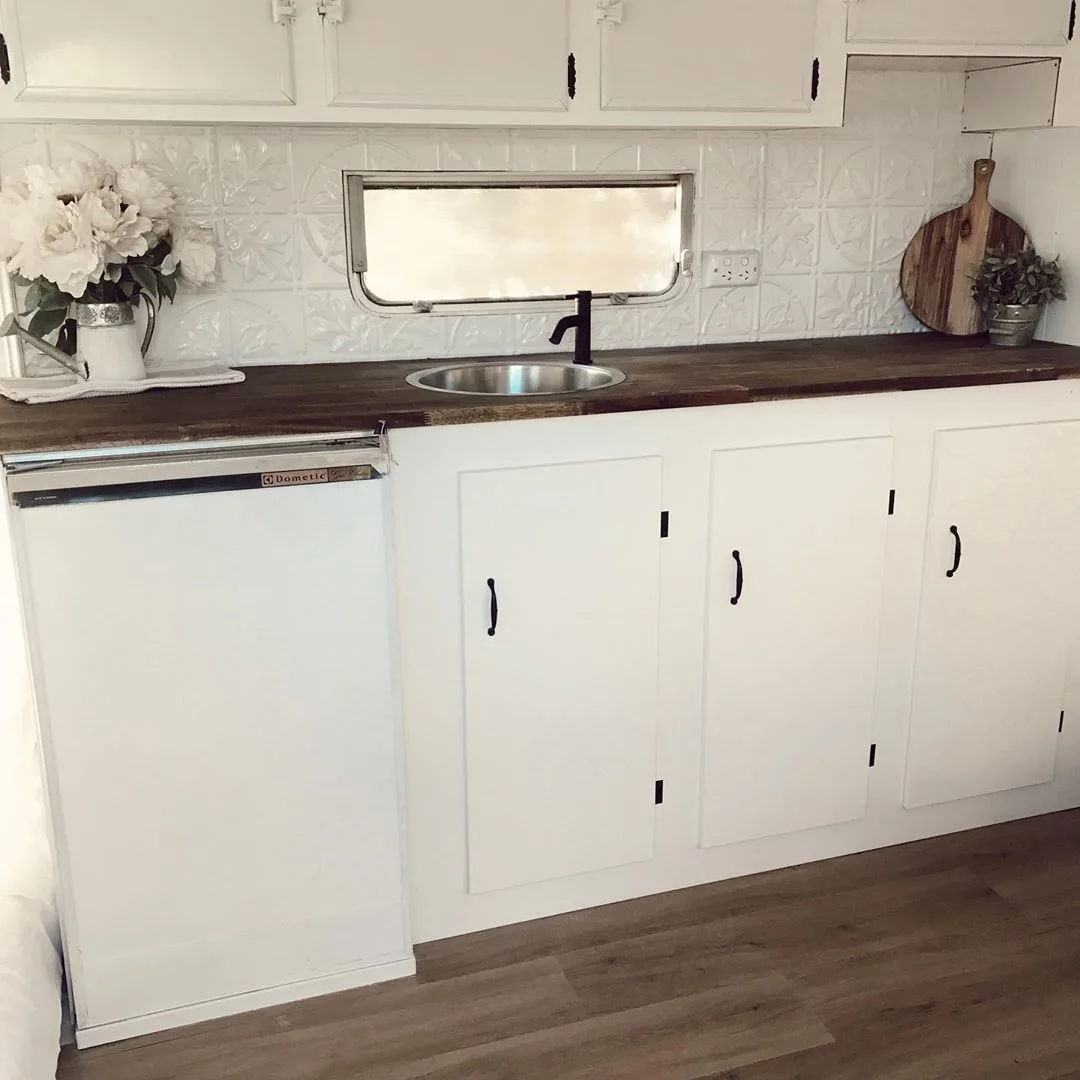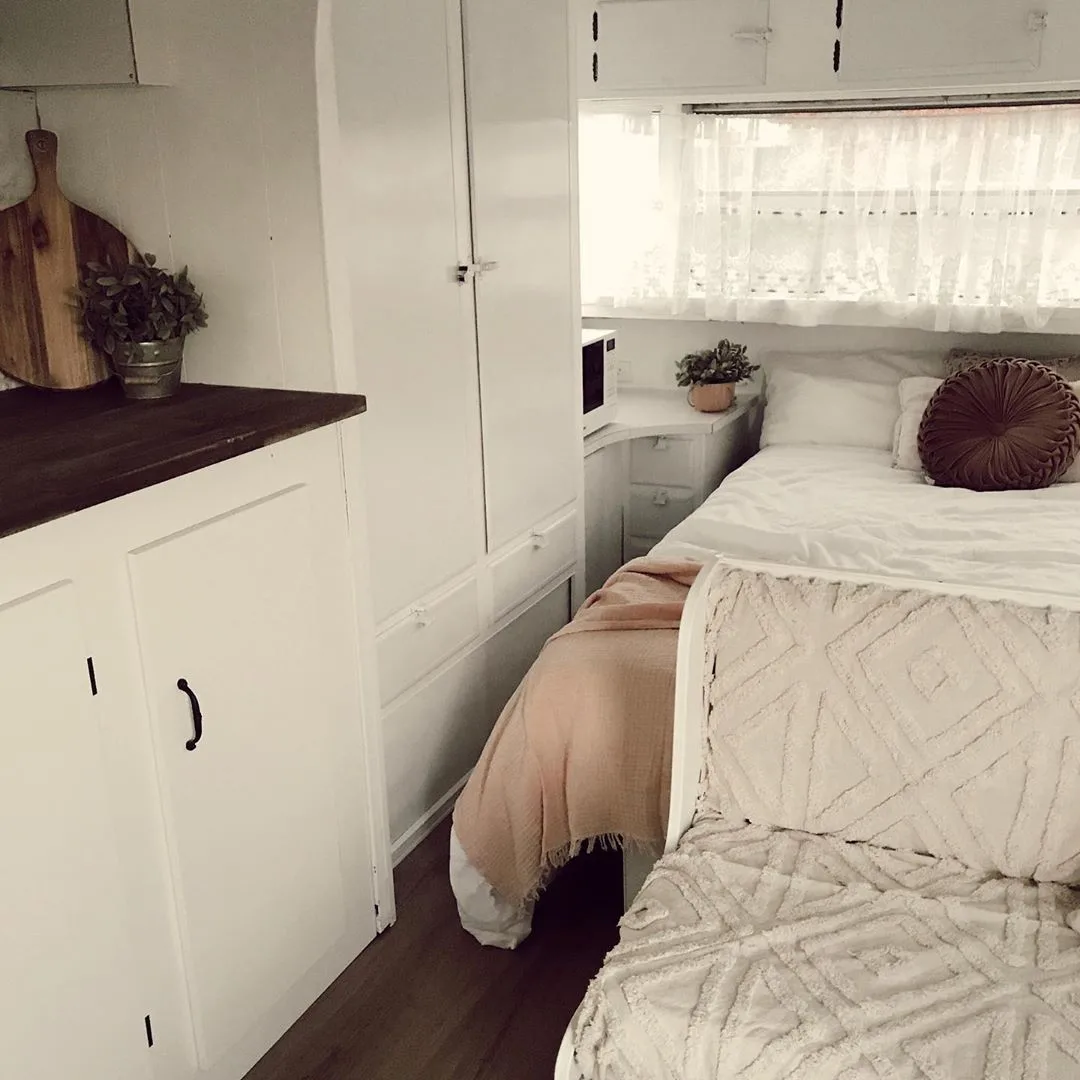 See more of gorgeous Daisy over on @ourlittletribe_ , and you can follow along with this beautiful family's adventures.
Sadie
Have a look at this lovely lady, Sadie; a 1979 Spaceline.
Renovated in just 3 months, the hardworking duo of Sarah and Mitch have created a luscious space! (I can use the word 'luscious' to describe a caravan, can't I?)
Look at what I'm talking about… and see if you don't agree!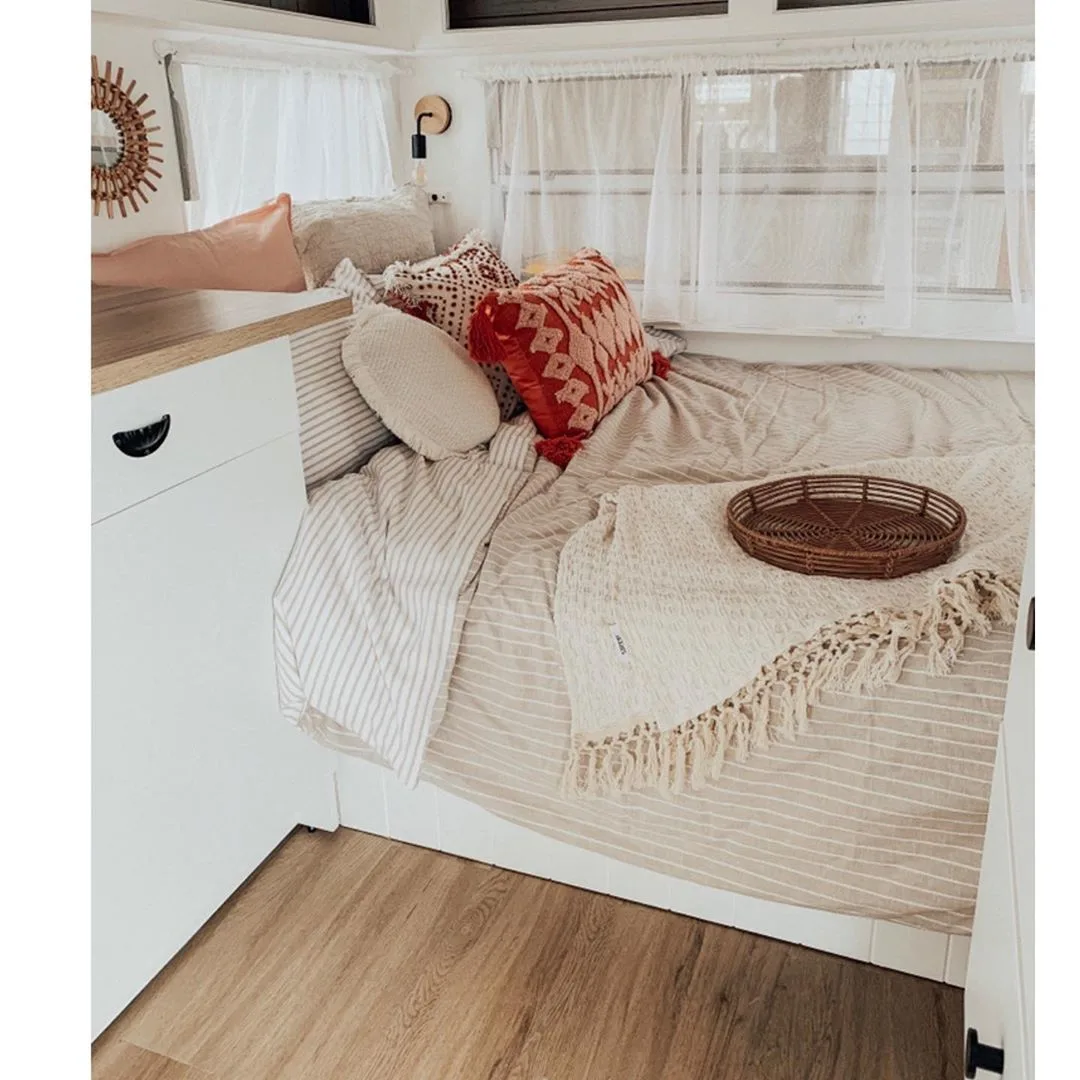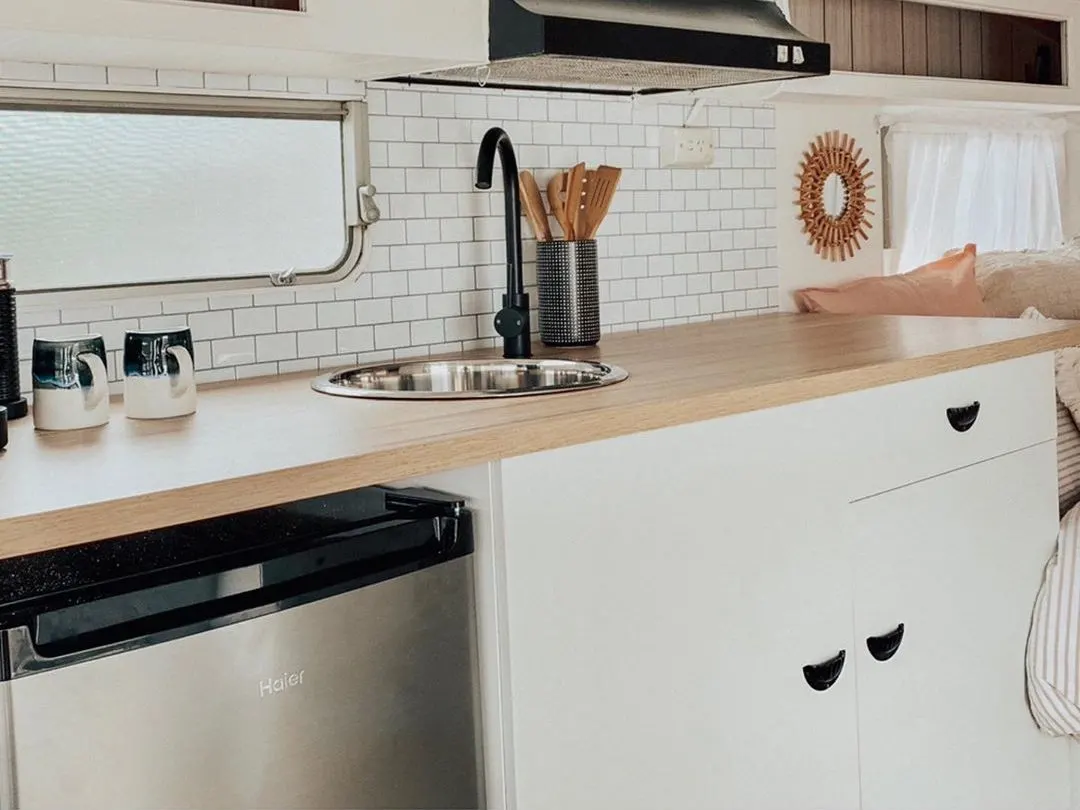 You can see lots more photos of Sadie on her very own Instagram account @sadie.the.caravan where Sarah and Mitch share the whole renovation process, as well as pictures of what Sadie looked like when she first came home.
Mona
Mona is a 1973 Vintage Millard caravan lovingly restored by Chris and Amanda.
Their Instagram is full of lots of pictures of Mona, but here's a taste of what you're in for…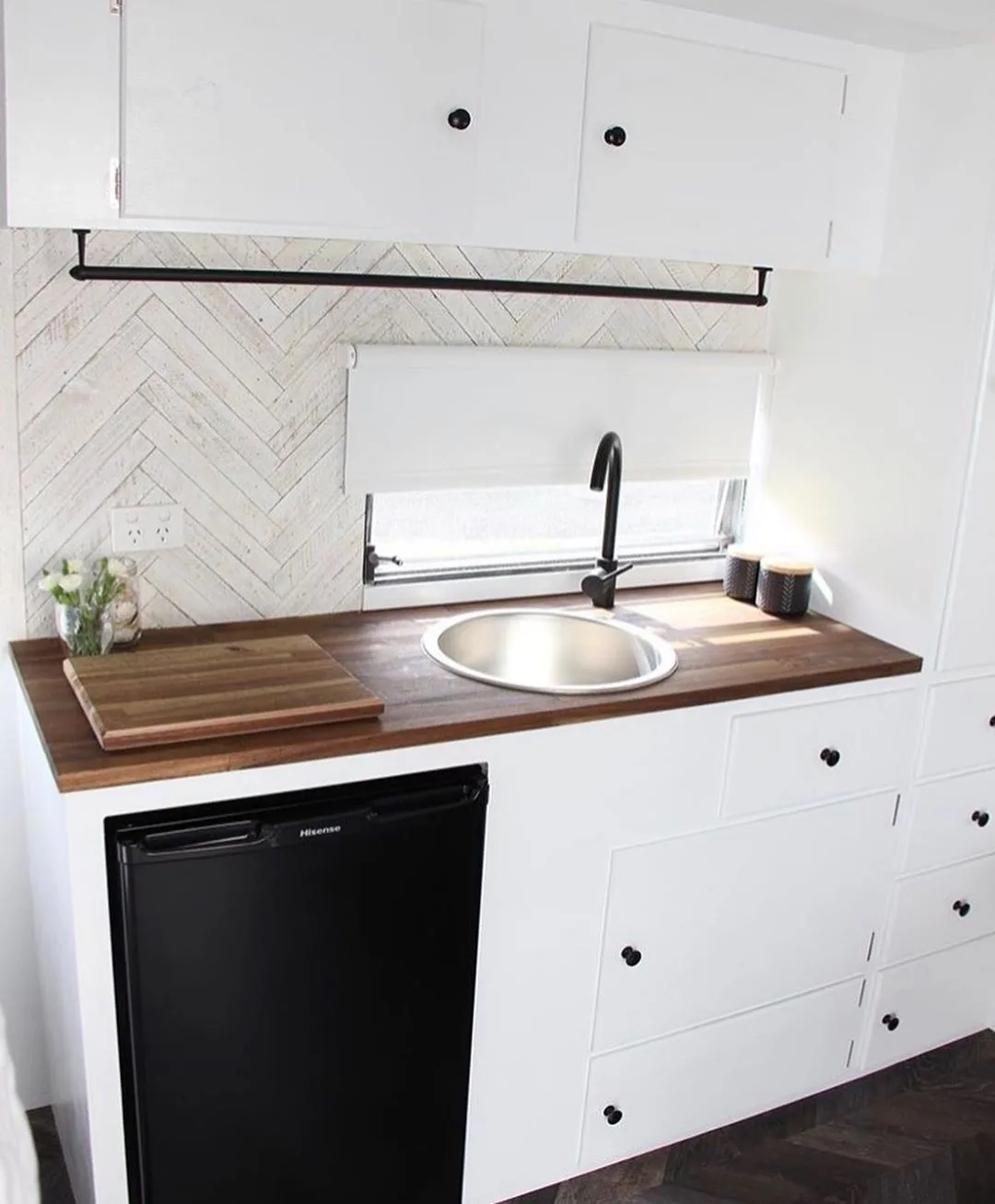 Now you'll have to go to @monathemillard on Instagram to see loads more photos of this renovation. Make sure you check out the stories too, because they've provided heaps of details about Mona and the whole rebuild process.
Aaand… they've also done video of Mona's renovation, you'll find the link to their youtube channel in their profile.
You'll definitely want to check it all out.
Norbit
And here we have Norbit! (I'm totally LOVING his name)
Norbit is a 1968 Millard caravan that has been totally gutted and rebuilt. And he's looking like a fly guy!
Oh, and guys… as of this writing, Norbit is FOR SALE!
Check him out: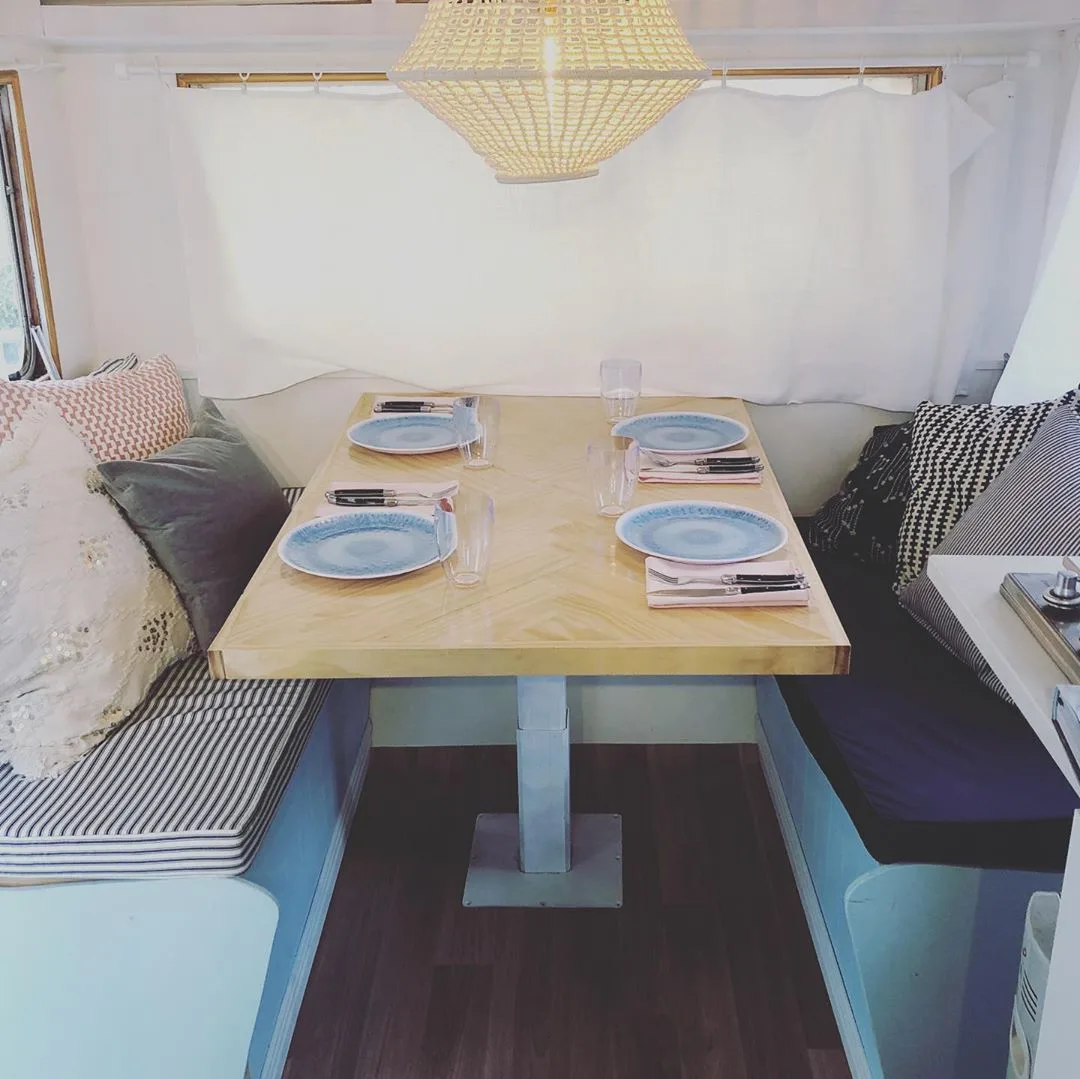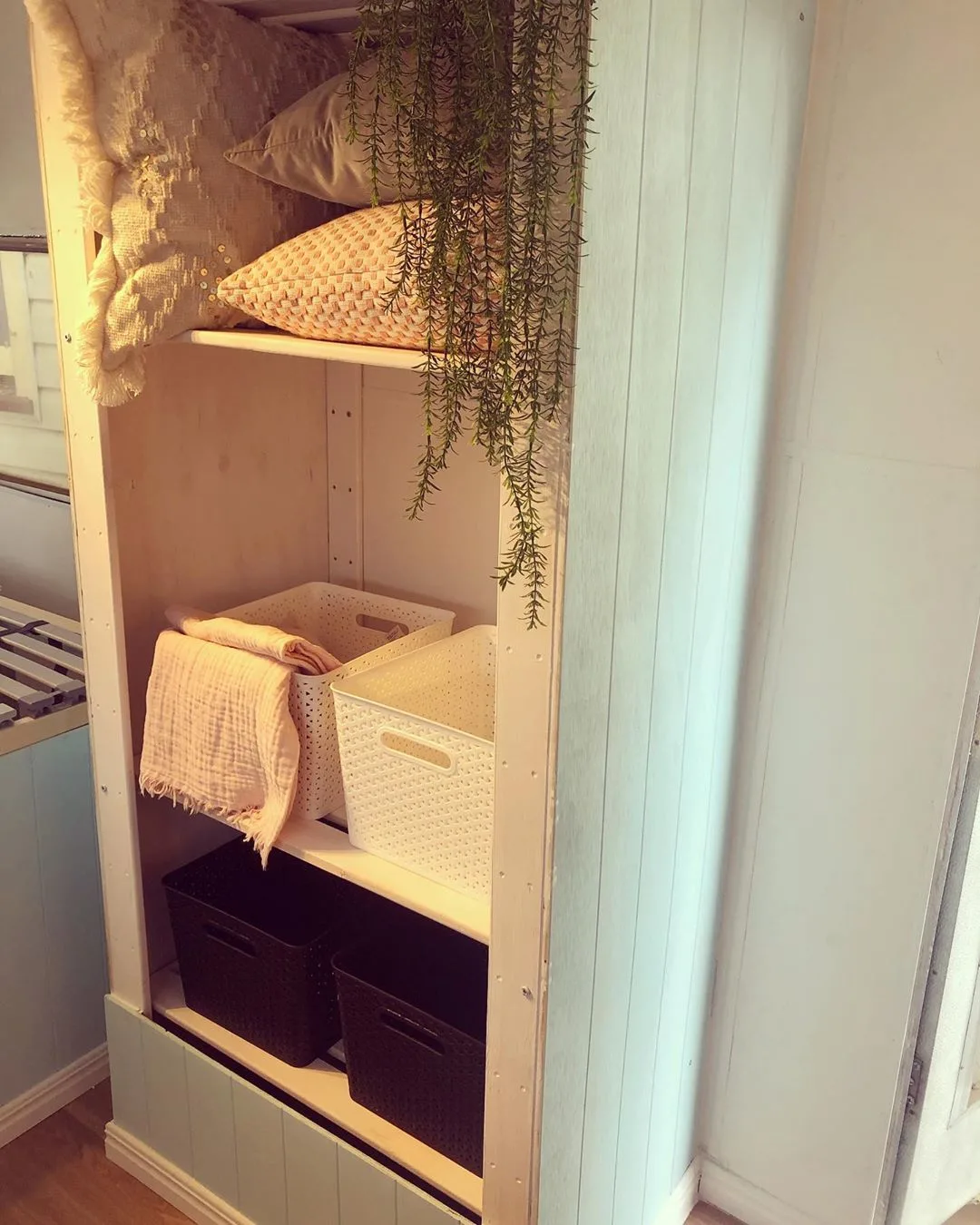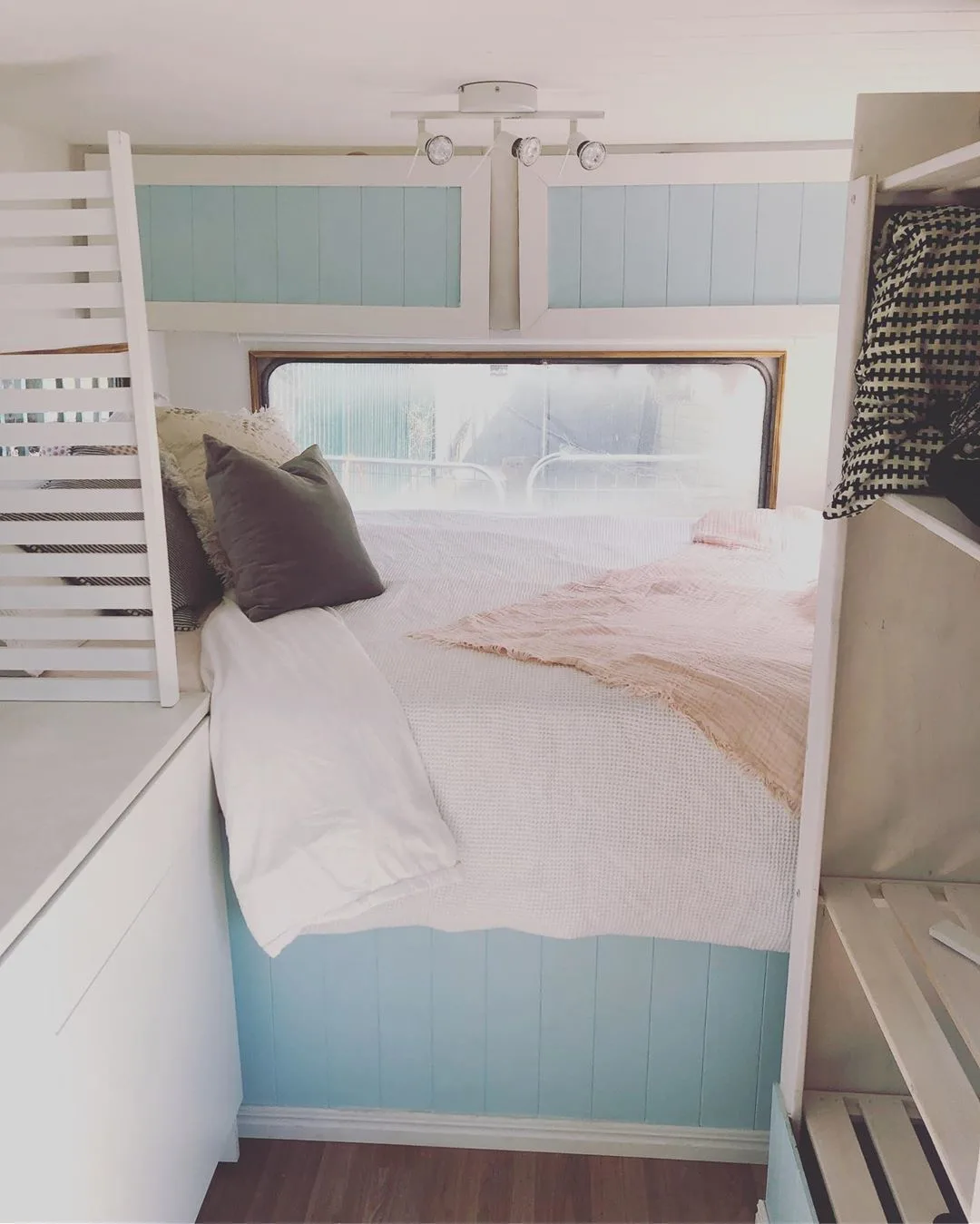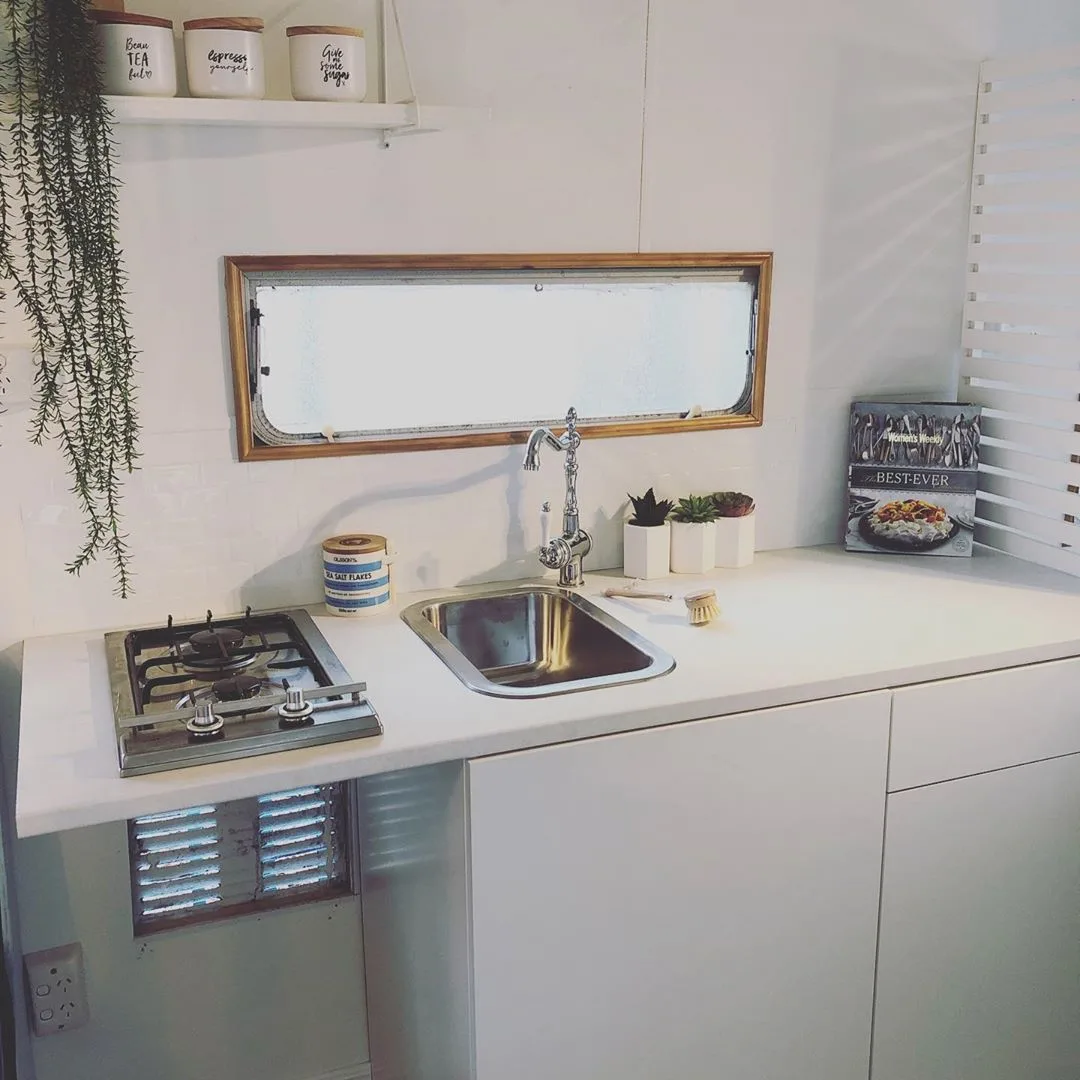 For lots more details about Norbit, go to his Instagram profile at @norbit_the_nomad where you can see lots of 'befores' and 'afters' in the stories.
If you're interested in making Norbit your own holiday home, you can DM Norbit's owners at @norbit_the_nomad.
And that, my friends, concludes my current favourite DIY caravan renovations.
You can be totally assured that my favourites will grow, and change.
But it will include still more scrolling on Instagram!
I've gotta confess though… I've been seeing a lot of Toyota Coaster conversions which have totally turned my head; and friends of ours have just converted a Sprinter van, which I'm in LOVE with! I'll be delving into those conversions in future posts.
How do you like these DIY caravan renovations?
Have you done one yourself? Tell us about it, cos you know we're a pack of rabid fans that eat this stuff up!!
If you loved these caravan renovations, you're gonna love what we have for your… more renovated caravan posts! Check them out below…
Save these 'DIY Caravan Renovations' to Pinterest