Before we got our caravan, I had all these aspirations of doing our own little DIY caravan makeover and really making it a home on wheels.
As it turned out, we only had 2 weeks from when we picked up the caravan to when we moved into it. So she only got a couple of coats of paint and some new curtains.
But I did find it pretty hard to find examples of others who had done caravan renovations either here or in NZ. I wanted to see others that were caravans like ours, not the huge fifth wheelers and travel trailers like they have in the States, but old, little, and with layouts that we recognise.
When I created my first post of all the caravan renovations I'd found here in Australia (you can see that post here), I did all my searching via google.
Oh so naive!
I shouldn't have been on google. Instagram is where it's at!
And now I'm finding dozens of great accounts, where people are documenting the process of their DIY caravan makeovers and delighting us with beautiful pictures of their newly revamped caravans.
And so I wanted to share some of them with you here.
If you like caravan renovations, you might enjoy these Viscount caravan renovations too…
Let's get started:
Miss Myrtle
'Miss Myrtle' is a delightful 1955 CARAPark Hunter Sixteen Two… that makes her 64 years old this year!
And she has all the charm and glam of the 50's era in which she was born.
Lovingly rejuvenated, much of the beautiful craftsmanship of an age gone by, has been restored, rather than replaced.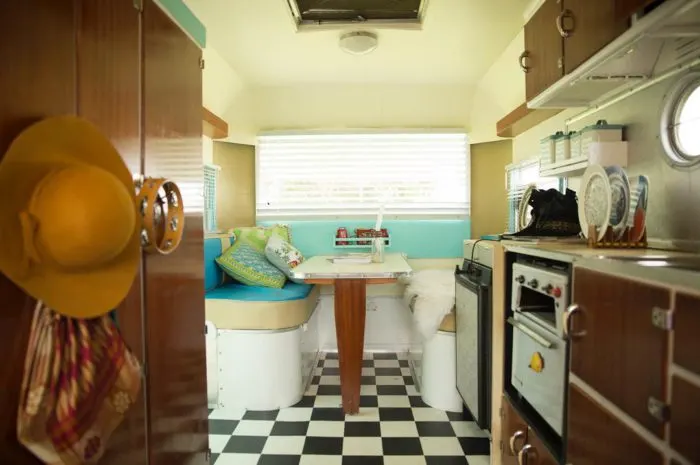 And you know what the best thing about Miss Myrtle is?
You can hire her for your own holidays or special events!
Owned by Jesse and Scott at @wanderlings_au, they will bring Miss Myrtle to your site, set her up and pick her up again when you're finished. See all the details over at wanderlings.com.au
Wilde
Wilde is a 1960's Viscount Abassador caravan that's been renovated by the Saville Family.
2019 is going to be filled with adventures for this family of five (not that 2018 wasn't already filled with adventures. I mean, as well as renovating Wilde, they also created another gorgeous little human!)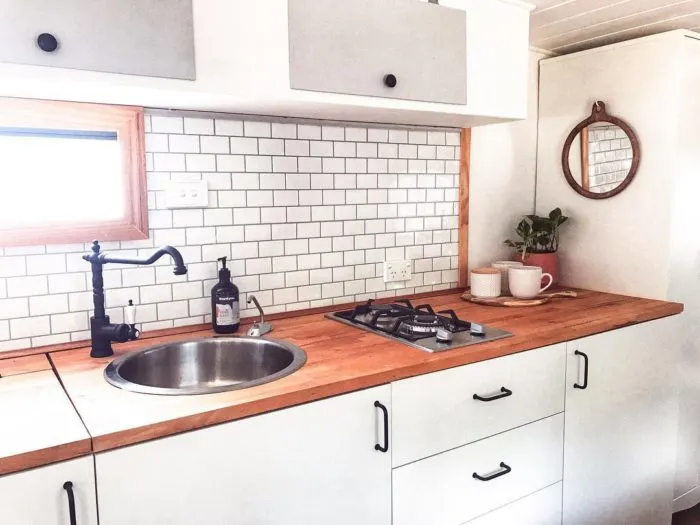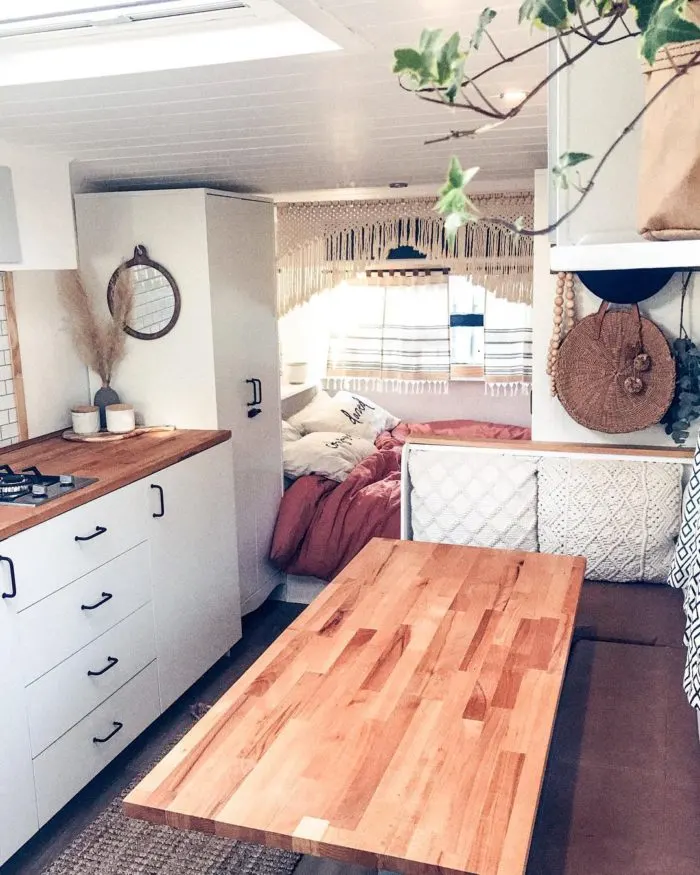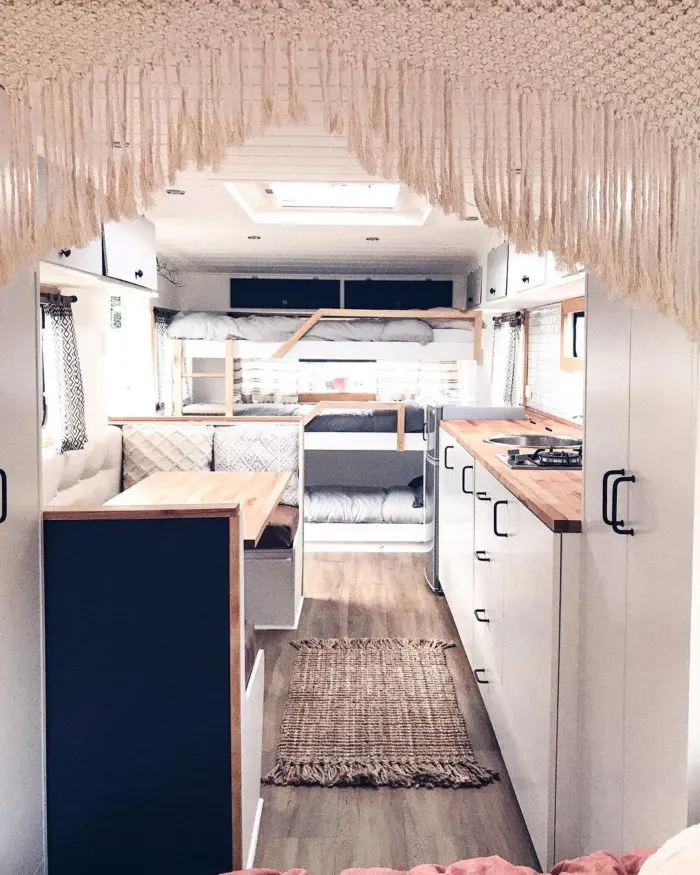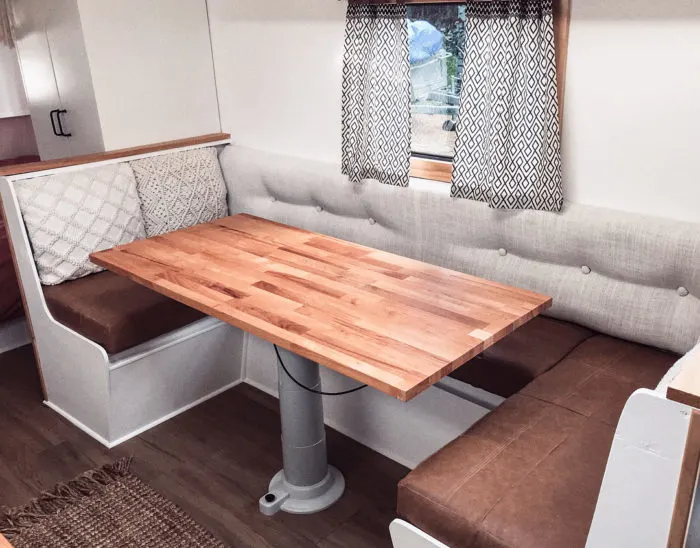 You can find lots more progress pictures over on their Instagram @the_wilde_life_.
If it's beautiful family photography that you love, then head on over to Candice Saville Photography.
Ollie
Ollie is a 1982 Windsor Statesman who's been converted into a stylish and modern, yet cozy and family friendly caravan.
I love how Danielle describes both her and her husband Brad as 'handy man disabled' so they made sure to buy a caravan that was structurally sound and they could do most of the work themselves.
With a little help from dad, they have made themselves a fantastic holiday home on wheels. Ollie will provide this family with years of fun times, new adventures and special memories.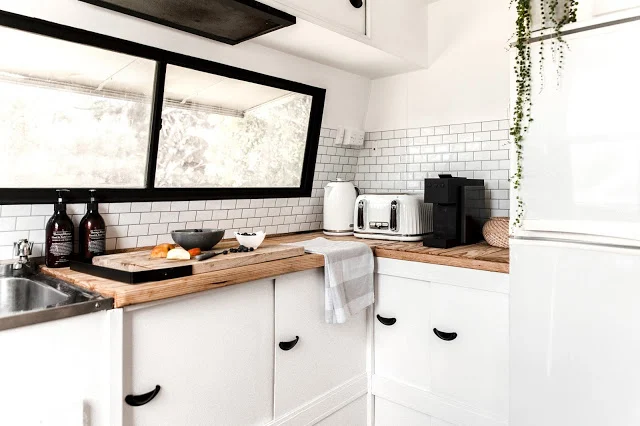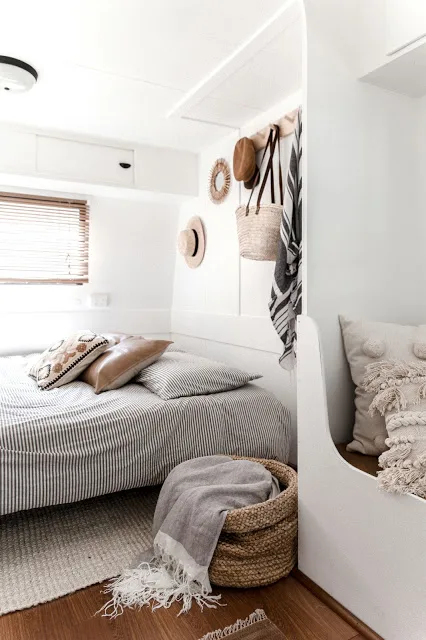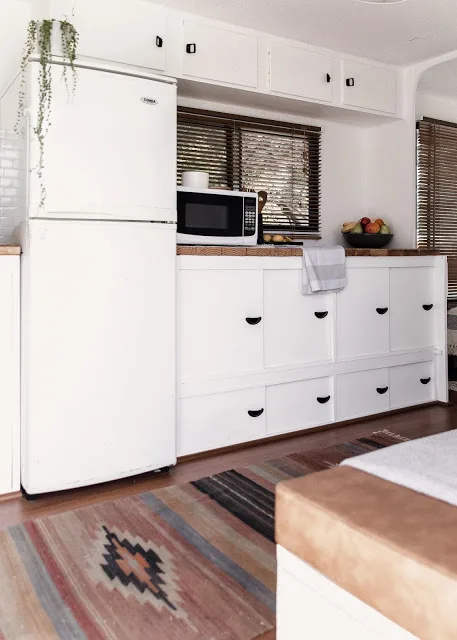 I'm quite certain they can now retire their 'handy man disabled' titles.
See more pictures of #olliethevan over at @danielle_symes on Instagram. Or you can read all about Ollie's renovation on Danielle's blog.
Tilly
Tilly is a 1975 Travel Home that has been lovingly restored, updated and made into a fresh and bright holiday home.
Look at that minty green goodness!
You can find more about Tilly's makeover on Instagram at: @building_tilly including lots of before and afters, and progress pics.
Total inspiration!
Poppy
Poppy is a Liteweight Silvermist 14.6ft (4.5m). Where once she was a bit dark and plain, she's now light, bright and breezy!
The family who renovated Poppy holidayed in her for a week before the renovation began and they quickly discovered that her current layout actually worked quite well. So even though they pulled everything out (including the floor!) they kept the same basic floor plan with a few tweaks in measurements.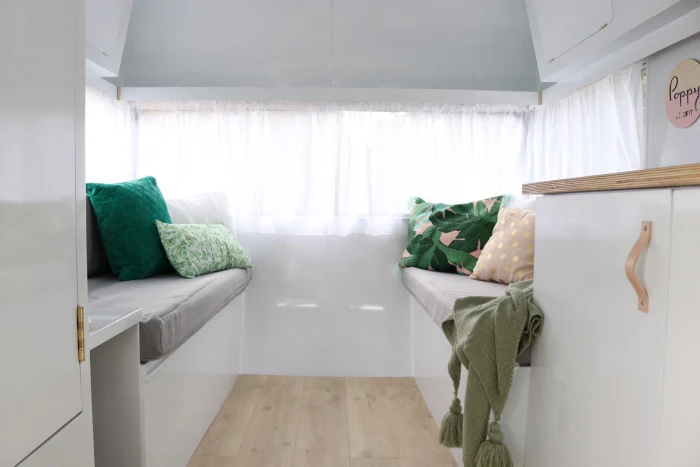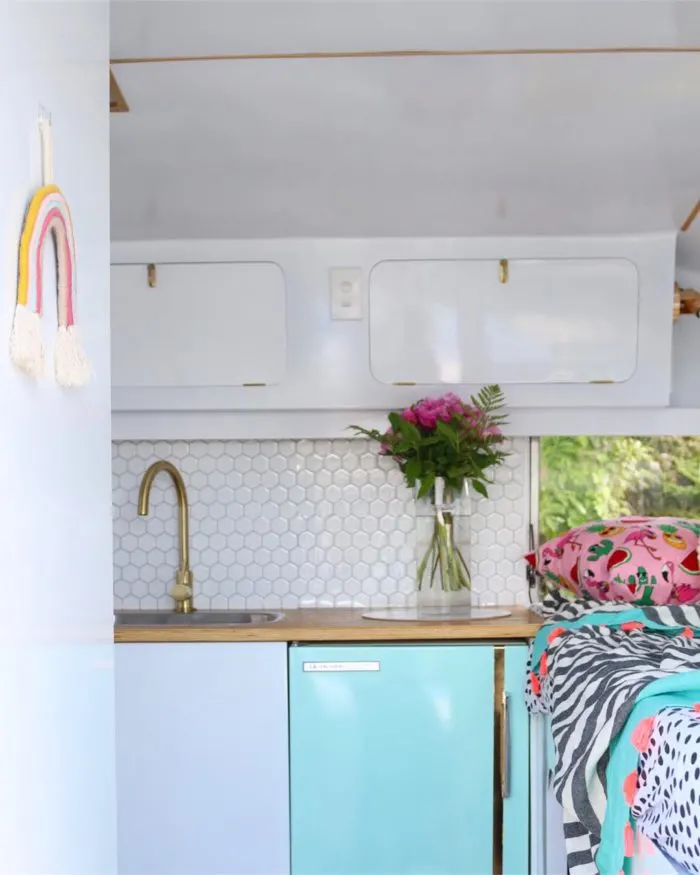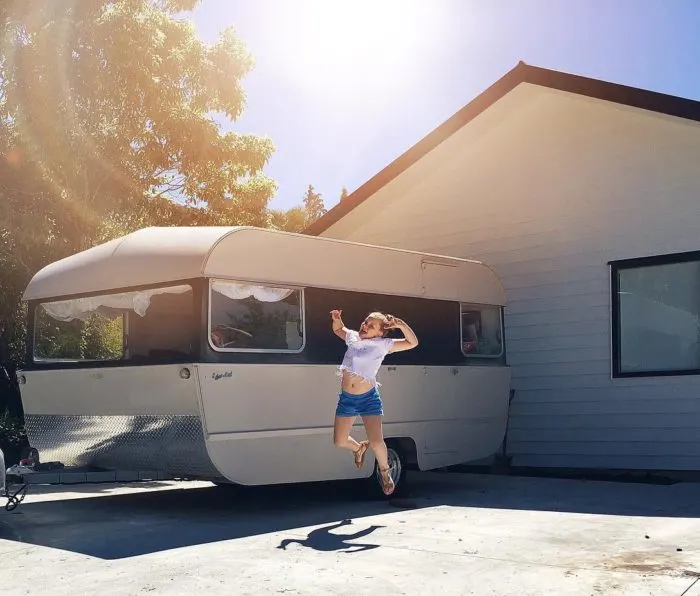 You can see more pictures of #ourprojectpoppy over on Instagram @misstrilly, or you can see her whole transformation with lots of before's, part-way-through's and after's, over at: MissTrillyandMe.com
Our Vintage Caravan
It's hard to believe that in it's previous life this 1960's Millard Capri caravan had a bright green and purple interior!! Now look at her! She's white, light and breezy.
It's now the holiday home of a family with two small children. You should check out the toddler bed above the main bed. Sooo cute!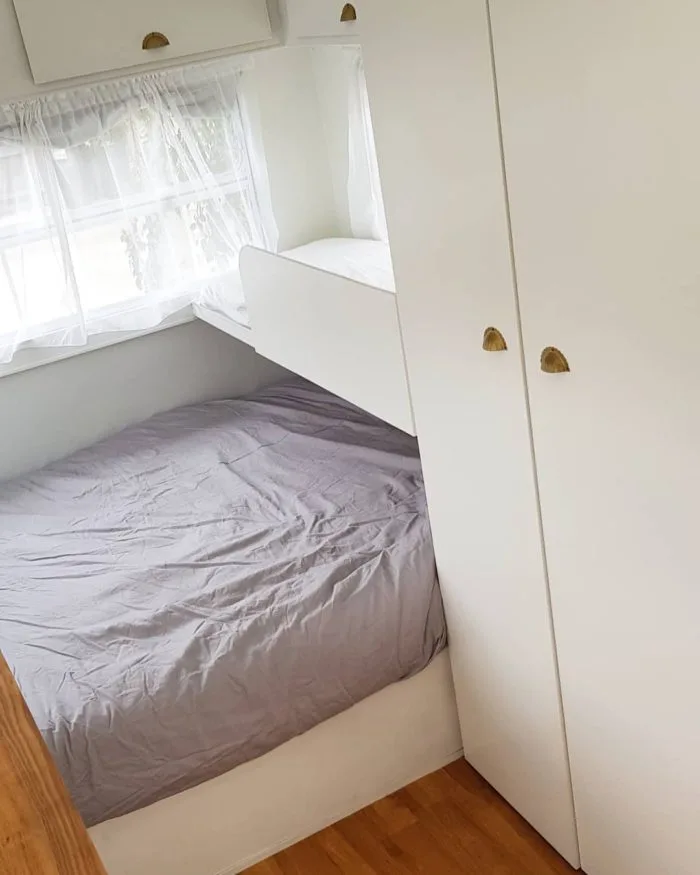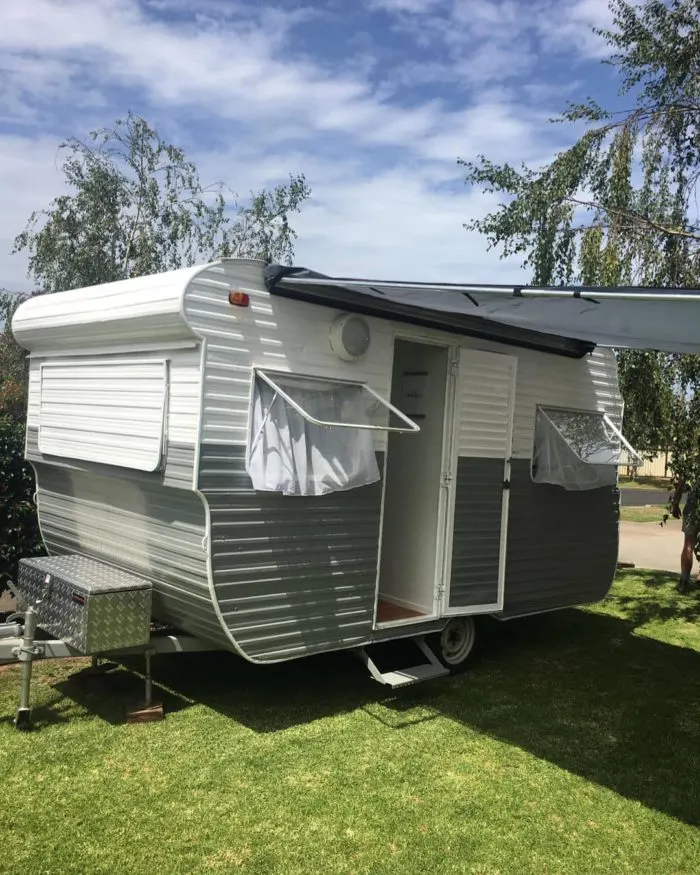 @ourvintagecaravan have lots more pictures on their Instagram account, including some flashbacks to that green and purple glory I mentioned. (It's like, the second post on their account, a video showing some snapshots of before and after).
Which do you prefer?
I'm a total sucker for a caravan renovation.
I personally love those with a white palette, luxurious textures and wooden highlights (yes, yes, much like the ones featured above!) as that's what makes me feel calm and cozy and… well… fancy!
While I'd certainly love to have a brand new caravan with all the conveniences you could want (ummm toilet and shower!) they lack the warmth of the personal touch that these revamped caravans have.
What do you think, are you loving these DIY Caravan Makeovers too?
Now if you want to see lots more pics (including before pics) or have any questions, please head to the Instagram account of the caravan you love.
Save these DIY caravan makeovers to Pinterest