In this post we're going to be looking at pop top caravan renovations so that we can see if any special considerations need to be made for the pop-top aspect. (And because I looooove looking at renovated caravans, let's be honest)
Heads up: this is a loooong post with lots of pop top caravan renovations for you to be inspired by.
So if you were thinking about going and making a cuppa but thought you'd skim through this article first… you may wanna go turn the kettle on now.
There's plenty for you to look through, so you may want to make your cuppa and get comfy.
This post contains affiliate links. Please see our disclosure for more information. 
What is a pop-top caravan?
A pop-top caravan is a caravan that has a reduced height, the roof 'pops' up to full height when you set up and gives you a portion of canvas around the top of the caravan.
The benefit of having a pop top caravan is that it makes them a bit easier to store. The reduced height often means they can fit in a carport or garage when not in use; and it also means less drag when towing, so fuel bills are a bit cheaper too.
How to replace the pop-top canvas sleeve
Many people who decide to renovate a pop top caravan will need to replace the canvas sleeve.
In all my travels around the internet, there is only one place that I've seen recommended for this service and it's Bags N Swags. They're a small business in VIC and the reviews of their work are all top-notch.
Here's their Facebook page for your reference. I'm definitely keeping them on my list for when we finally renovate our 1979 Millard pop-top.
Pop-top caravan lifters
Along the same (roof) lines, I know that some of you will need to replace the lifters as well.
Here are a couple of suppliers I've found, but do a google search for yourself. just type in "pop top caravan lifters" and that will hopefully give you some suppliers located near you.
Or you could get fancy with an air lifter from RVairlifters.com.au
Pop top caravan renovations
Now, getting on to the actual renovations…  I've only managed to find 4 brands of pop-tops to feature here (Millard, Viscount and Jayco pop top caravans, and one Coachman).
I'm sure there are others around… but they're not on Instagram! Or if they are, they're not hashtagging their photos so it's next to impossible to find them. (That's a pro-tip right there for any wanna-be Instagrammers. :-))
Our Happy Van
After a fabulous renovation this family of four are now making their way around Australia in their 1981 Golden Viscount pop-top.
We mentioned this van in our post on Caravan Kitchen Renovations, but you only got to see the light bluey-grey tic tac tiles splash back.
But there is sooo much more to see!
And I'm glad to be able share some more photos here…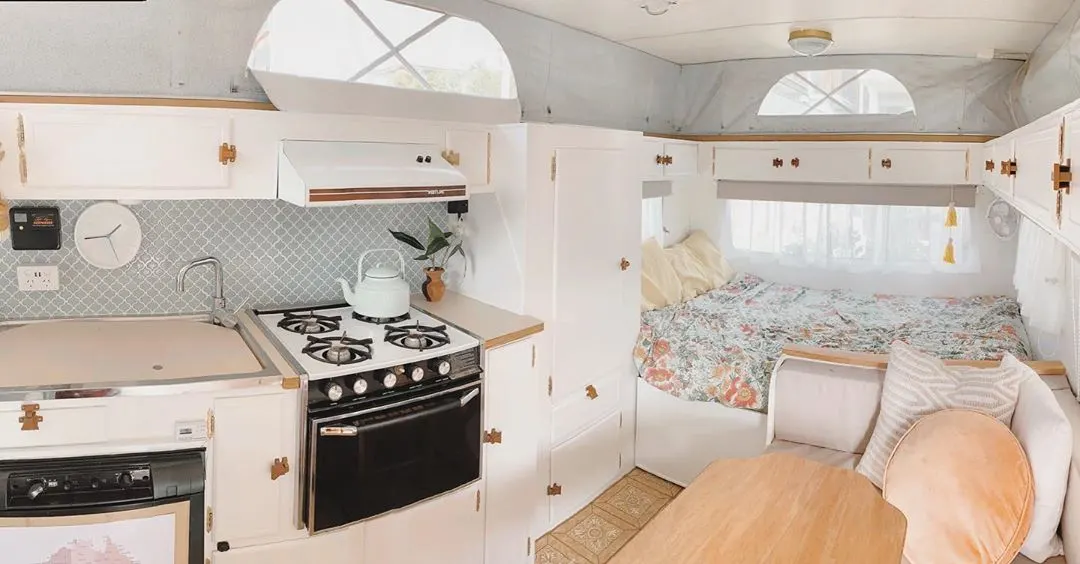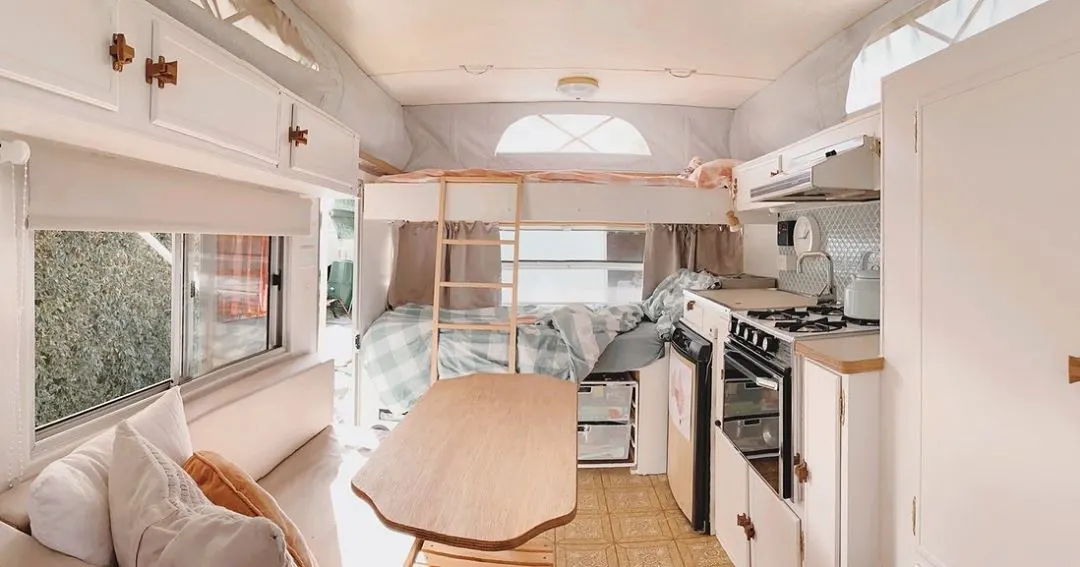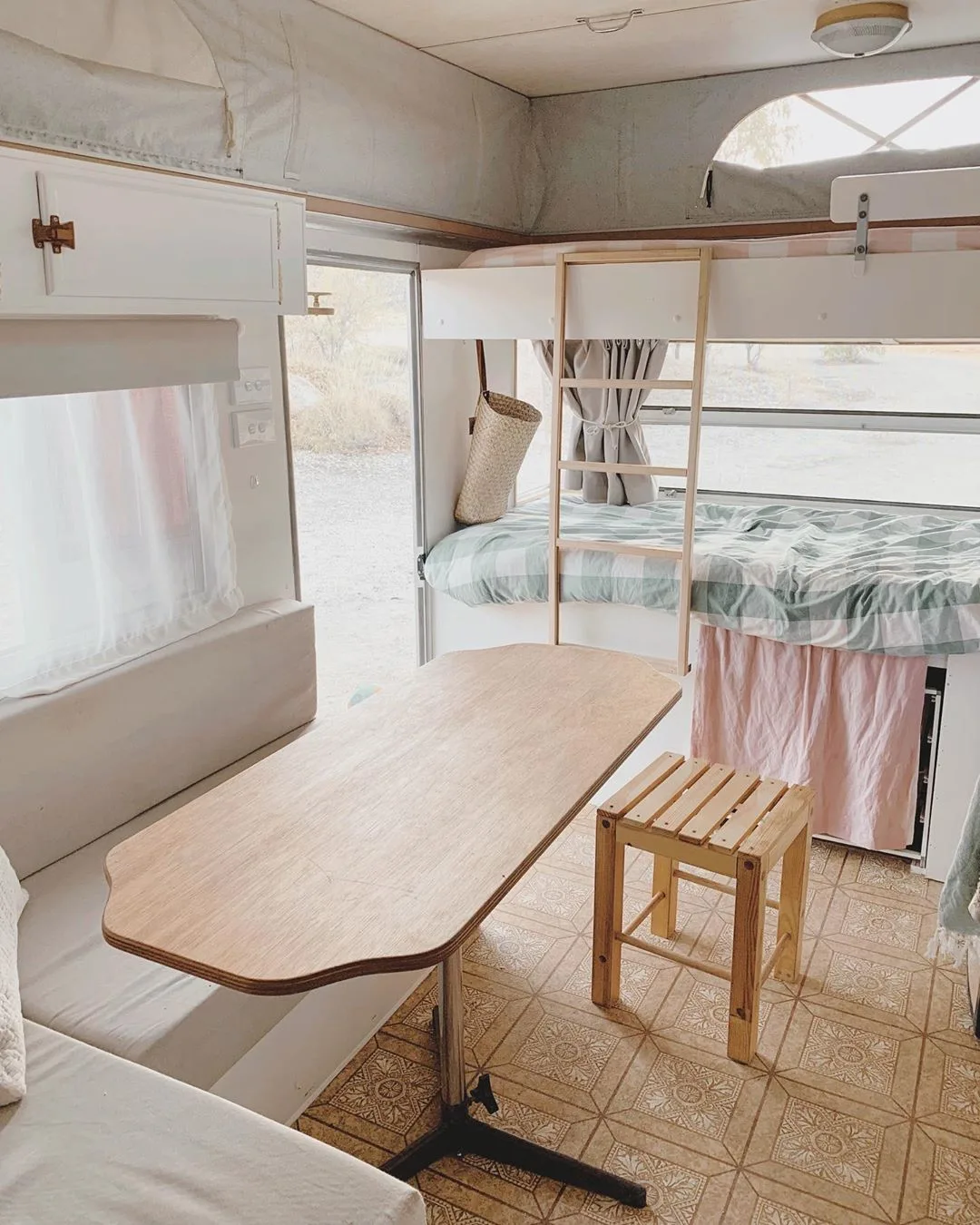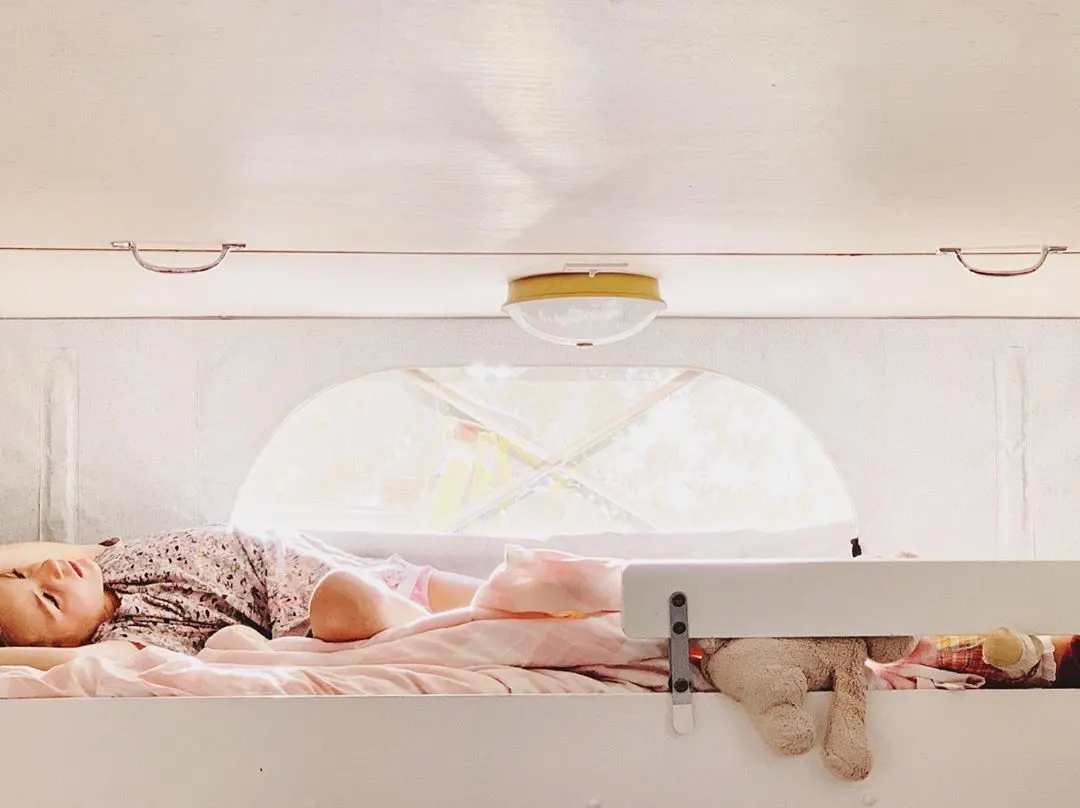 See more of this family's adventures in their van over on Instagram @our.happyvan.
Sonny
Sonny is a 1985 Jayco pop-top that popped out of my Instagram feed and I just can't get enough!
Renovated by Chelsea and John, I first showed you a glimpse of Sonny in our Kitchen Caravan Renovations post where all you got to see was a before and after photo of his interior and the difference paint makes to a caravan.
Now feast your eyes on the rest of this beauty by @twodogs.avan.andus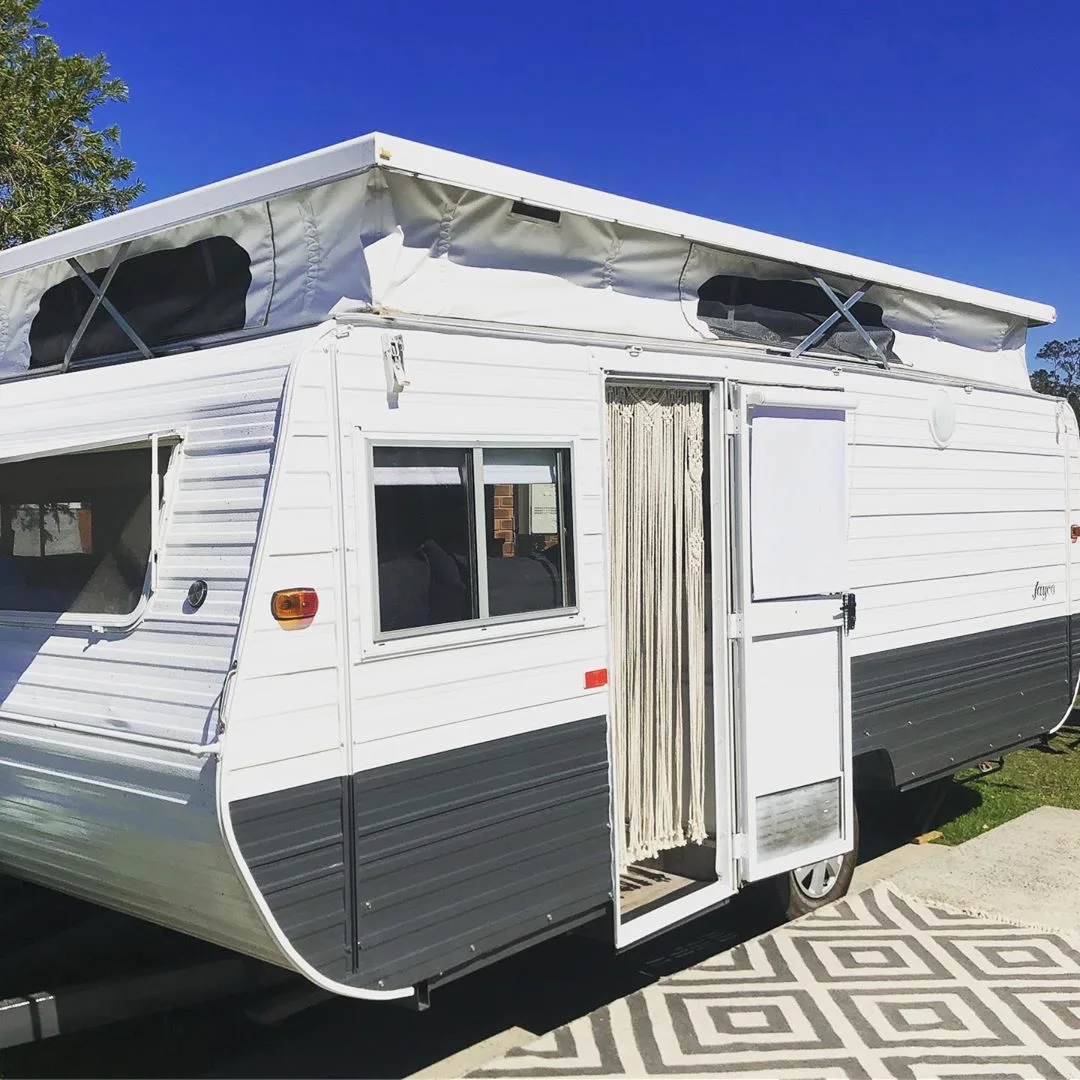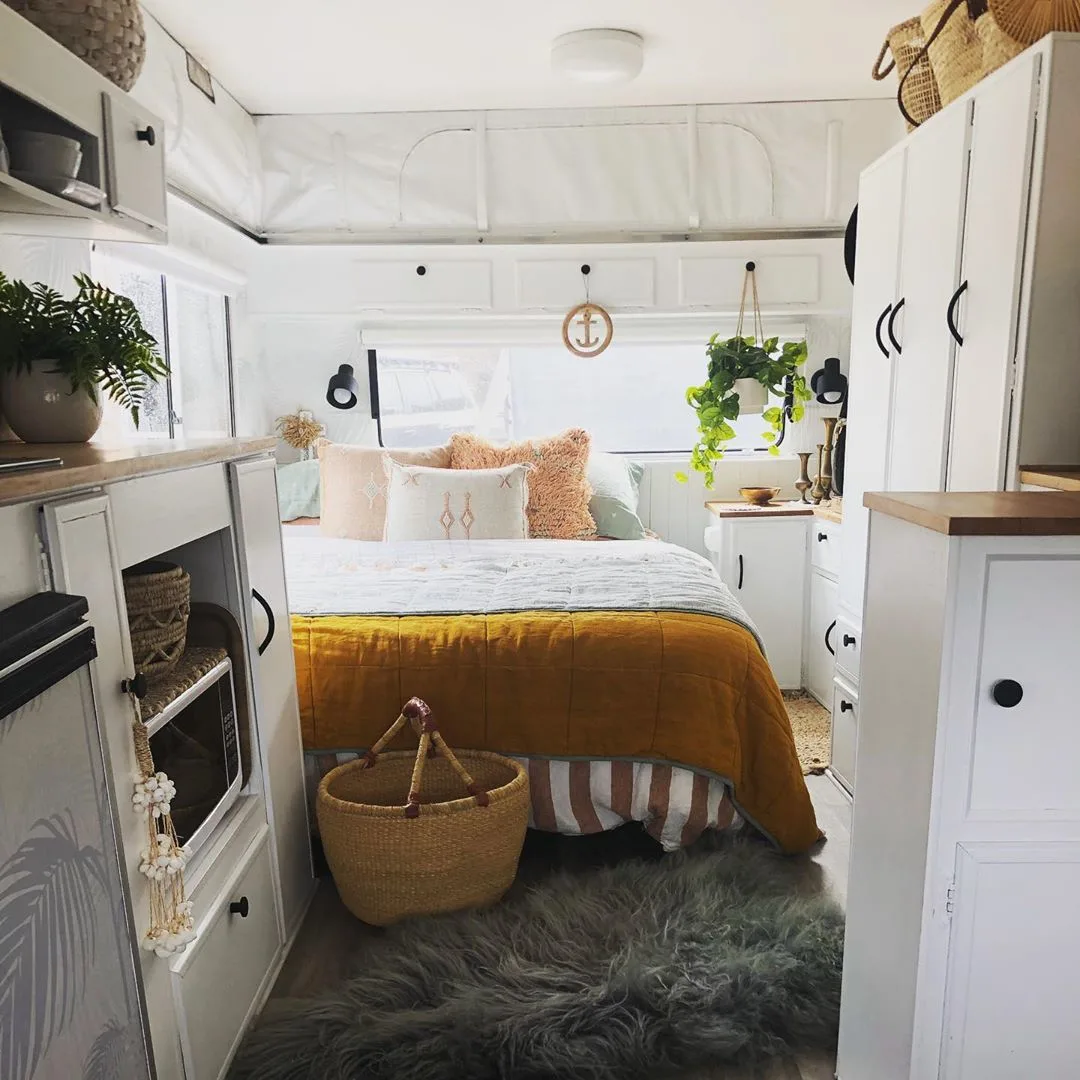 Sandy
We first saw Sandy from @oursandydays featured on the blog in the Caravan Kitchen Renovation post; she has a luscious wood countertop, a white pressed tin back splash and a very cool vintage tap in her kitchen.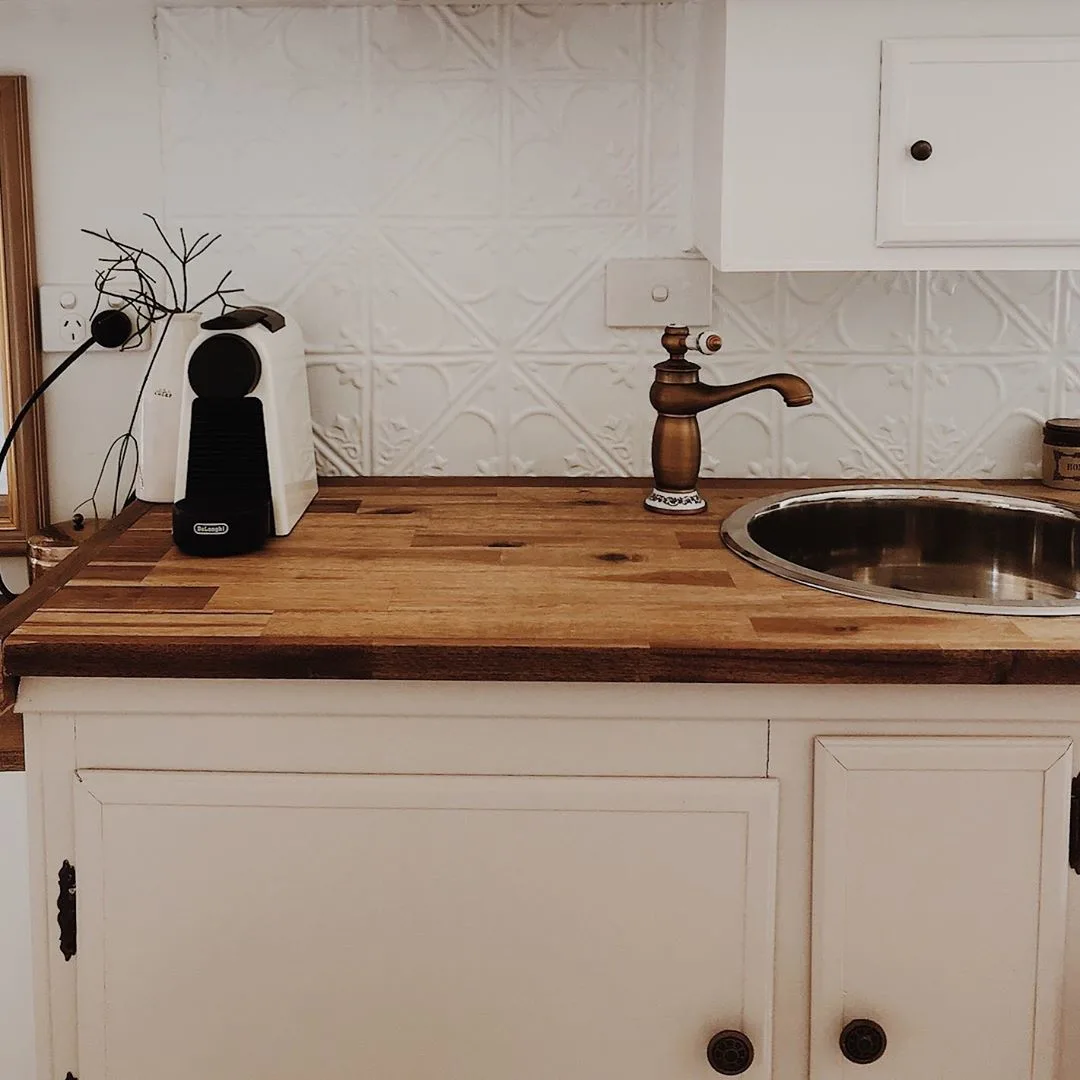 But wait… there's more!
The rest of Sandy looks just as dreamy!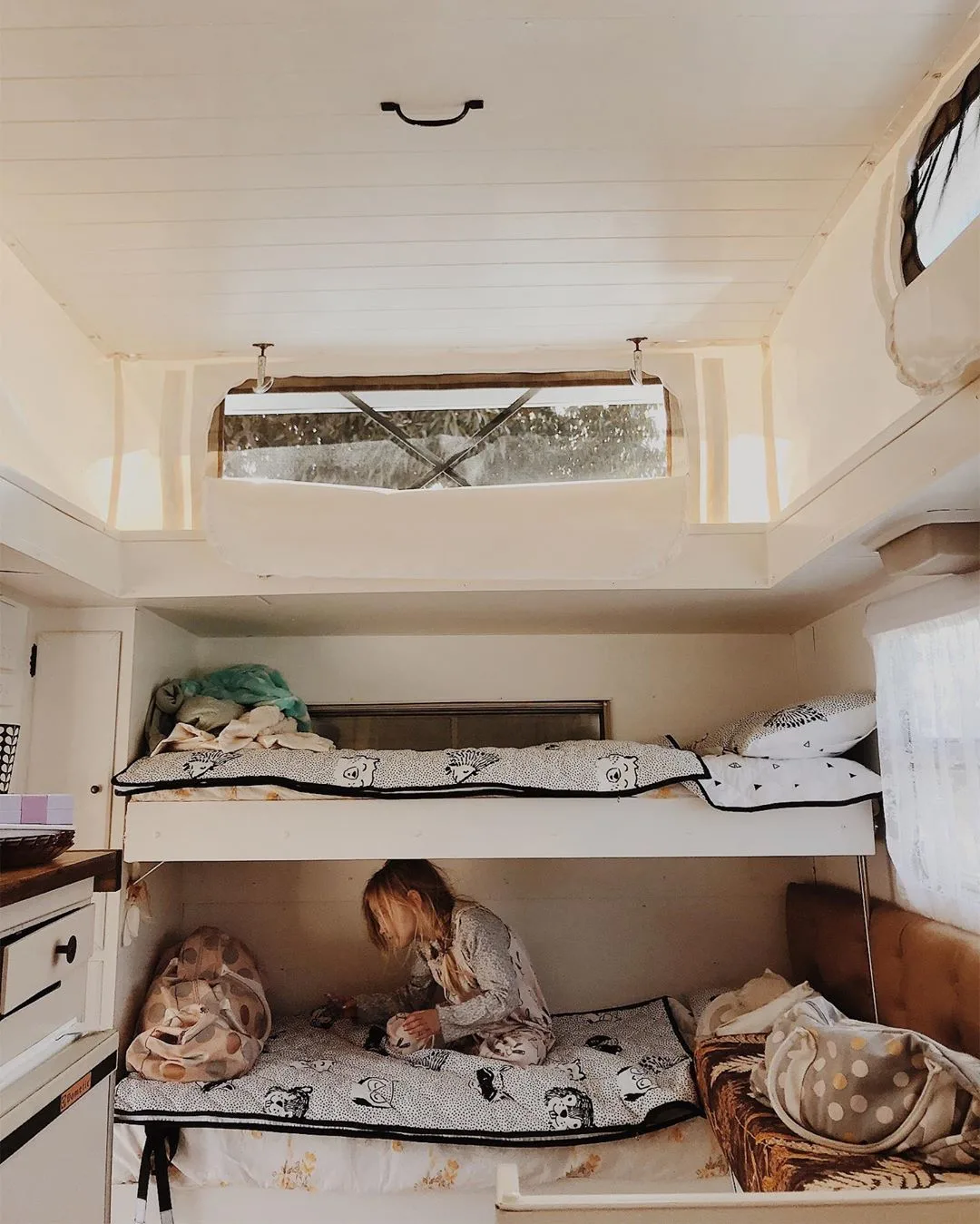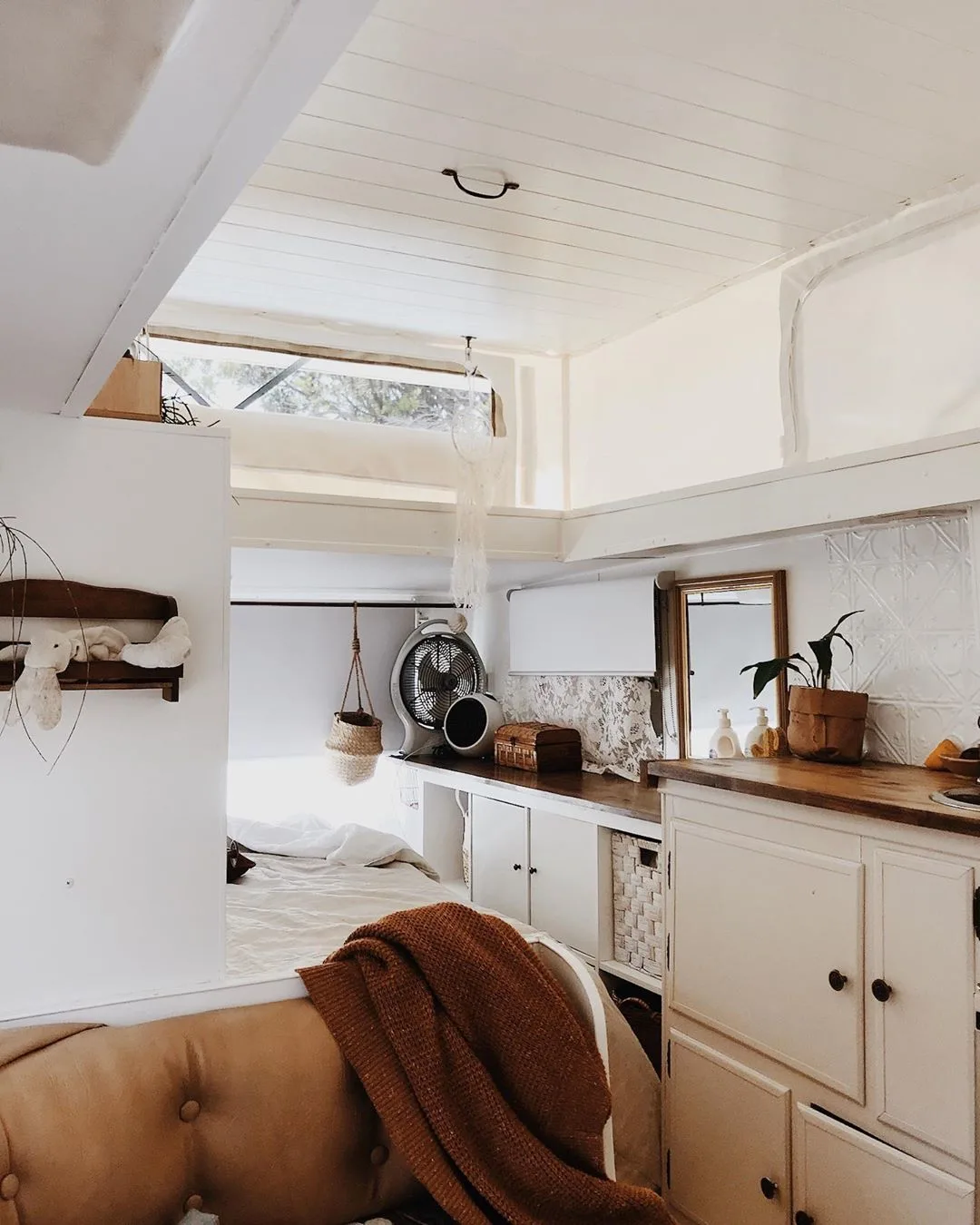 You can see more of Sandy and her adventures over on Instagram @oursandydays.
Viscount GT
This 1985 16ft Viscount Grand Tourer pop-top has undergone a fabulous renovation by the Berry Family.
You've seen just a glimpse of this pop-top in our caravan kitchen renovations post where we showed you their cool grey backsplash and laminate bench top.
They've become serial caravan renovators and, even though this particular caravan has now moved on to a new family, they continue renovating caravans.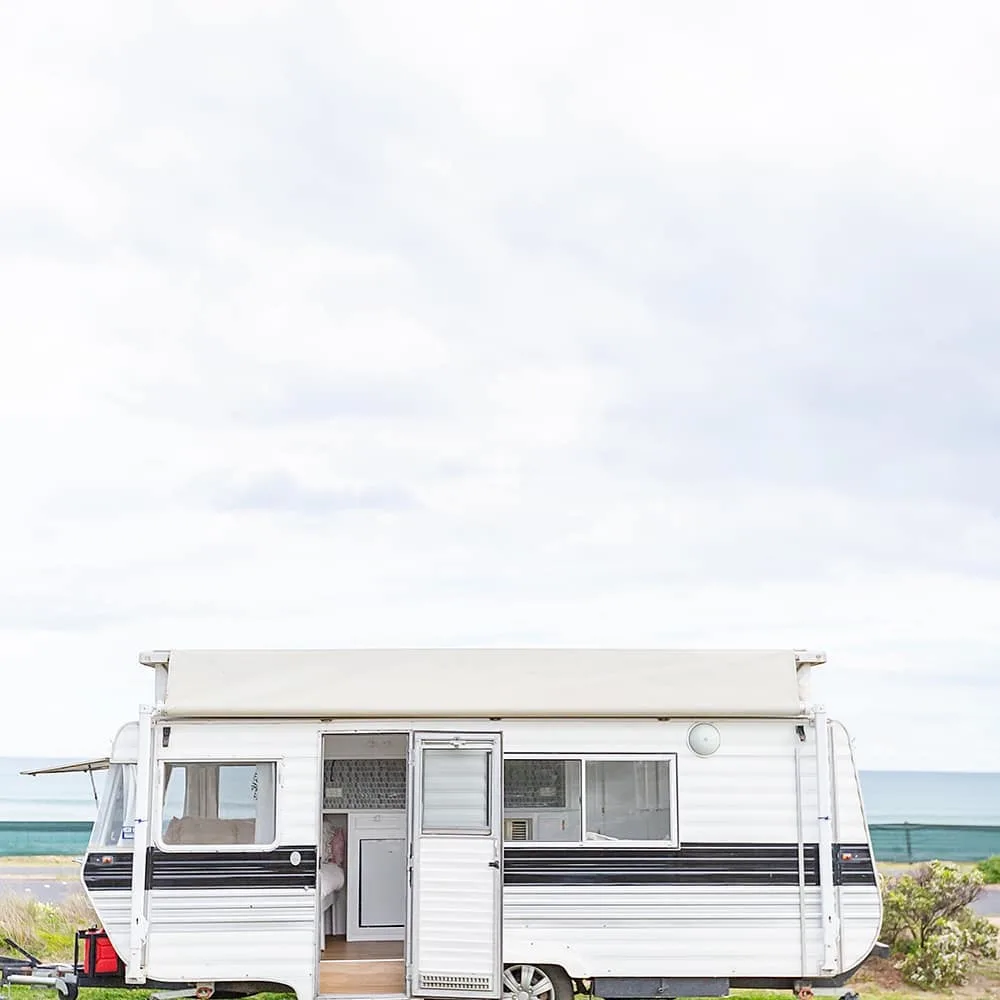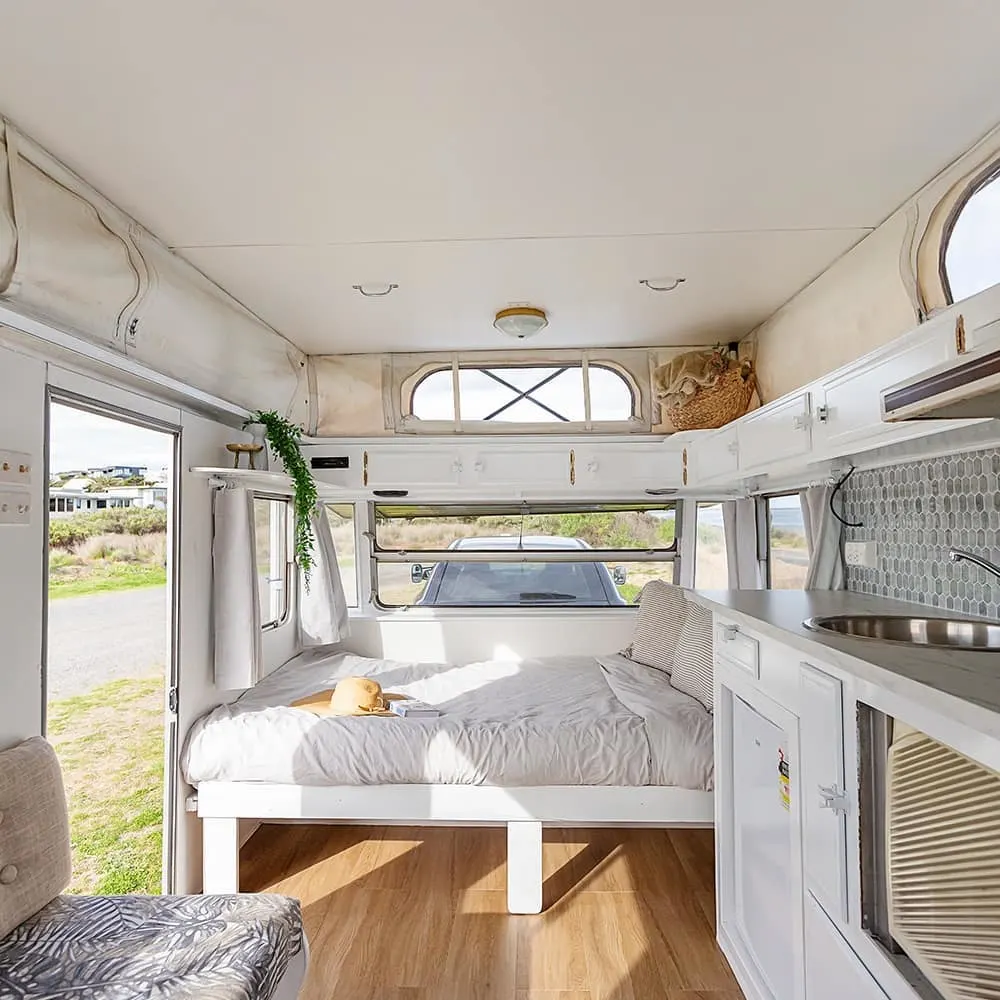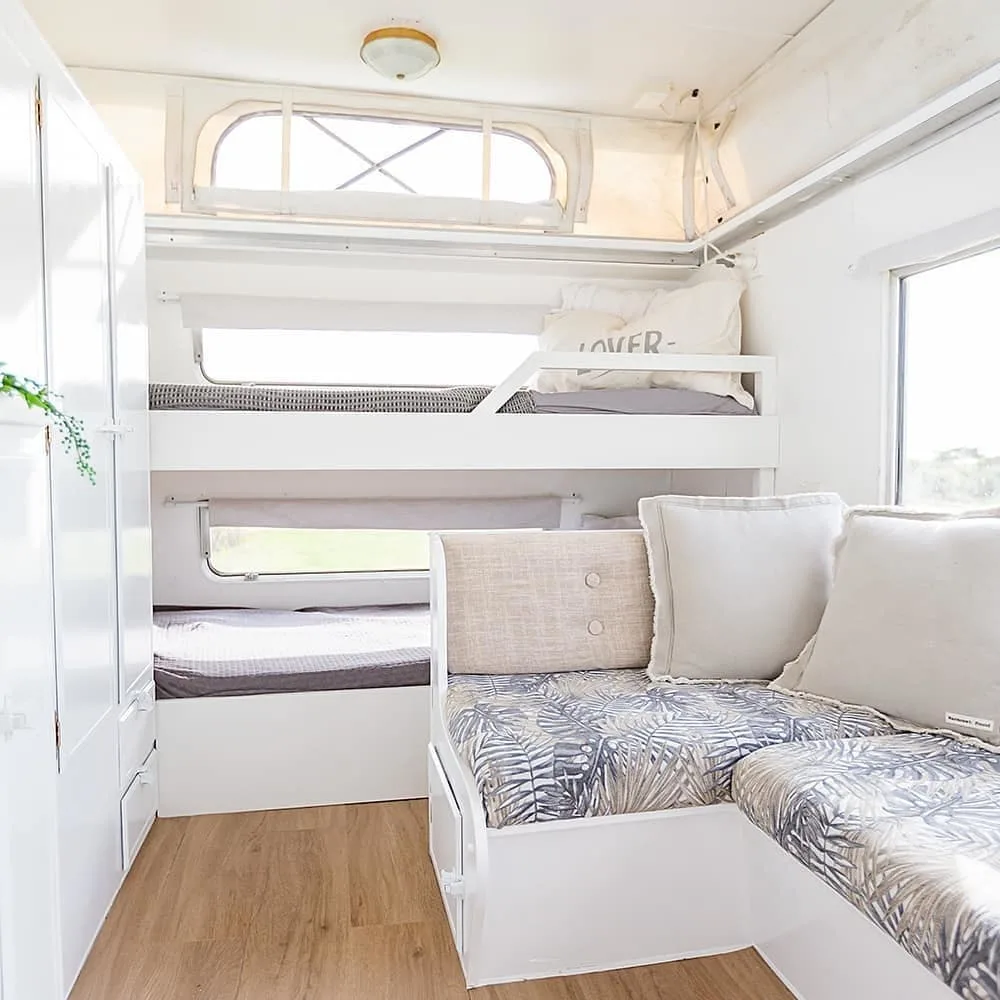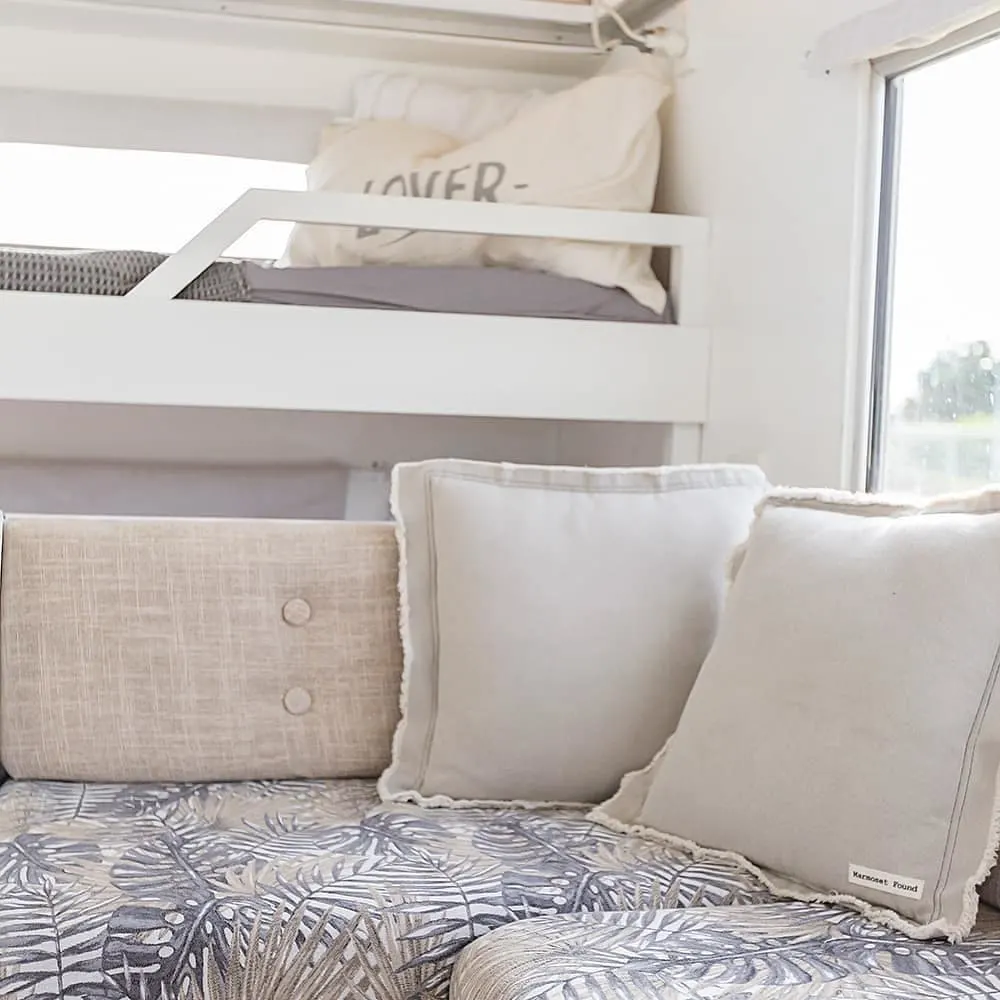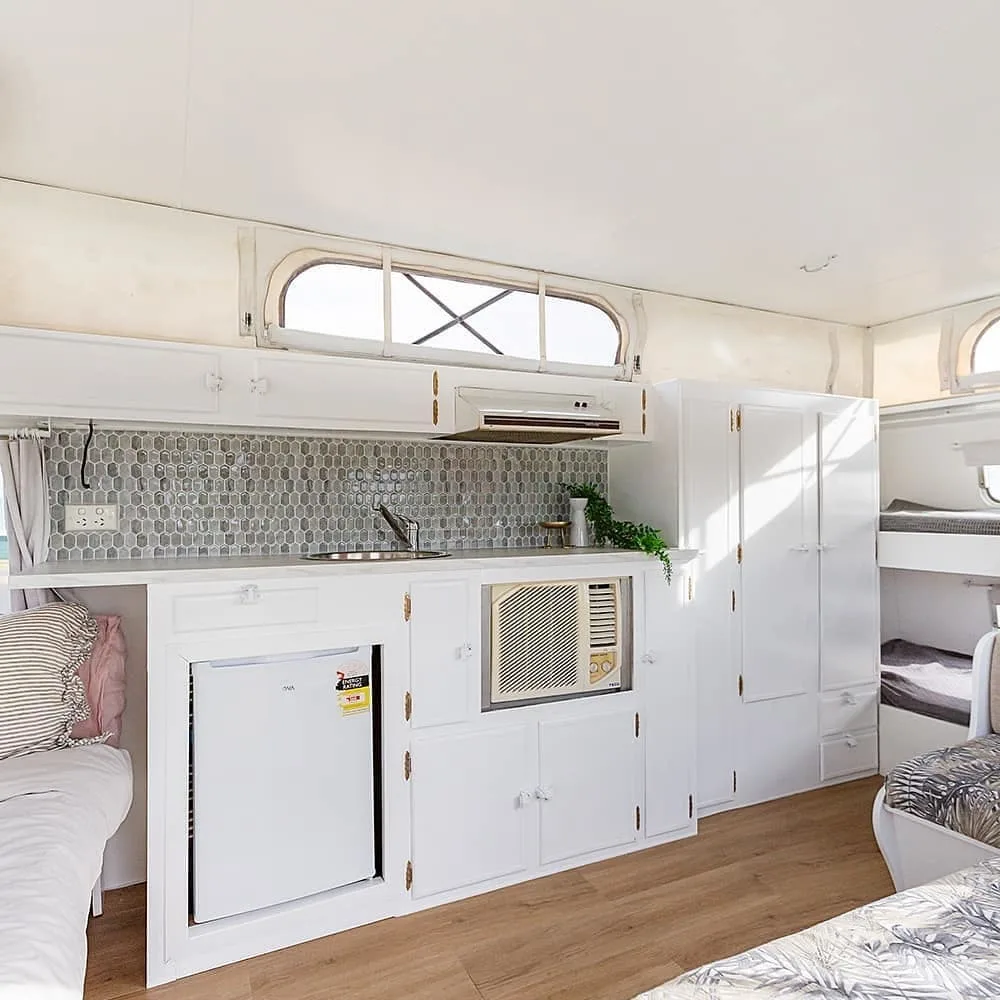 Subscribe to their Instagram feed @vintage_van_adventures to keep up with their new renovations, and don't forget to have a look at their stories to see all their previous caravan renovations.
Von
Von is a delightful little Viscount pop-top renovated by Nicole and her family.
You can see from the pictures below that Von is a delightful renovation. They kept much of the original cabinets etc, but instead of a dinette or couch, this family have opted for a bar table and stools.
What a great idea!
If you're wondering if this bar table idea could work for you and your family, you could try it by renting out Von! She's available from March 2020.
See more of Von, and her renovation process, over on Instagram @von.the.van
Minty
At just 25 years old, Minty is one of the youngest caravans we've featured on the blog!
But her youthful charms have been given a little facelift and now she happily accommodates this family of six.
With that luscious green colour used on the cabinets, her name Minty, is just perfect.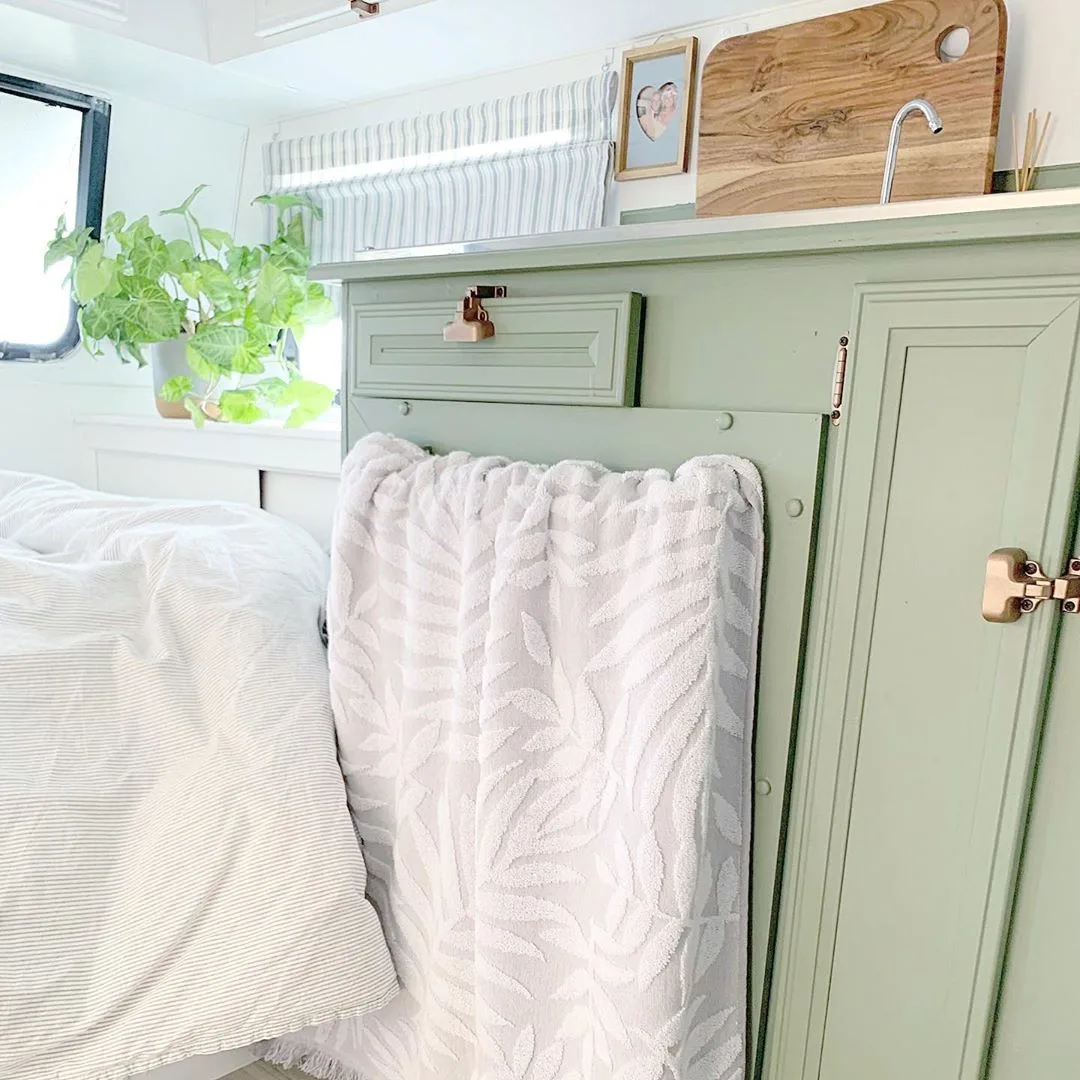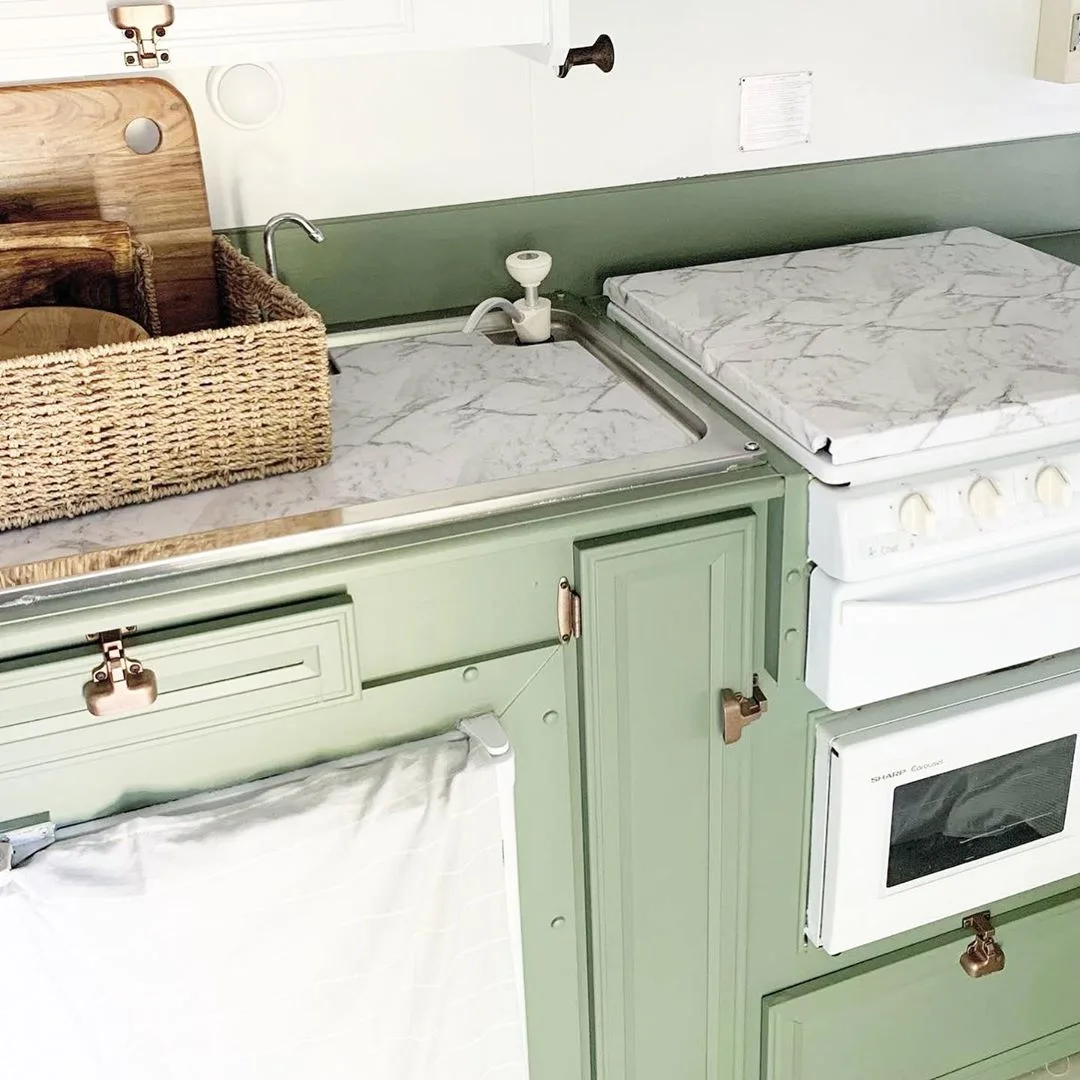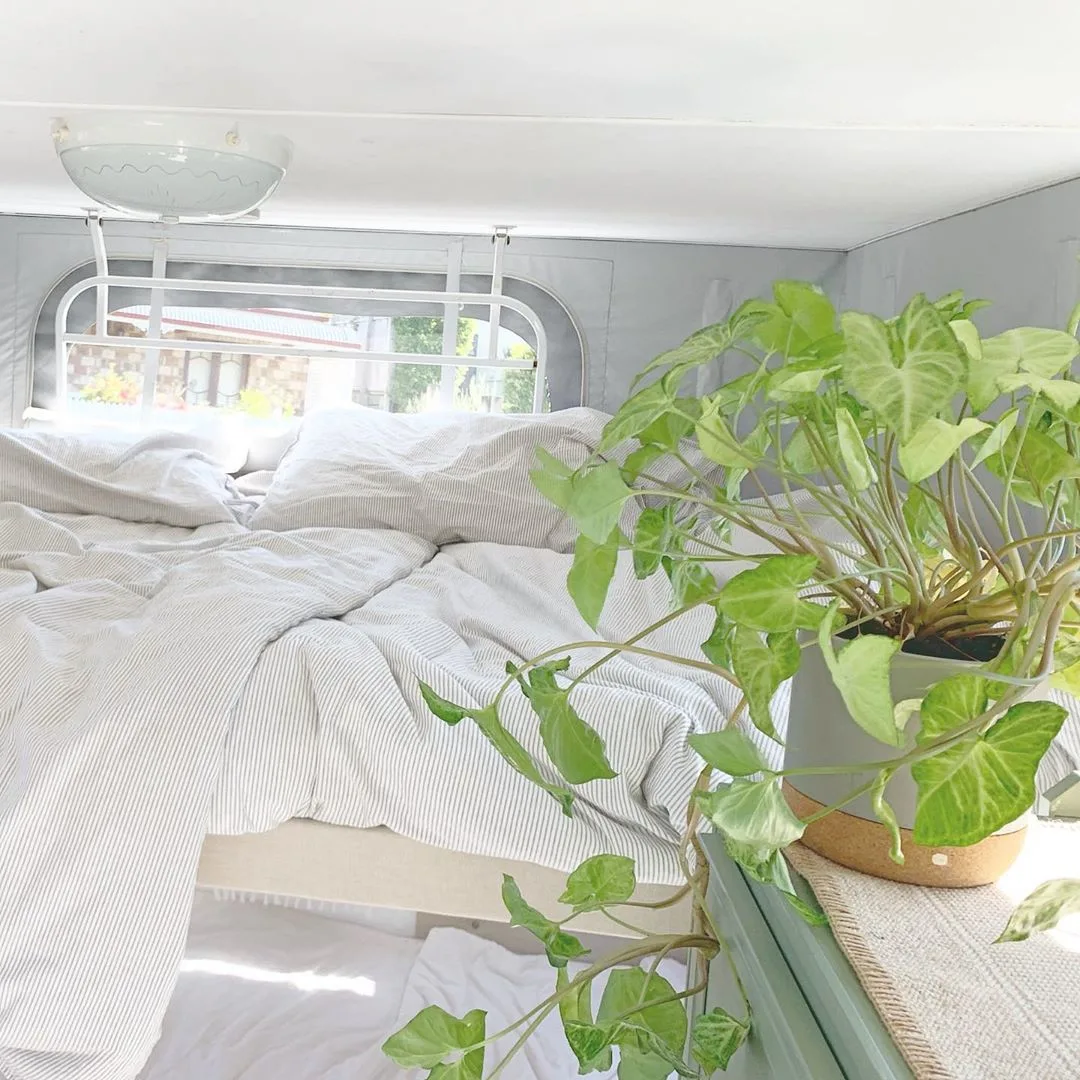 See more photos of Minty, and the adventures of this beautiful family over on Instagram @rain_or_shine_with_minty
70's Caravan by Reclaim
This pop top van has been renovated by @reclaim_sunshinecoast and if you have a look at her Instagram feed, you can see she's a master at taking what is used and giving it a new lease of life.
Doing up this caravan was a first for this DIY queen, but I think she should definitely do more!
You can follow her on Instagram to see if she does any more vintage caravans. @reclaim_sunshinecoast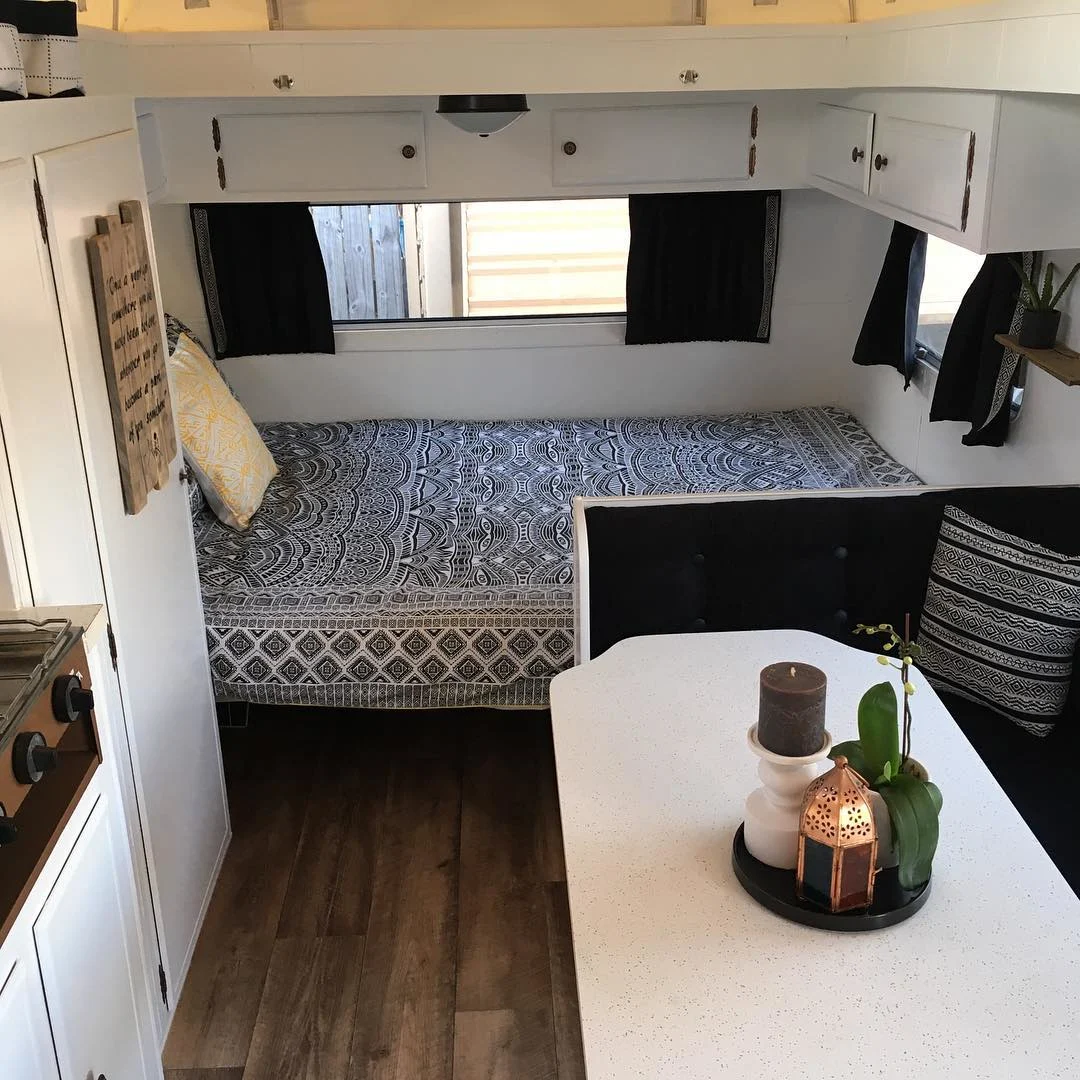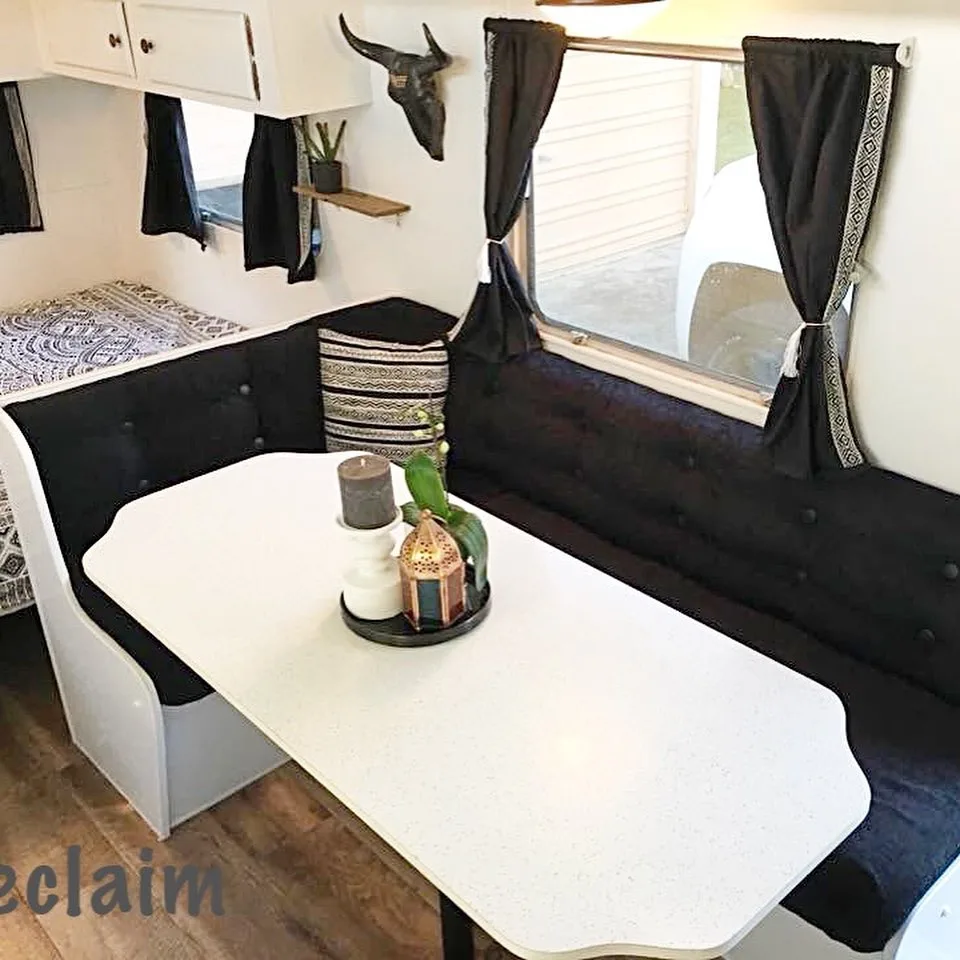 Freddy
Freddy was already mostly renovated when he arrived, but a few more changes (like a new paint job, and some new bunks) have made Freddy perfect for this family.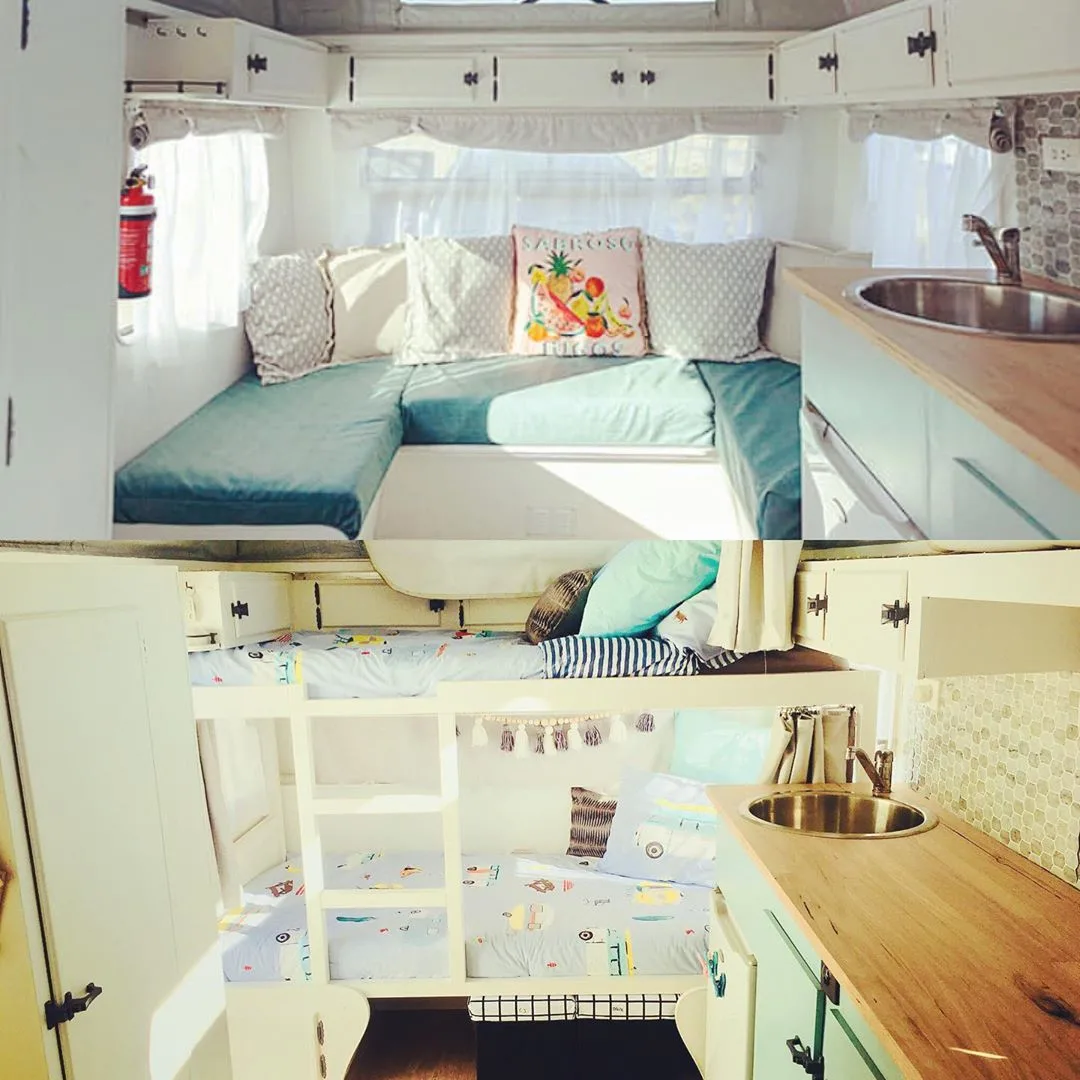 Freddy has a few more photos over on his Instagram account @freddythepoptop
Our Millard Pop top
We only have a couple of pictures of the finished product of this Millard, but if you're interested in seeing this pop top caravan renovation process from the chassis up (literally!) then I recommend you go over to Instagram to check out @ourmillardpoptop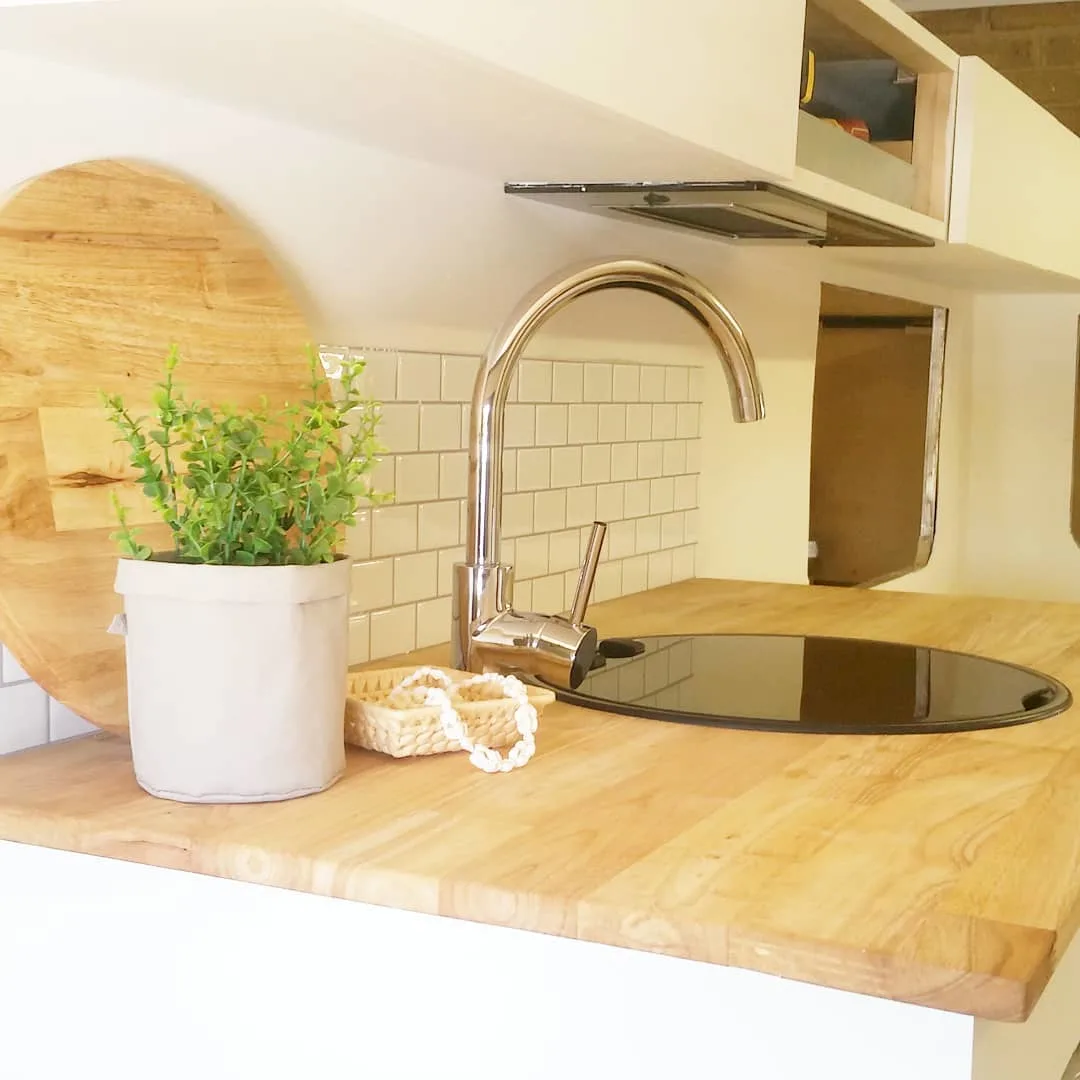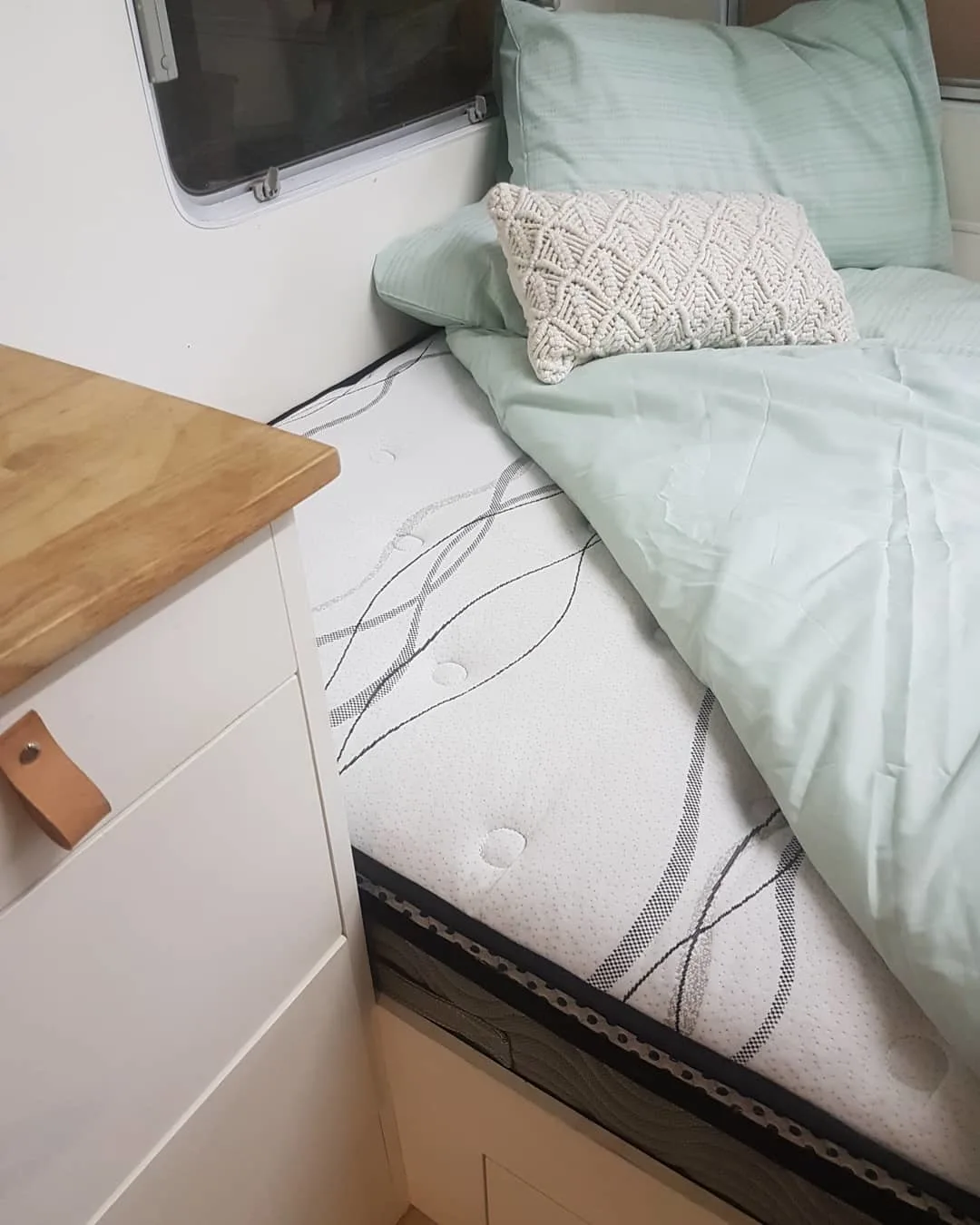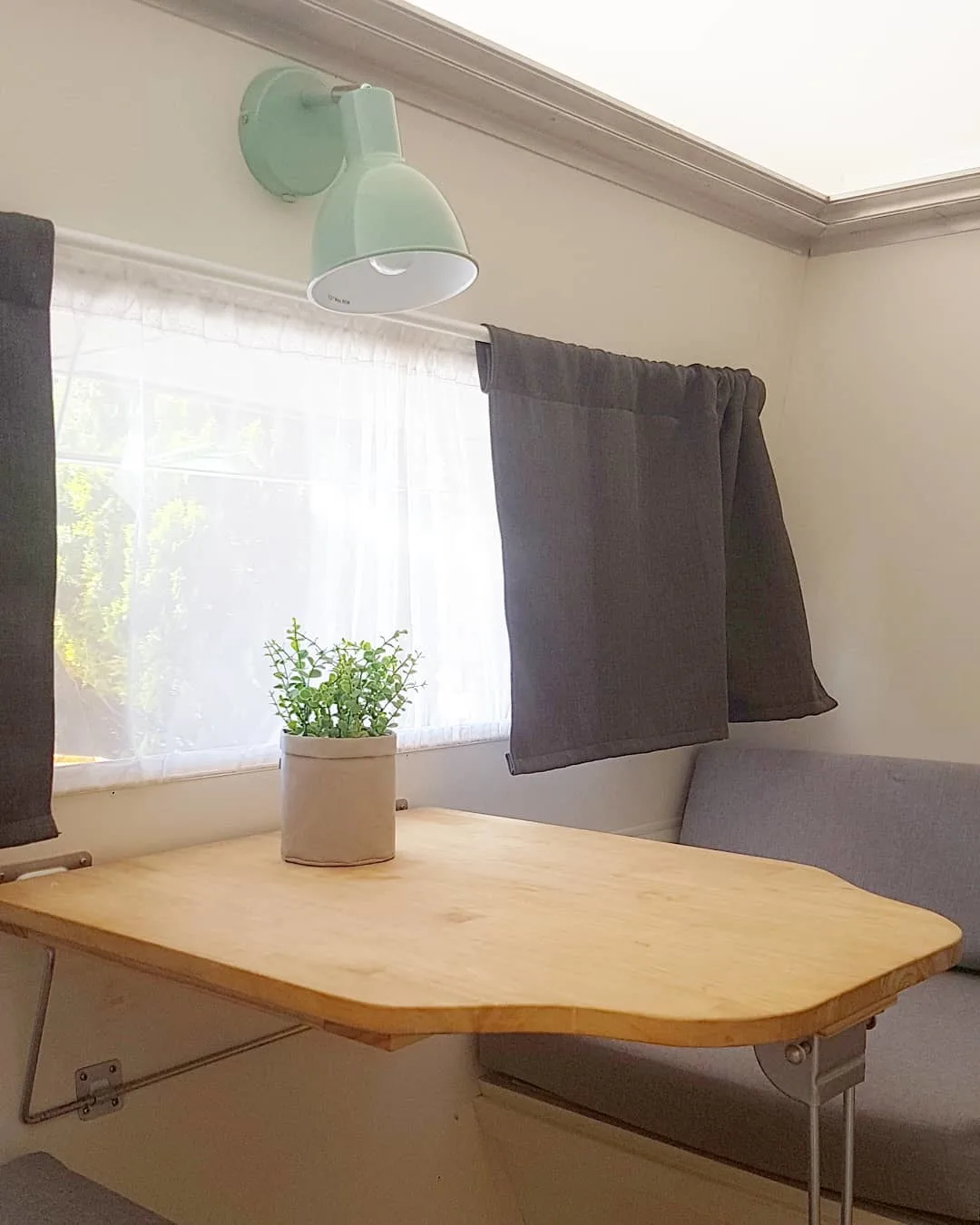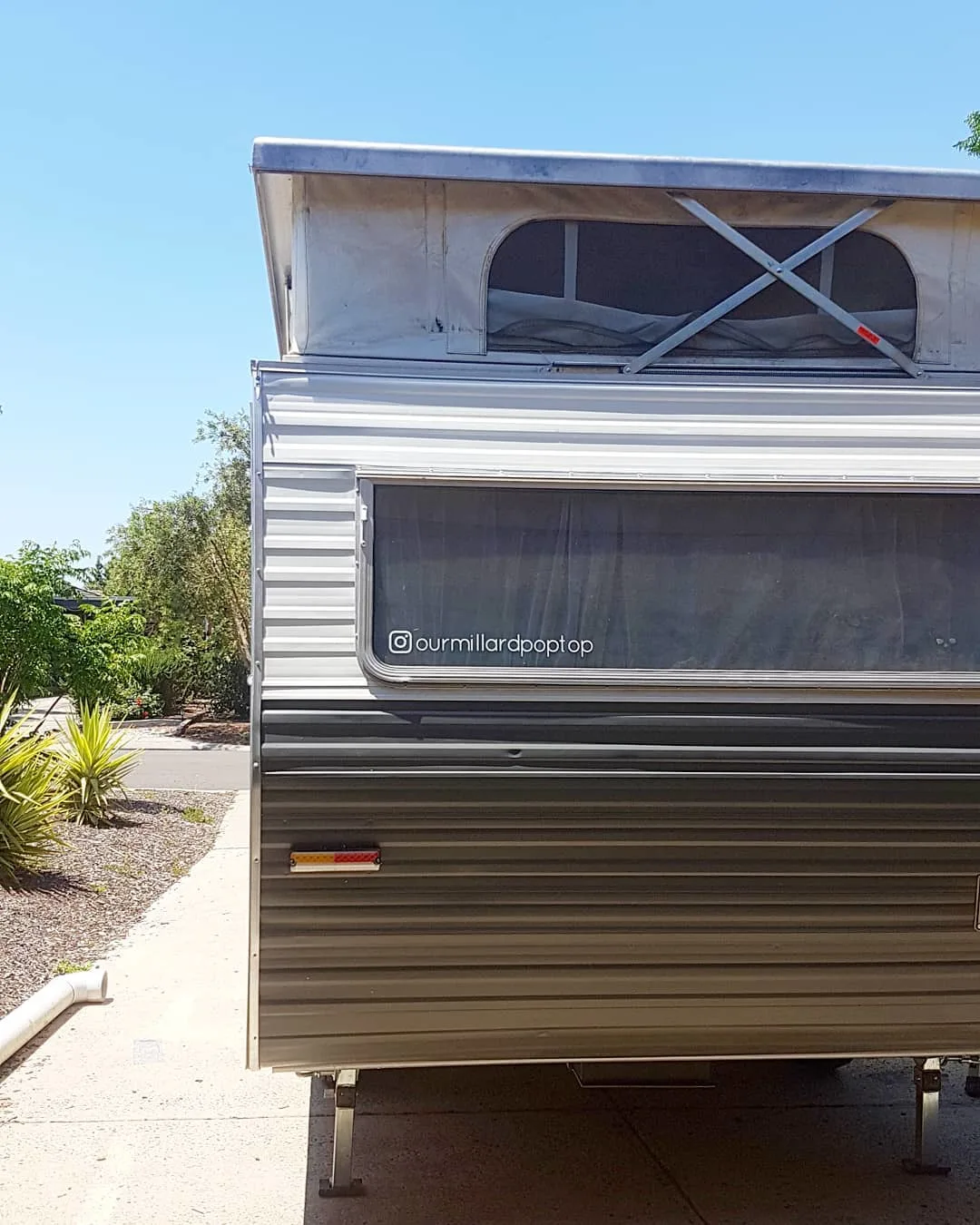 Peggy
Peggy is a 1978 Viscount with a very cute striped roof sleeve, and gets to benefit from the fabulous styling from Jody of @picklestyling.
If you love what Peggy looks like now, you should see what she looked like before! … and you can… just check out her stories on Instagram. @picklestyling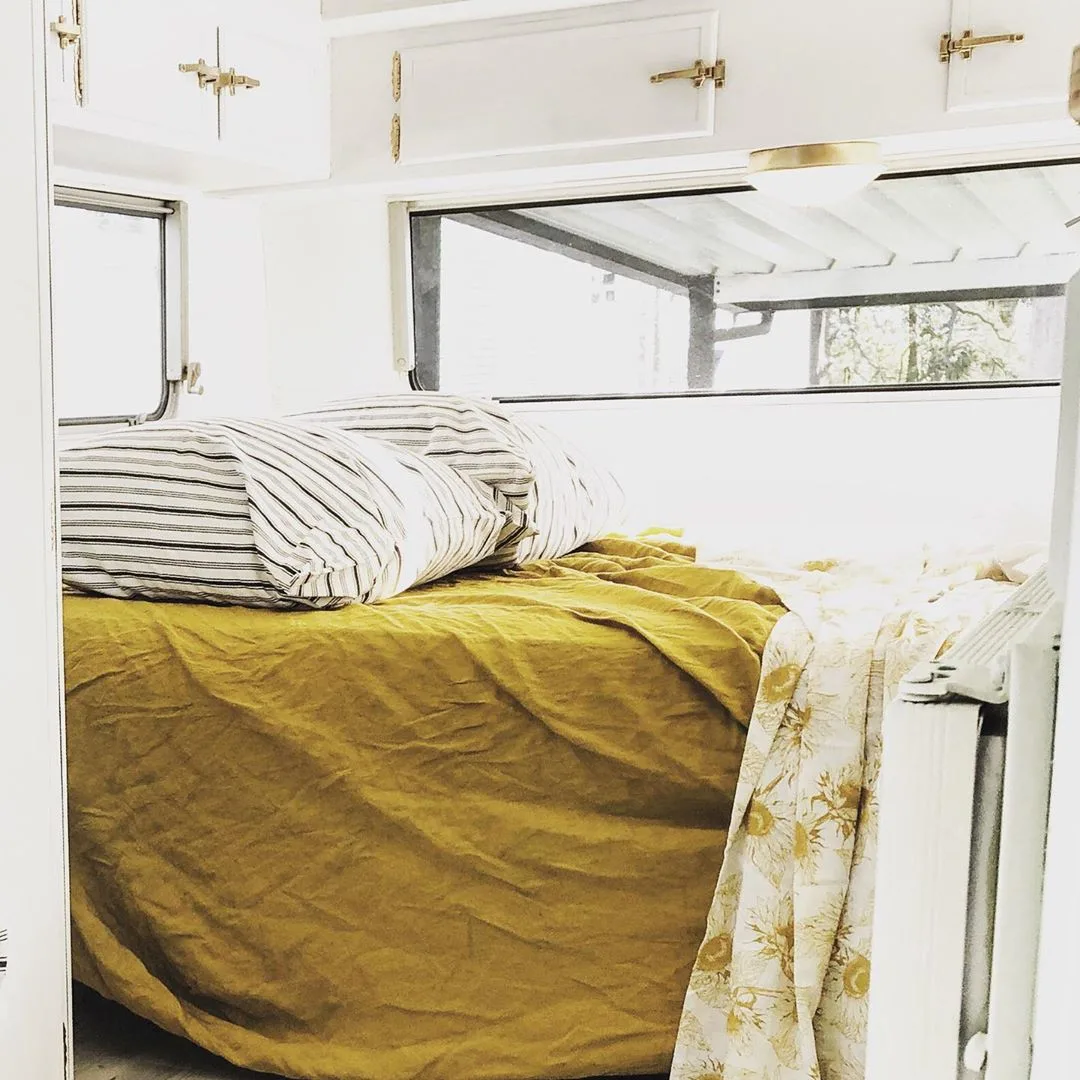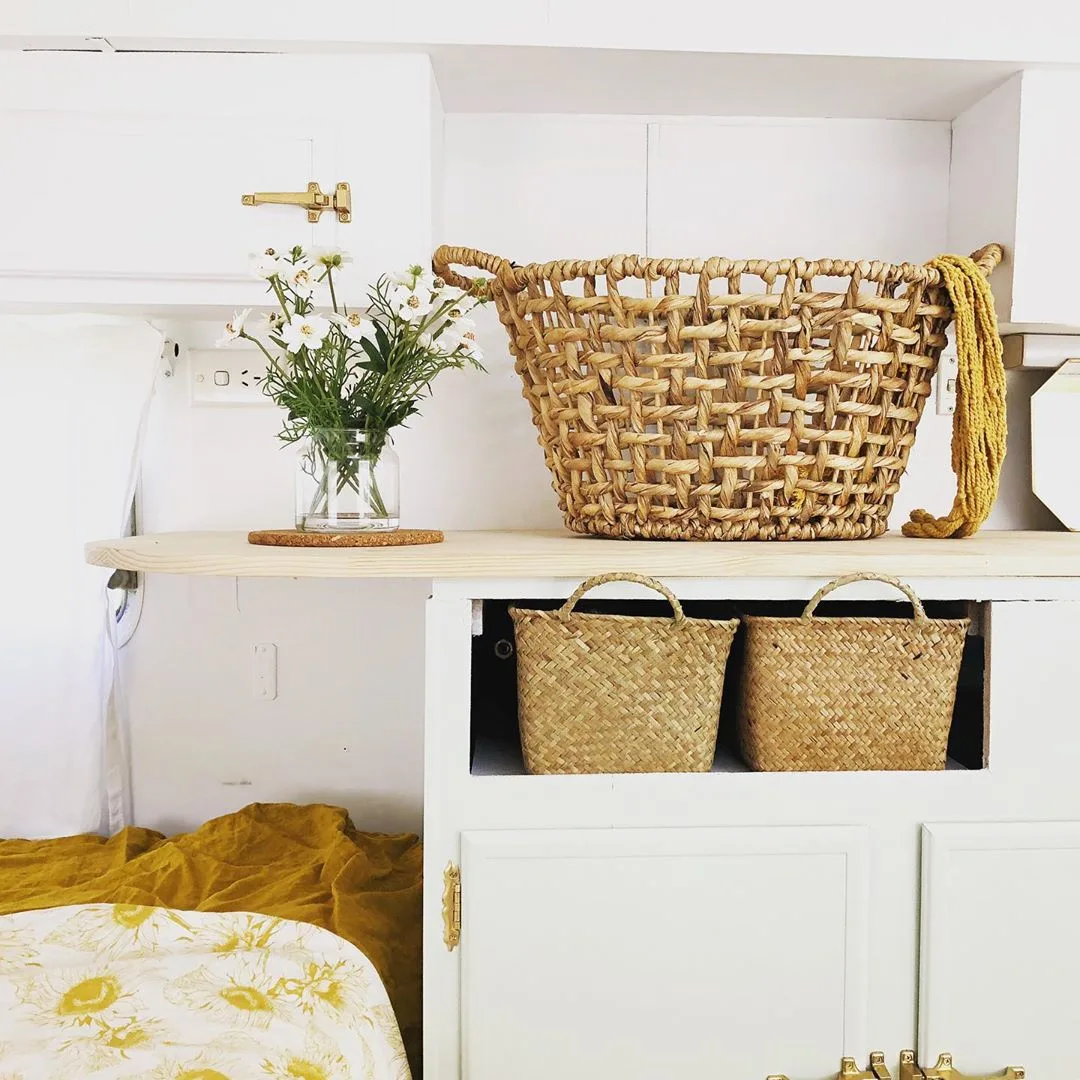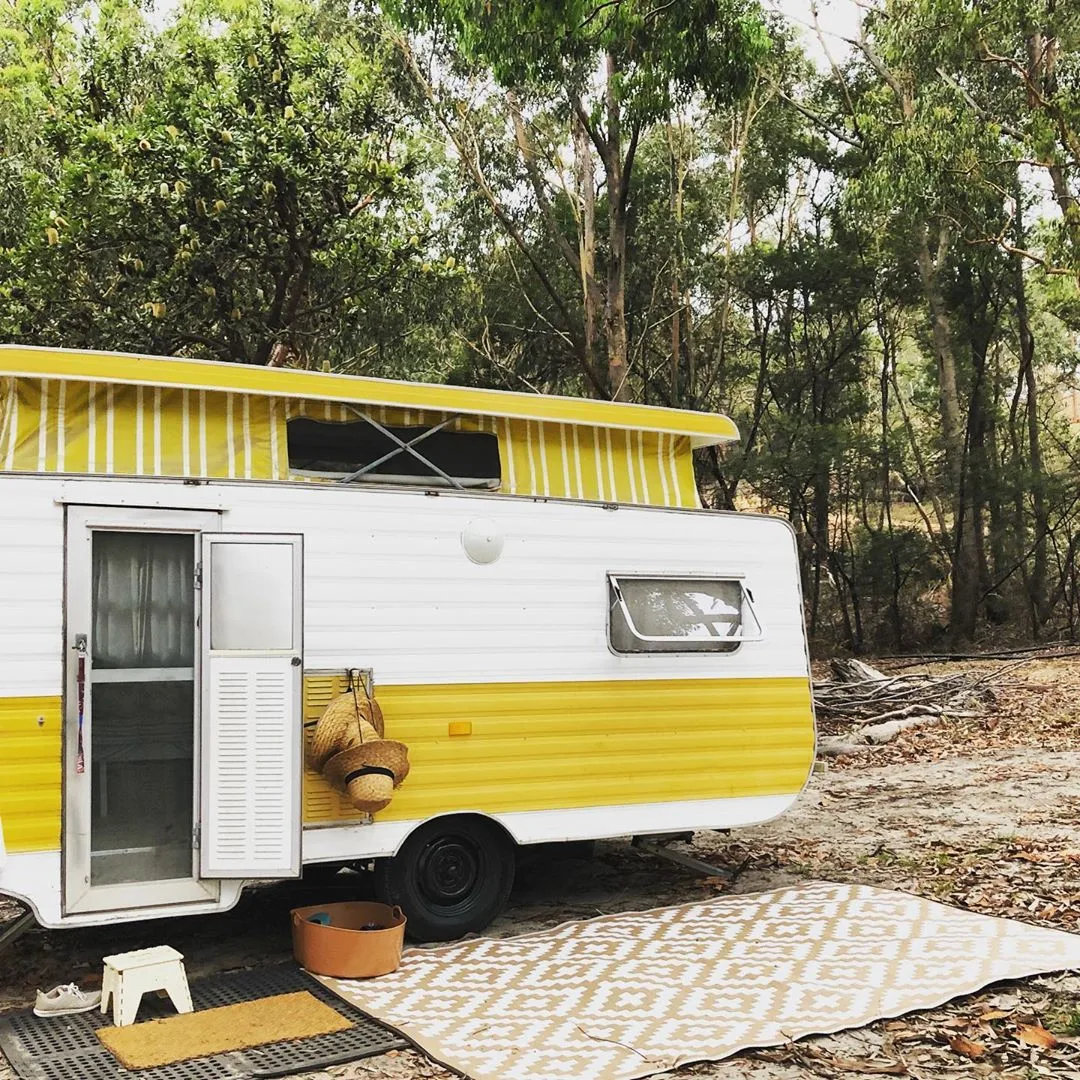 The Little Van Co
This 1982 Viscount pop top is the first renovation for The Little Van Co, and she's a beauty!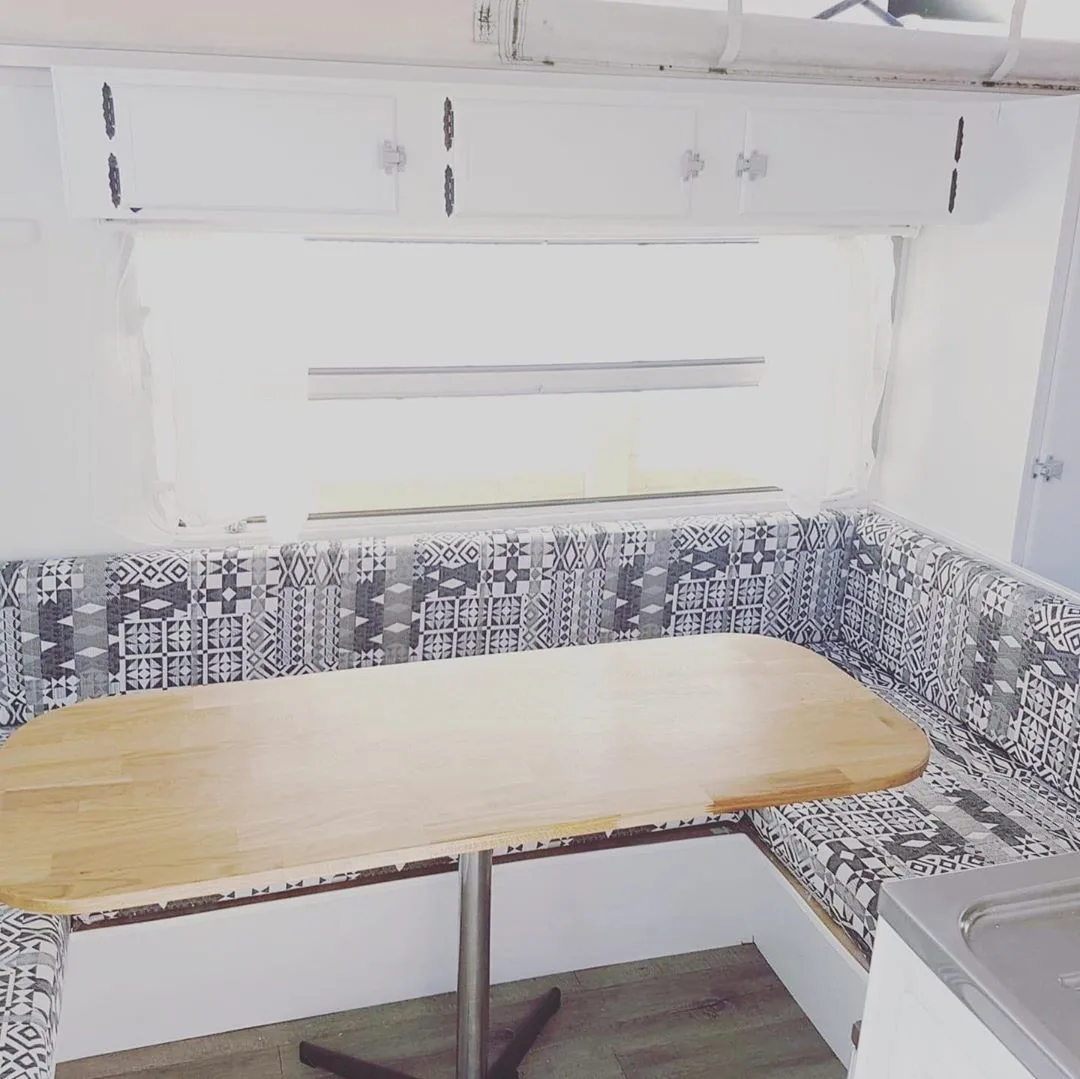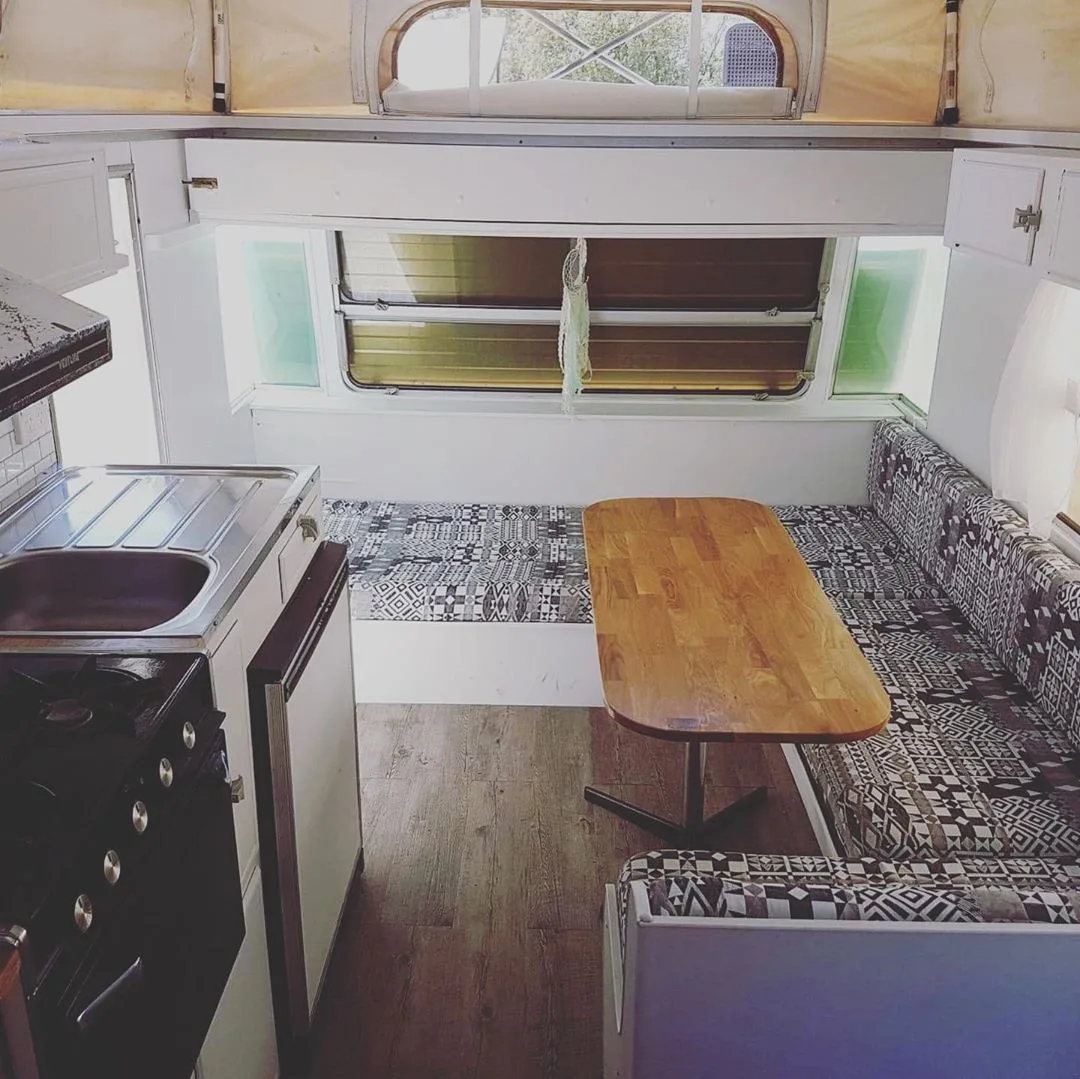 This one is now with a new family, but Si & Emma enjoyed renovating it so much that they've taken on another project!
Next reno is a Millard pop top, so head on over to their Instagram to keep up with what they're doing.
Follow the Sun
Jason took ownership of this very cute little 1978 Viscount pop top last year, and has since done a light-ish renovation of her interior.
She's come up a real treat and has already taken him on some adventures around the country.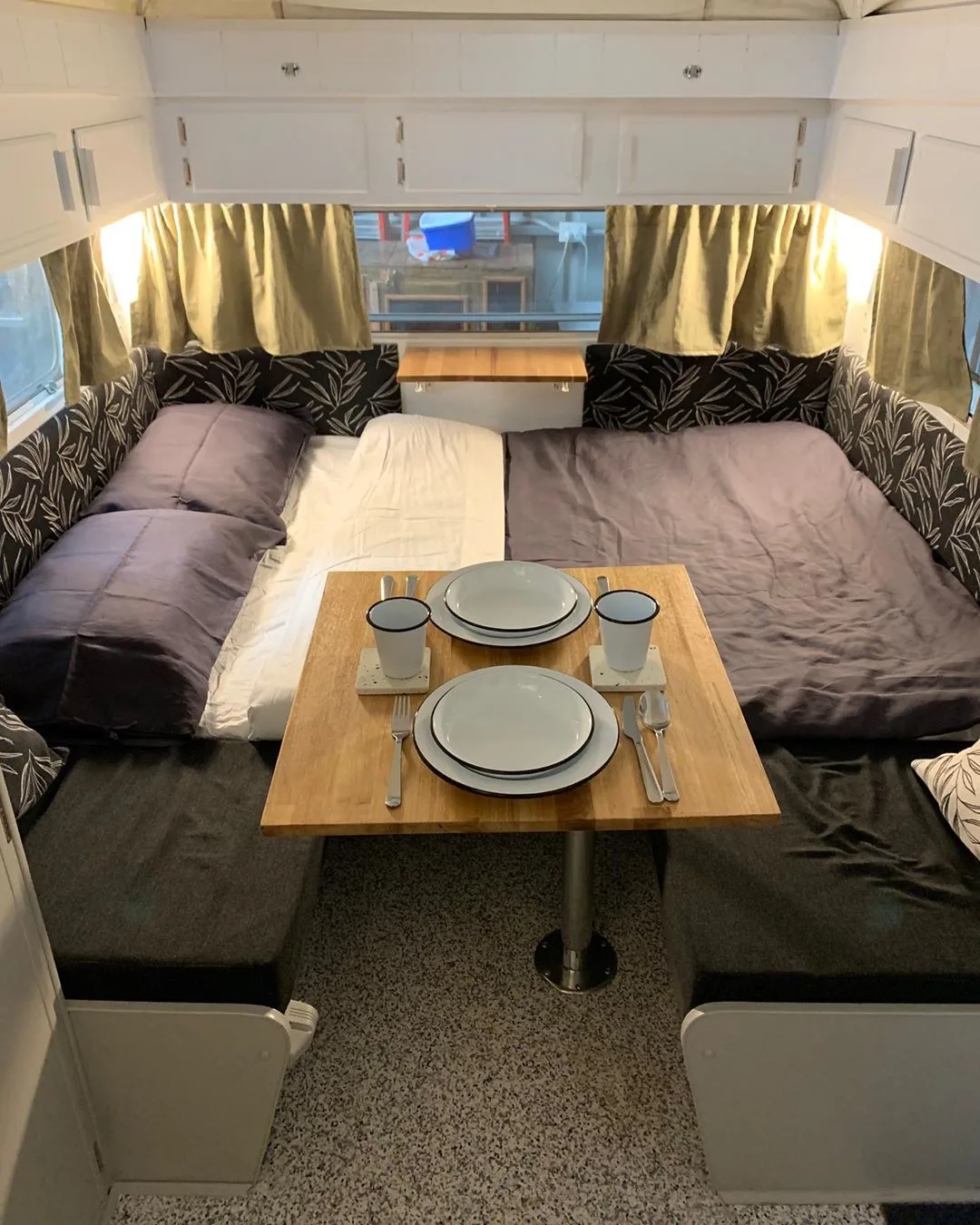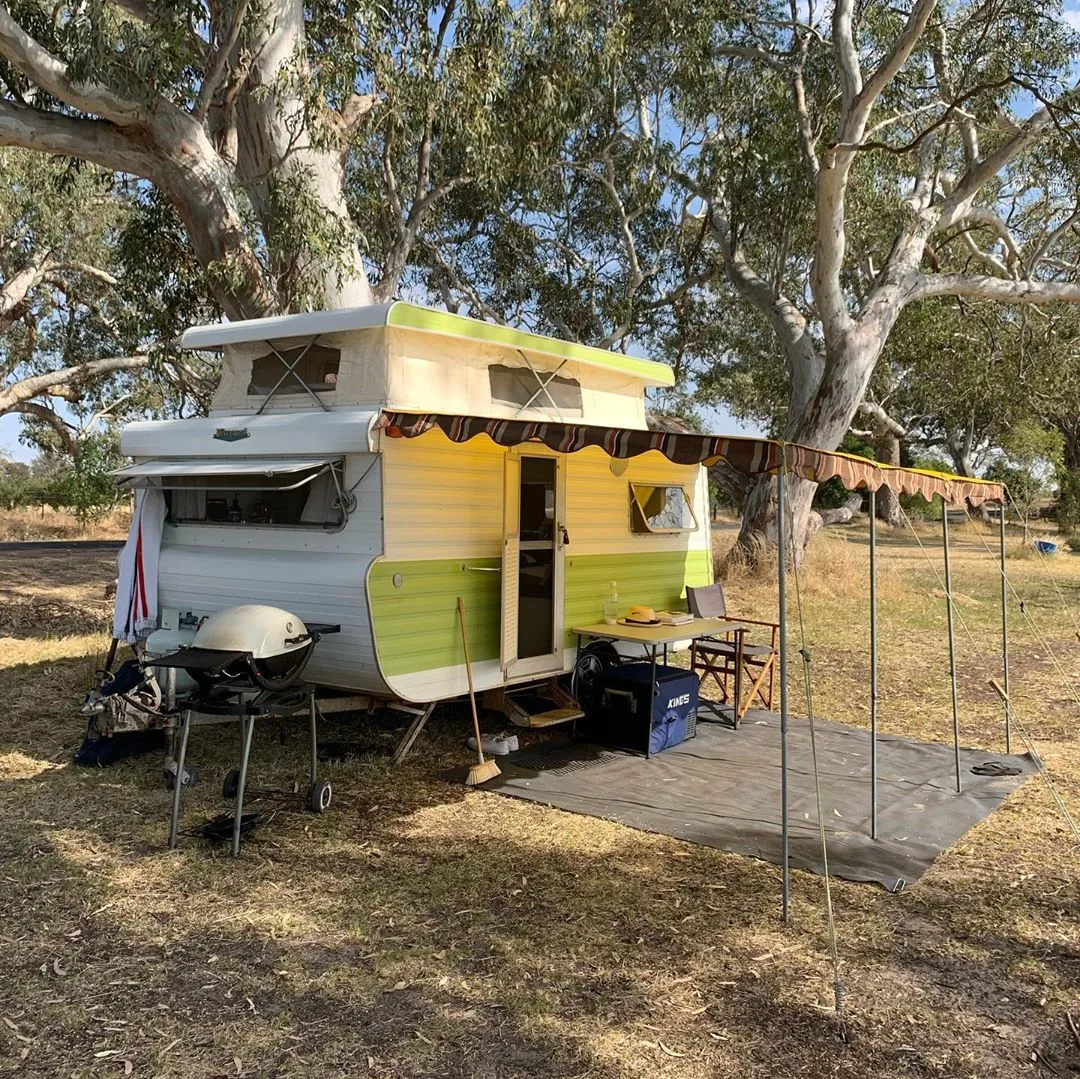 You can see what improvements Jason made over on Instagram @followthesuncaravan 
Pop top caravan renovations in progress
Here are a couple of pop-tops I've found that are not yet finished, so we don't have the beautifully staged photos yet… you know, where you haven't tried to fit everyone and all their clothes in there, and the kids haven't brought half the beach in with them!
But it can be really helpful to see how the process is going and how progress is made.
Winny
I wanted to share Winny with you so that you can see how much (or little) can be done with your own caravan renovation.
You can follow along with Winny's renovation process on Instagram, as Winny's owners are sharing lots of photos from start to finish. @winnythecoachman2019
Winny is a 16ft Coachman Poptop Caravan (from the 70's/80's… a true lady, she won't reveal her age!).
Madge
At the time of this writing, Madge the Millard is still a work in progress. But I wanted to share her with you, because she is looking so sweet and pretty already!
Now if you're like me and enjoy watching video of the renovation process, Crystal and Dean are vlogging about the process. You can see their first video here:
If you prefer to stick to Instagram, then this is where you can follow @madgethemillard
Vivienne
Vivienne is a lovely 1979 Viscount that still looks to be in pretty great condition. However, Lara is sharing their adventures in Vivienne as well as 'enhancing her good looks'.
Watch her progress on Instagram @vivienne_the_viscount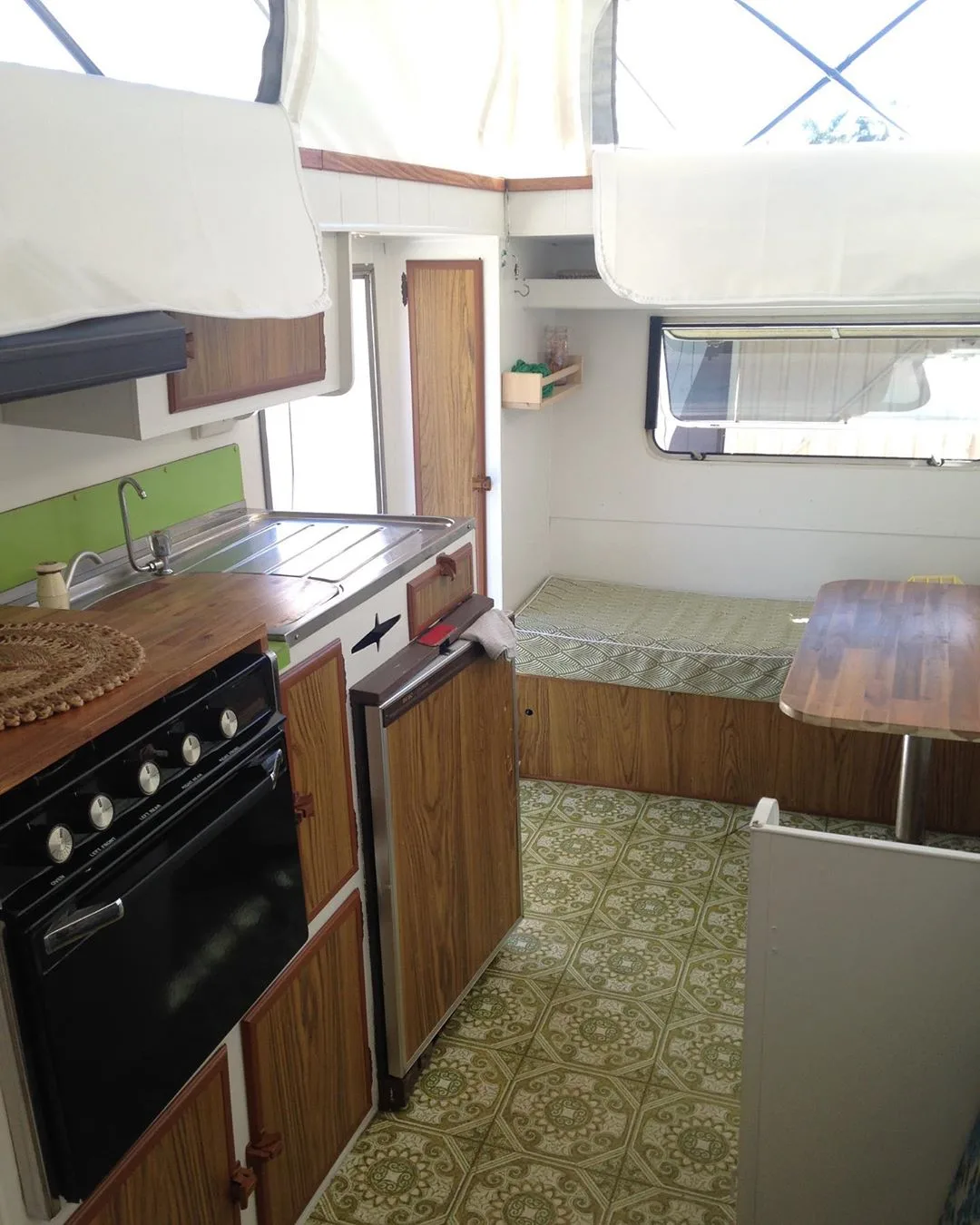 @vivienne_the_viscount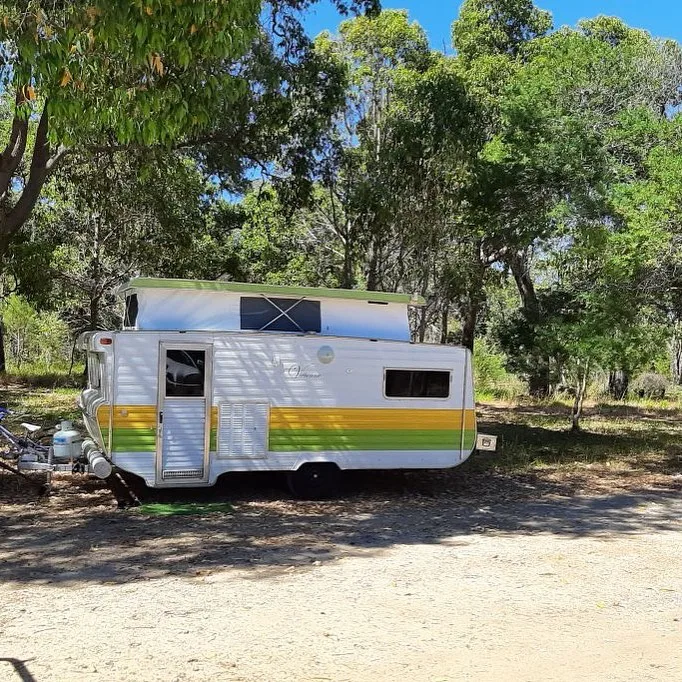 Video of a Viscount pop-top caravan renovation process:
If you prefer to see the pop-top caravan renovations process in video format, this is a good one.
Pop-top caravan renovations previously featured
Velzy
Velzy is a 1978 Viscount that we featured on our DIY Caravan Renovations post. Go and check out all her pics over there, and then follow @velzyandsol on Instagram because you're gonna love their feed.
Mabel
I featured Mabel recently on our post about Millard Caravan Renovations. But looking at the photos now, I realise I didn't include any that show the actual pop top.
Here's a better one below, but also head over to their Instagram @mabelmillard where you can see plenty more photos and videos of Mabel.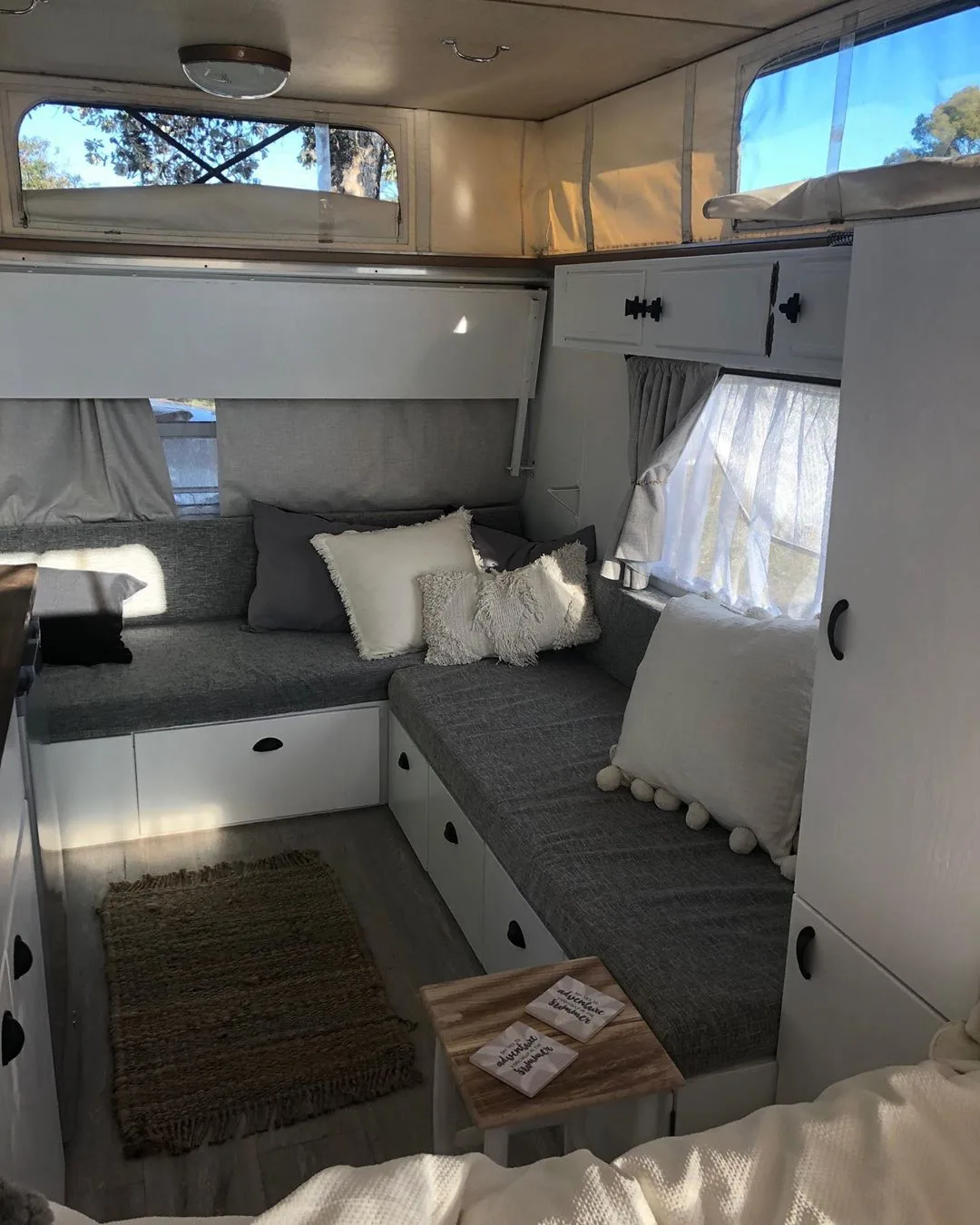 Pop-top caravan awnings
Another question that seems to come up, that is particular to pop top caravans, is pop top caravan awnings.
With a pop-top, the entry door is shorter than normal door height so almost all adults will need to duck coming in or out of the caravan. This means that you awning is lower too.
Some pop tops have the awning below the sleeve (i.e. just above the door) and others that have the awning attached to the roof (i.e. above the sleeve)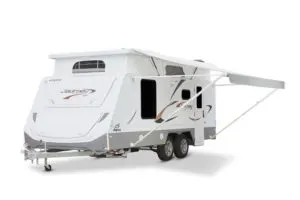 If you're looking for an awning for a vintage van, you'll have to do a bit of searching to find one that's still in good nick.
However, if you're after something new, here are a few suppliers you could try out.
Pop top caravan covers
One of the major reasons why people want to buy a pop-top caravan, is that they are easier to store.
With the roof down you can often get it under a carport or into a garage. Not only does this protect the caravan, it also means that you have more choices for where you can tuck it out of the way.
Even though it may be under a roof, you should still cover it to protect it from sun and rain (if it's only under a carport) and dust.
As with all caravan covers, you want to make sure that it has good UV protection and that you can tighten the cover around the caravan so that it doesn't flap about in the wind.
Here are a couple of suppliers for you to check out:
So what do you think of these caravan renovations?
Each time I put together a post like this, I am constantly awed at how talented some people are.
We haven't begun the renovation of our own Millard pop-top yet, but seeing all these inspires me and makes me itch to get started!
Do you have a pop top caravan renovation that you'd like to share with us?
If so, pop your link (Instagram, Facebook, blog, whatever) in the comments below, so we can all admire your handiwork.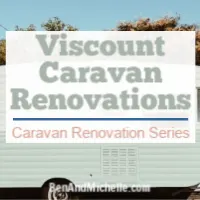 Need more caravan renovation inspiration? Check out the rest of our posts in the Caravan Renovation Series
Pin these pop top caravan renovations to Pinterest