Looking for a pop top caravan here in Australia?
Pop top caravans are everywhere here in Australia. And there's good reason; they're a great touring caravan, you have loads of options for size and layout, they are available in off road models and they have all the creature comforts of any other caravan.
In this post, as per usual, I'm only looking at NEW small pop top caravans that sleep at least two people, have a shower and toilet (wet bath is fine) and cooking facilities inside the caravan.
And for this selection, I'm only going to include pop-tops that do not have the fold-out beds (expandables / where your bed is surrounded by canvas). Just to keep things as consistent as possible.
How does a pop top caravan work?
In case you've never seem them before, a pop-top caravan is just like any other caravan except that the roof is lowered for travel, and then 'popped up' when you set up camp.
This means that the top section of the walls (approx 400-500mm) is made of canvas.
A picture explains it all:
For my North American friends, you may know it as a Garagable Unit (GU).
How high is a pop top caravan?
When set up, a pop top caravan is the same height as any other caravan. But with these roof down, it's 300-500mm shorter.
This makes them an excellent choice for those people that have a garage or carport where they're planning to store their caravan. A pop top means that it's more likely to fit in the space.
Are pop top caravans good?
Yes.
Why are they good?
Well, I've mentioned the fact that being able to lower the roof when not in use means that you can store the caravan in carport or garage.
The lower height profile is also good while travelling as there is less wind resistance.
Some cons about the pop top?
In windy weather, the canvas can flap a bit. It's not as bad as sleeping in a tent, but it can flap a bit.
And in cold weather, you don't have insulated walls protecting the top section of your space. You can get insulated canvas for some pop-tops though.
And storage space. You lose a fair bit of storage space as your overhead cabinets can not be as big, nor your caravan wardrobe as tall.
What is the best pop top caravan to buy?
Ahh, the $50k question!
I've tried to look up the prices for each of these pop tops, but they're really hard to find at the moment (could have something to do with this worldwide pandemic and how tough the caravanning industry is doing at the moment.).
So I highly recommend that you have a look at what brands you like, and then reach out to your local dealer for more information and prices.
Okay, let's look at the best pop top caravan to buy here in Australia, we're kinda spoilt for choice!
In no particular order:
Jayco pop top caravans
As you would expect, Jayco have a huge range of caravans, and a fairly large range of pop tops. You can see all the Jayco pop tops here.
The one that's featured below, is their 16ft Jayco journey.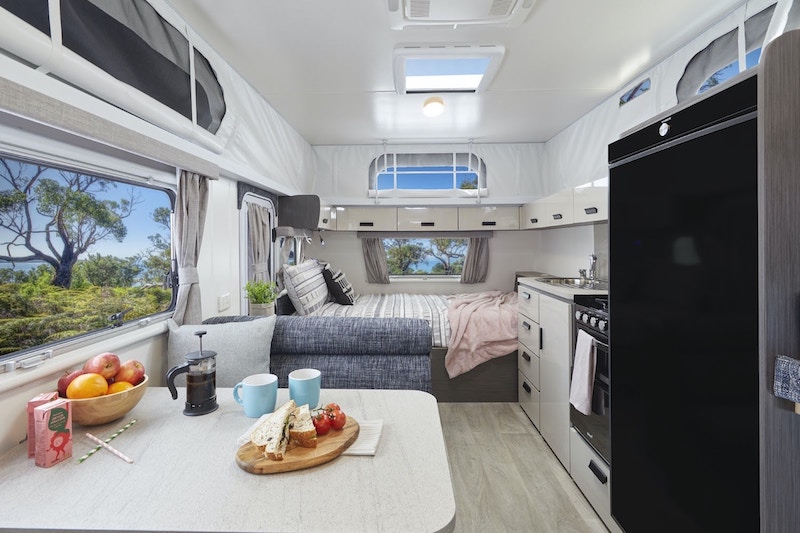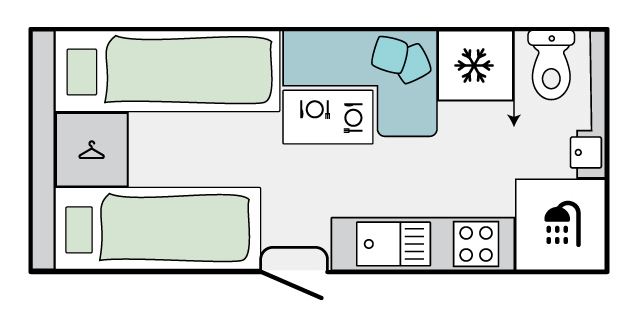 New Age pop top caravans
I've previously written about the New Age Gecko, cos I think it's a perfect caravan for a couple.
But for this list I'm going to feature the Manta Ray Pop Top. It's got everything I could need!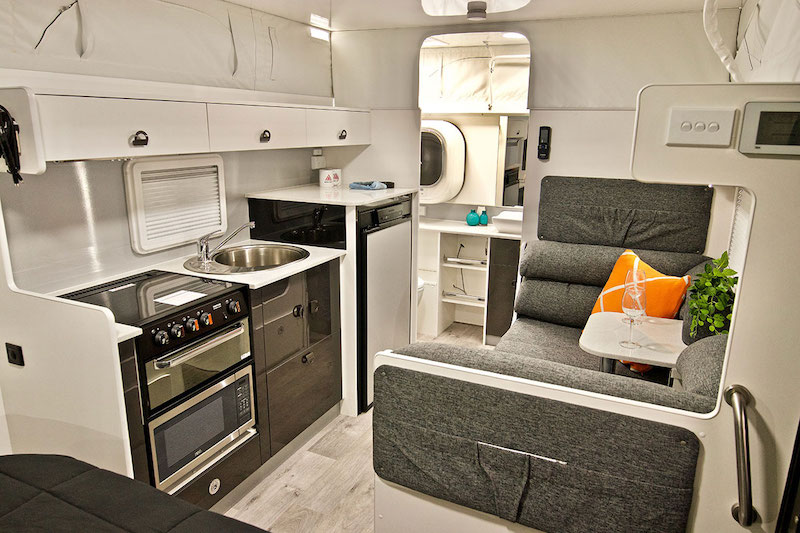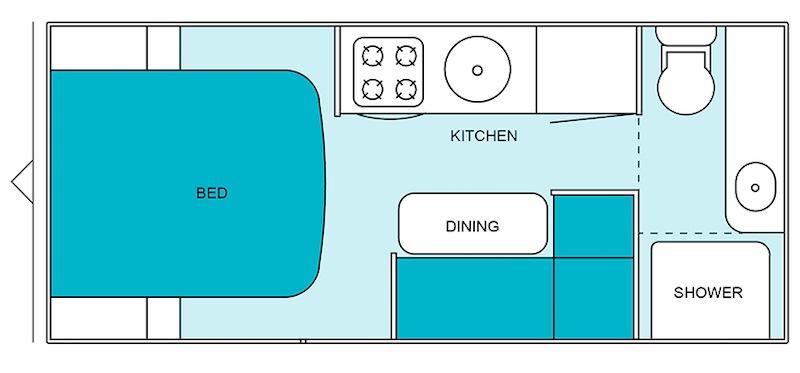 Paramount Caravans – Mini Micro Pop Top
Gosh, I love this little number! This pop top is compact and light, but still includes everything that I would want in a caravan.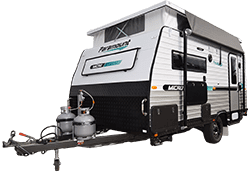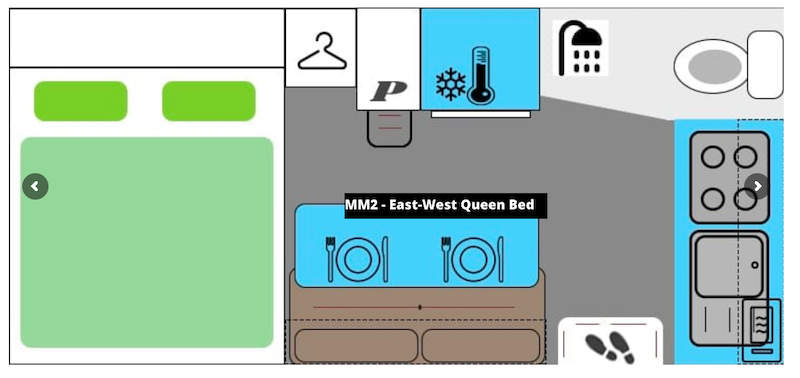 Avan 500 Series Pop Top
Avan is well known for its compact caravan range, so it's no surprise to find their pop-top caravan range includes 3 models, with lots of different layouts and lengths.
This one below is from the 500 Series, includes a full ensuite and has the same layout as you'll find on loads of other caravans. But with the advantage of being a pop top.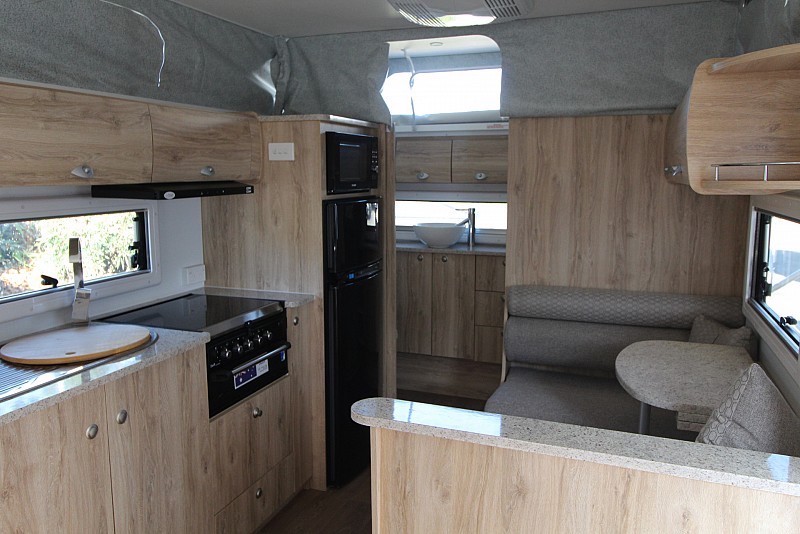 Goldstream RV 1400 Explorer Series
These compact little Explorer pop top caravans give you only what you 'need' and fit it into the smallest footprint possible.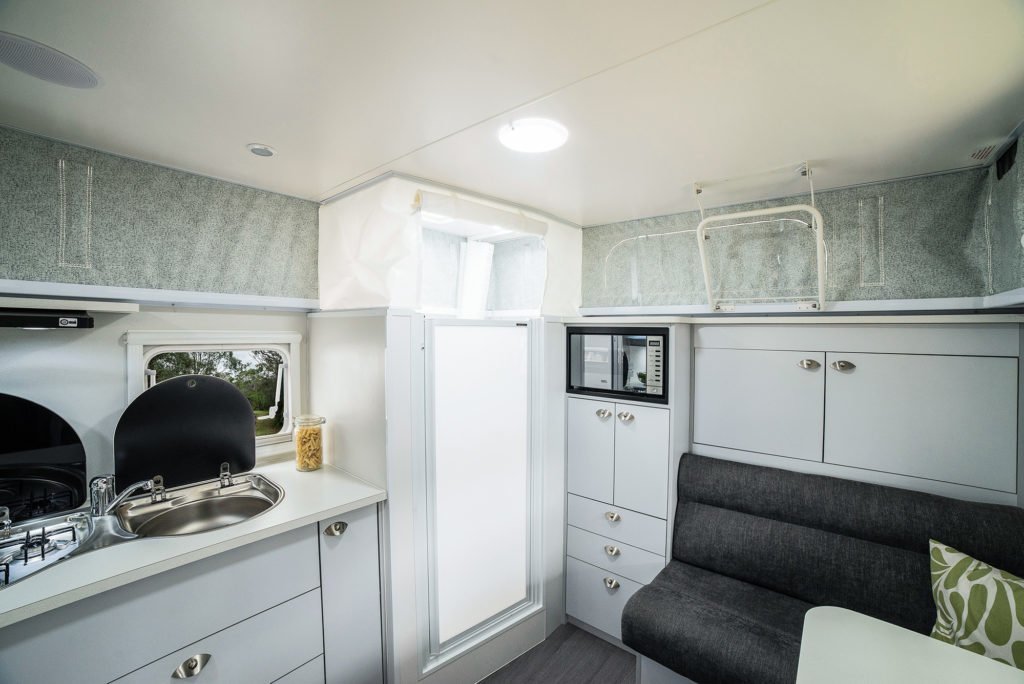 Coronet RV STR Series
Coronet RV do something that I haven't seen others do… they have their standard caravan models and layouts, and they just offer it as a pop top if you wish. They don't do it for all their models (especially the larger rigs), but it does appear to be most of them.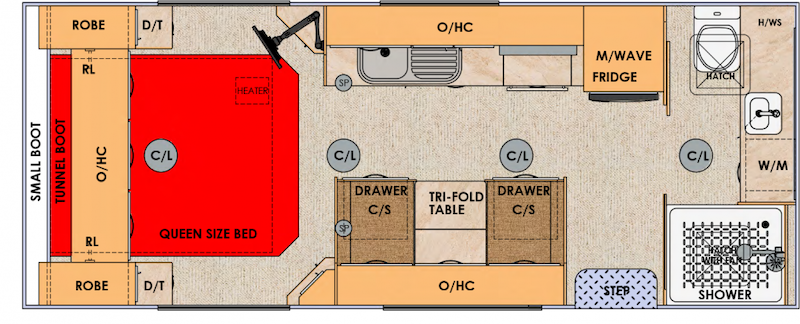 Golf Savannah Range of pop tops
Golf and Avan made by the same people (or something like that, they appear to be the same layouts and pictures but just with a different brand name. However, I did want to include them both, and below is the very cute little Golf Savannah.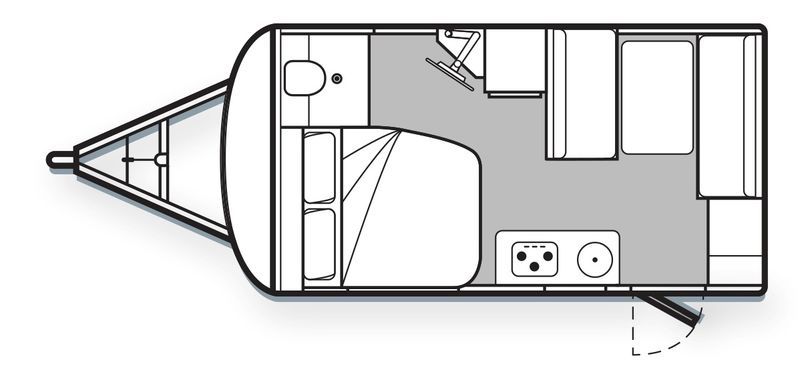 Olympic Triathlete
The Olympic caravans don't seem to be too prolific, which makes finding information about them online, a little bit difficult. If you love these little pop tops, head over to their website and get more information (including where to find your nearest dealer) directly from them.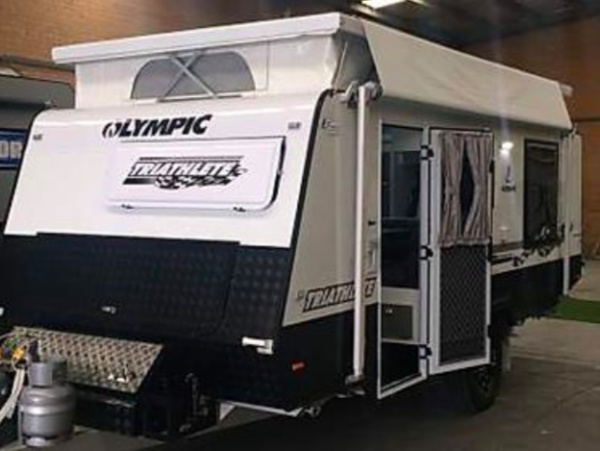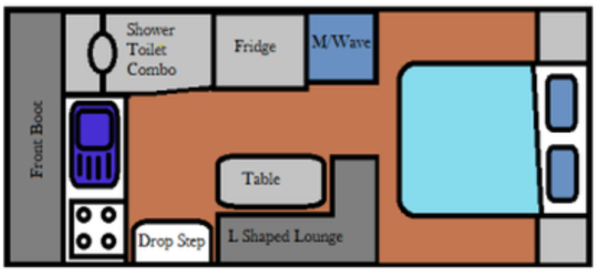 ---
Looking for other 'small' RV options?
If you're not sure if a pop top caravan is the right option for you, why not check out the other RV types that we've written about:
---
More pop top caravans Australia?
I see loads of used pop top caravans for sale, so there are plenty around, but it seems that Australian caravan manufacturers are heading more and more towards full height caravans, rather than pop tops. It must be what the majority of consumers wants.
There's still a demand for pop tops though, so I'm glad to see that all the manufacturers listed above are still making these popular little caravans.
Are there any more pop top caravan brands (Australian) that I've missed?
Please let me know in the comments and I'll do more research.
Just a reminder, we're looking for pop-tops that are: not expandables, include a toilet and shower, an internal kitchen, Australian made, and available new.
I'd love to hear about more!
Pin these pop top caravans Australia to Pinterest