Worldschooling while travelling full-time with Cake and Eat it 3 | Interview Series
We continue our series as we interview other full-time travellers, asking the most important questions about how they got started living this lifestyle, how they can afford to live this way, and whether it's all worth it!
These are the interviews we've done with other travellers…
Living in a motorhome| Indefinite Leave
Caravanning Australia Full-time | MY RIG Adventures
RVeeThereYet share their caravanning experience
Budget Travel Around Australia | Our Wayfaring Life
Caravanning and camping around Australia | All Around Oz
Today we bring to you Cake and Eat it 3…
Leanne, Brett & Miss B – Cake and Eat it 3
This adventurous family have been exploring Australia, and the world, for many years now. When not exploring our own, wonderful back-yard, they may be road-tripping around Europe in their campervan or hiking some adventurous trail, as they worldschool their youngest daughter.
What made you decide to hit the road full-time?
We had done previous trips for extended periods with our eldest daughter and knew that we wanted to do it full-time.  
We returned to our home state and worked really hard, saved, made investments and started paying down debt. 
We then bought our rig and ensured it was paid off before we took off full-time.  This took a lot longer than we initially thought it would due to economic hurdles (GFC), and we did lots of cost cutting/saving and negotiating where possible to save as much as possible.
Who are you travelling with?
We are Mum and Dad and Miss B who is nearly 13.  Our eldest daughter who we did lots of travelling with too is all grown up, she sometimes meets us in destinations but most of the time it's just us 3.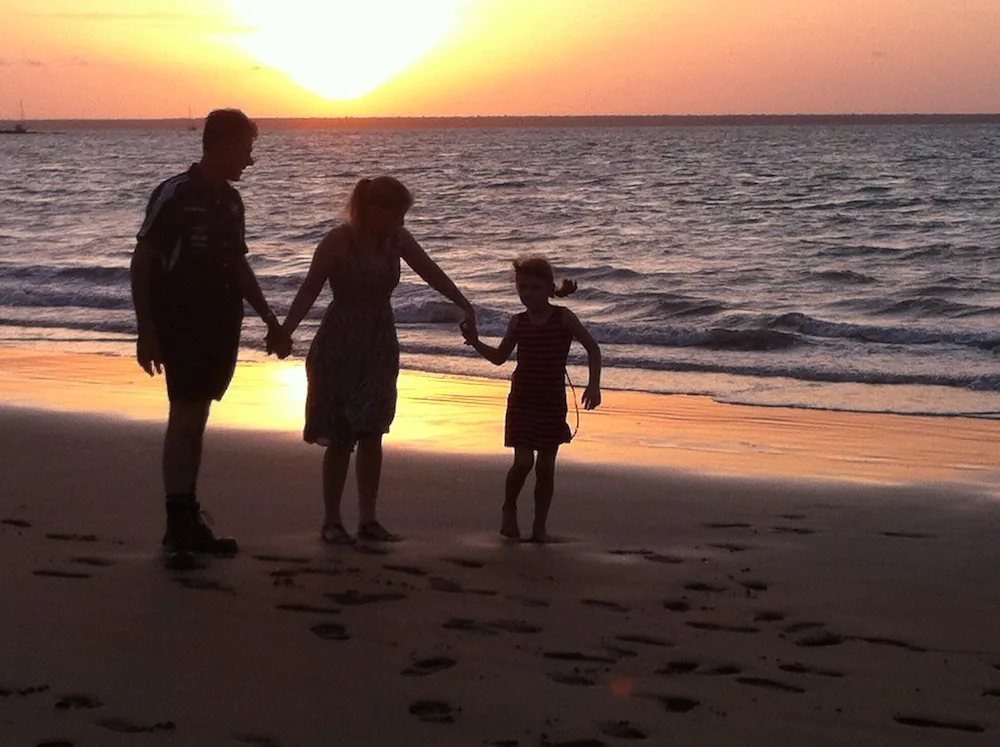 What is your set-up?
We have done it in multiple rigs from basic (with a broccoli box for a fridge) to our rig now which we love and have spent a lot of time and money setting up how we want it.  (Of course there is always something to add!)
So right now, our rig is a Winnebago Leisureseeker motorhome pulling a trailer with tinny on top, and a Toyota Hilux with rooftop tent (for hard to reach places).  

What did you do with all your belongings?
We stored our belongings in one of our properties in a secured area and rented the rest of the house out.  It has been there for over 7 years now!  
You can't insure it while there so you store it as best you can (Brett is an expert in this department) and we have stored our stuff there for three years before with no issues – but you just never know!
I figure we have lived without it all for this long so we'll have to be fine whatever we find when we retrieve it all.
We have written about the considerations to take into account when making the decision to sell or rent your house out. See the post here.
How can you afford to travel full-time while worldschooling your daughter?
As mentioned previously, we saved and paid off investments for a long time which has been crucial in us affording this lifestyle (particularly as we travel a lot overseas and have a campervan in the UK too).  
We started sharing our Kids Travel Worksheets, on our blog, that we hope to continue to build on, helping travelling families educating on the road based on destinations travelling too.  
We received lots of great feedback and we really wanted something that covered all subject areas ourselves.  We love learning as we travel!
Leanne does some work for her old job remotely marketing and templating and Brett does some short contract work when we are stationary long enough, like at the moment.  
The short answer is you do what you have to do and you have to think outside the box.  
Be willing to try anything that comes up and don't be afraid to ask around if anything is going if you know you will be in the one spot for a while. 
There are ways to make full time travel more affordable and we have a post on our blog to help others who are new to being on the road full time. Making fulltime travell more affordable.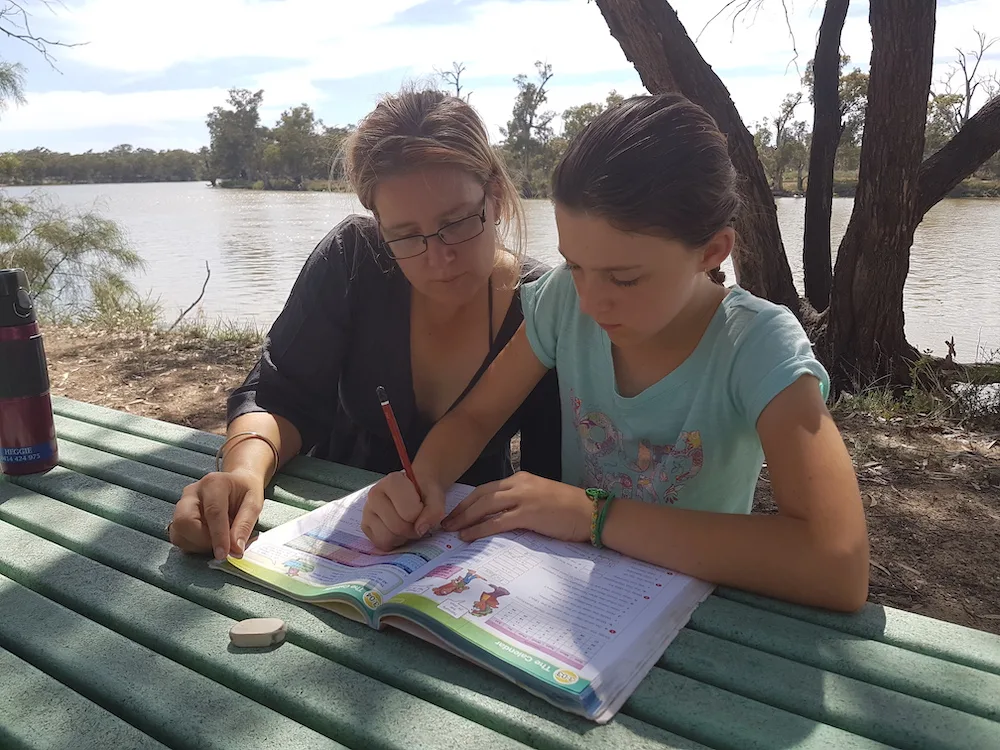 What's your favourite thing about living on the road?
Spending genuine time with my family.  The people you meet, always changing scenery, enjoying the outdoors and learning while out exploring and living life.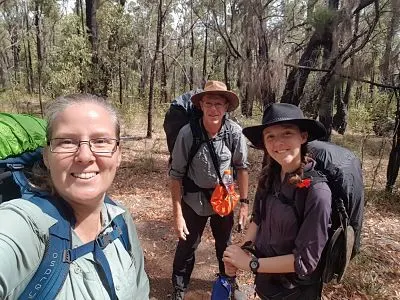 What's your least favourite thing about living on the road?
Cold and wet weather!  Everything becomes harder without the gorgeous sun. Washing, drying, camp cooking and just getting out and about in general.
We normally chase the sun but alas, with COVID-19 that has seen us stop in a slightly more chillier area at the moment!
Would you recommend others do things the way you have done it?
Absolutely.  The main stresses on the road are affordability and unexpected surprises, mainly financial, that dull the enjoyment of your travels. 
But spending the time to reduce debt before you go will ensure you have more freedom and control over how long you are able to stay on the road – and it's addictive, you're going to love it!!
Be prepared – here is our checklist for 12-18mths out to get new travellers ready for fulltime roadtripping!  Checklist for hitting the road.
Thank you Leanne, Brett and Miss B!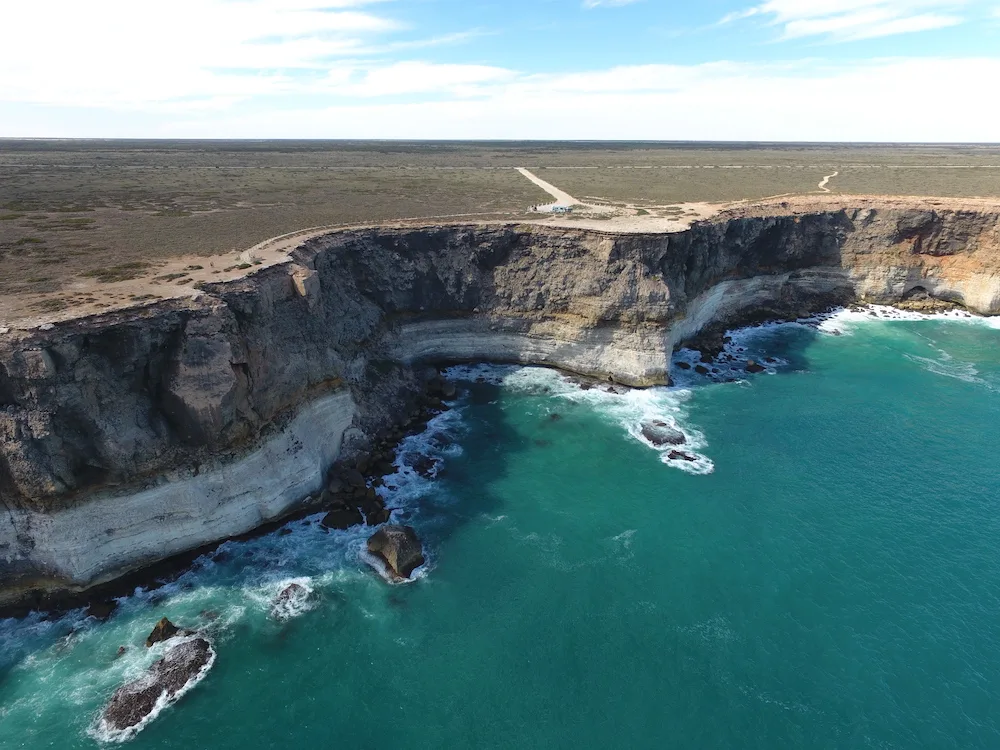 Follow the 'Cake and Eat it 3' family
Kids Travel Worksheets
If you're a travelling family and looking for educational resources, the Kids Travel Worksheets are designed to enhance your child's learning while travelling Australia.
See all the worksheets that are available here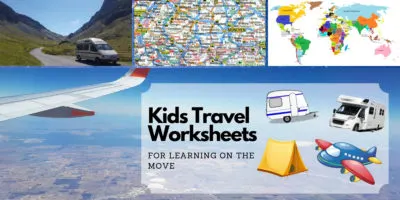 Find out more about the Cake and Eat it 3 family, and follow along on their many adventurous and exciting travels!
Facebook @cakeandeatit3
Instagram  @cakeandeatit3   
Youtube  Cake and Eat it 3   
Pinterest Cake and Eat it 3    
Pin 'Worldschooling while travelling full-time' to Pinterest