RVeeThereYet share their caravanning experience | Interview Series
We continue our series of posts where we interview other travellers who are living full-time on the road. We find out what motivated them to leave the 'normal' life behind, and, most importantly, how they can afford to keep living this lifestyle.
Today, we're talking to RVeeThereYet.
Marty and Kylie have been travelling around Australia for the better part of 20 years, but in 2018, decided that even 12 months on the road would not be long enough.
Find how they can keep caravanning full-time around Australia…

You can check out previous interviews here:
Living in a motorhome| Indefinite Leave
Worldschooling while travelling full-time | Cake and Eat it 3
Caravanning Australia Full-time | MY RIG Adventures
Marty & Kylie – RVeeThereYet
What made you decide to hit the road full-time?
Kylie and I had been wanting to do this for a long time.  We first decided to go for 12 months but I think we both knew in our own hearts we wanted to continue full time.  When I was made redundant from work, that sealed the deal for us.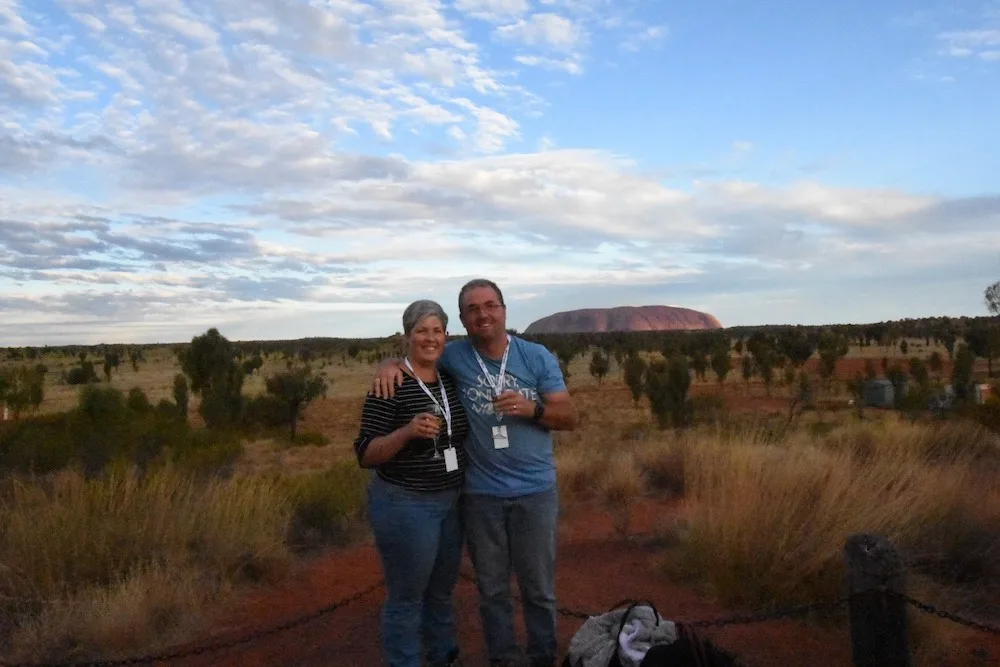 Who are you travelling with?
There's myself, my wife Kylie and our 2 West Highland White Terriers, Savannah and Poppy.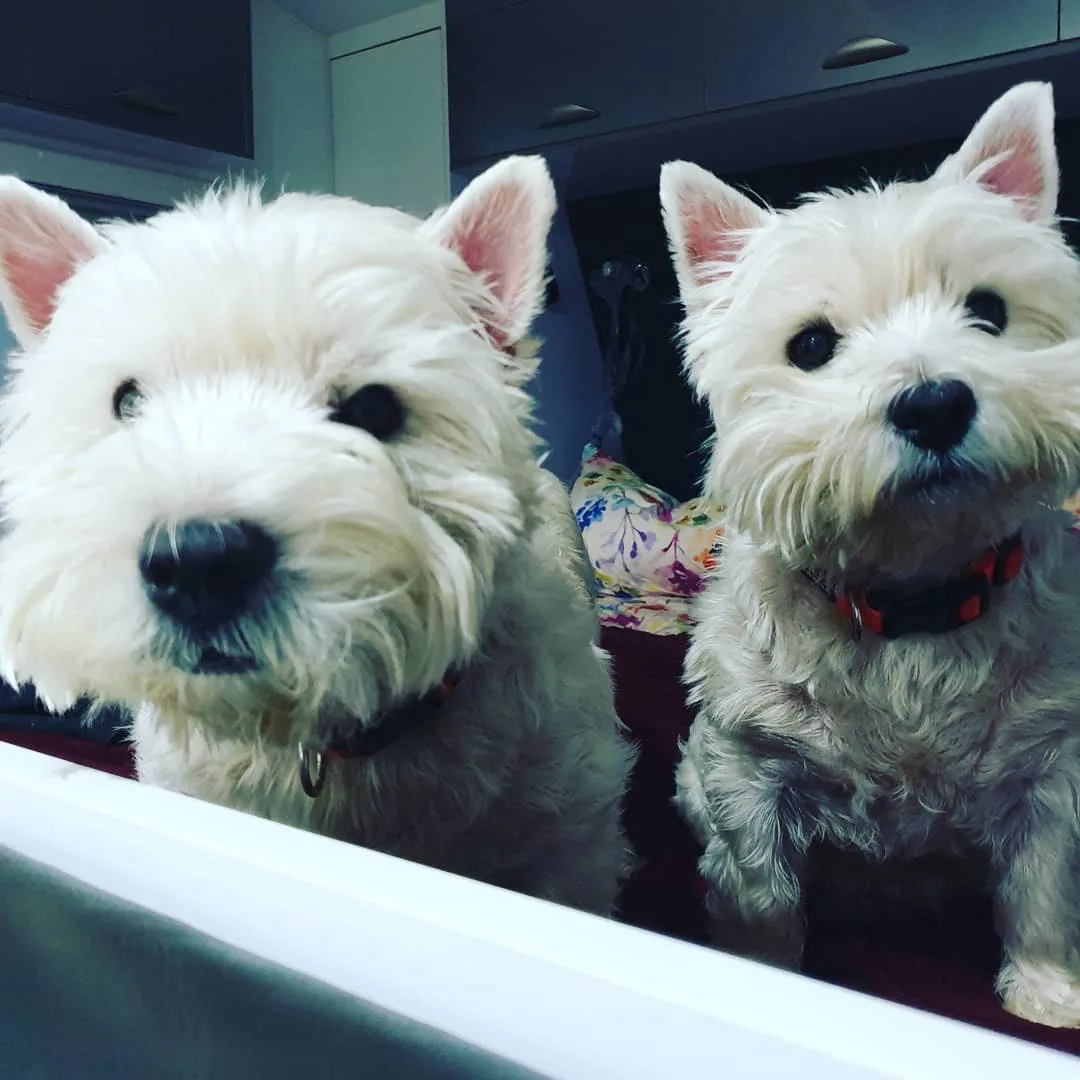 What is your set-up?
We have a Toyota Landcruiser 200 series towing a Roadstar Safari Tamer off road caravan.

What did you do with all your belongings?
We sold up everything except for a few essentials we have at Kylie's parents' place.  We sold stuff on eBay, gave away heaps to family and friends, put stuff out on the nature strip for strangers to collect.  We filled 2 x 3 cubic meter skips and took 10 trailer loads to the tip.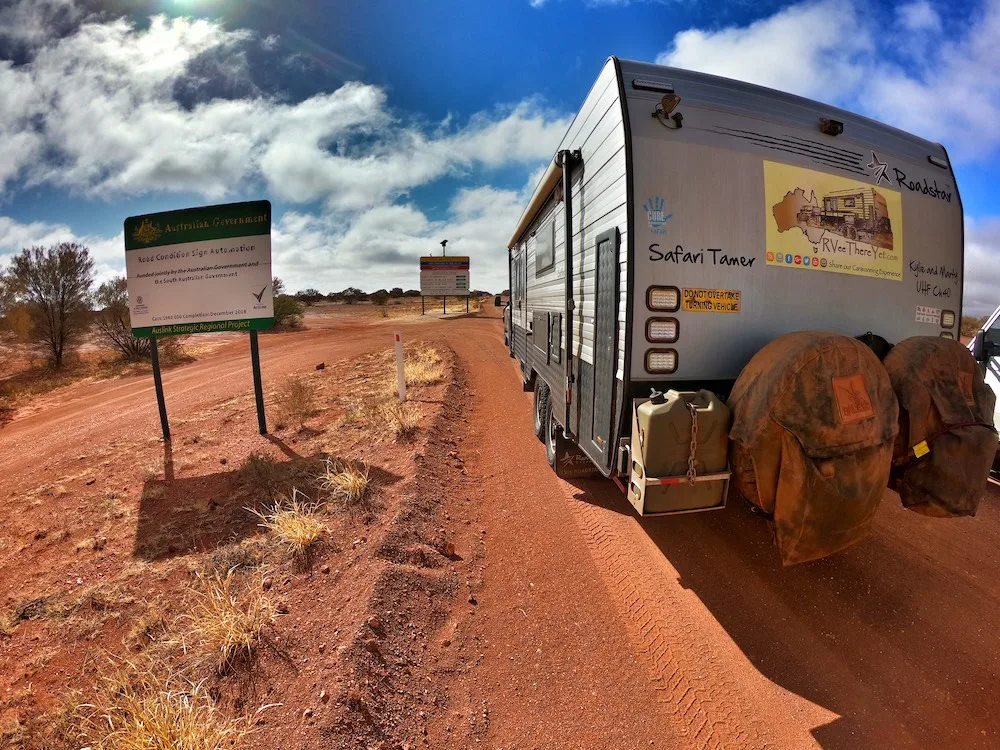 How can you afford to live this lifestyle?
I have been very fortunate to be able to access my superannuation.  I also do freelance writing for a couple of online caravanning magazines. The two generate sufficient income for us to live comfortably and do a few tourist things every now and again.
What's your favourite thing about living on the road?
That's hard to nail down.  The freedom to go and do whatever we want is very appealing.  The people we have met along the way have enriched our lives in ways we couldn't imagine.  We have absolutely zero stress which, after the careers we both had, is a welcome change.  We appreciate the simple things in life.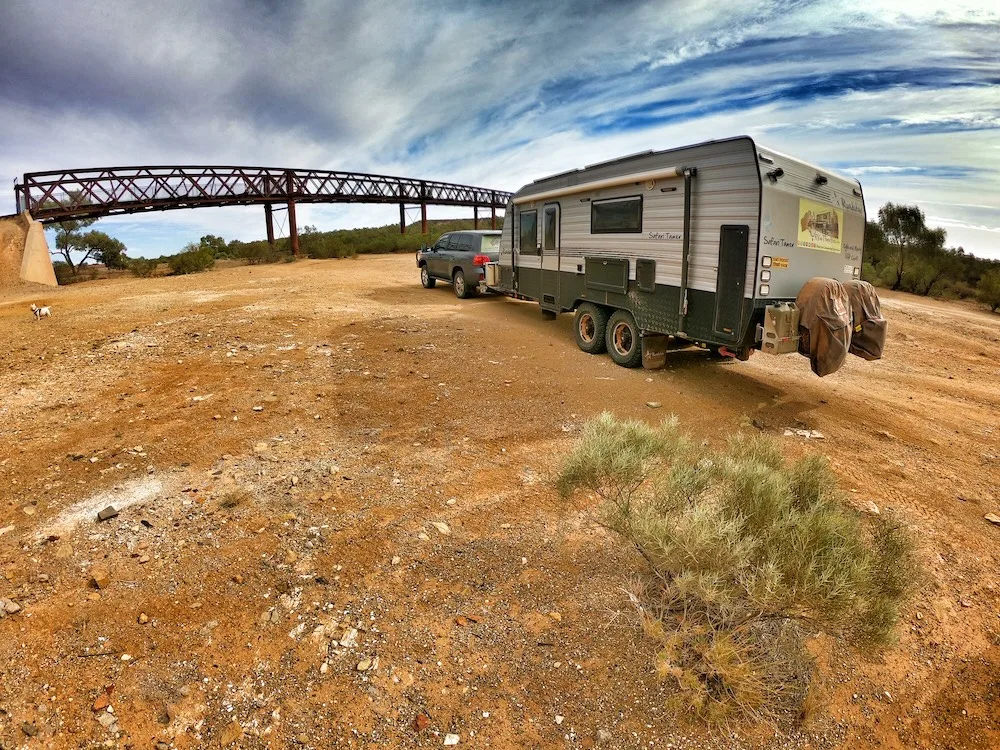 What's your least favourite thing about living on the road?
I hate clean up day.  I'm not fond of emptying the toilet cassette.  Sand flies.  All first world problems really. 
Being away from our families and friends is tough at times.
Would you recommend others do things the way you have done it?
I would but at the same time I acknowledge that everyone's circumstances are different.  What suited us may not suit everyone. 
That said, not having a house to worry about and cleansing yourself of all your unnecessary possessions is very liberating.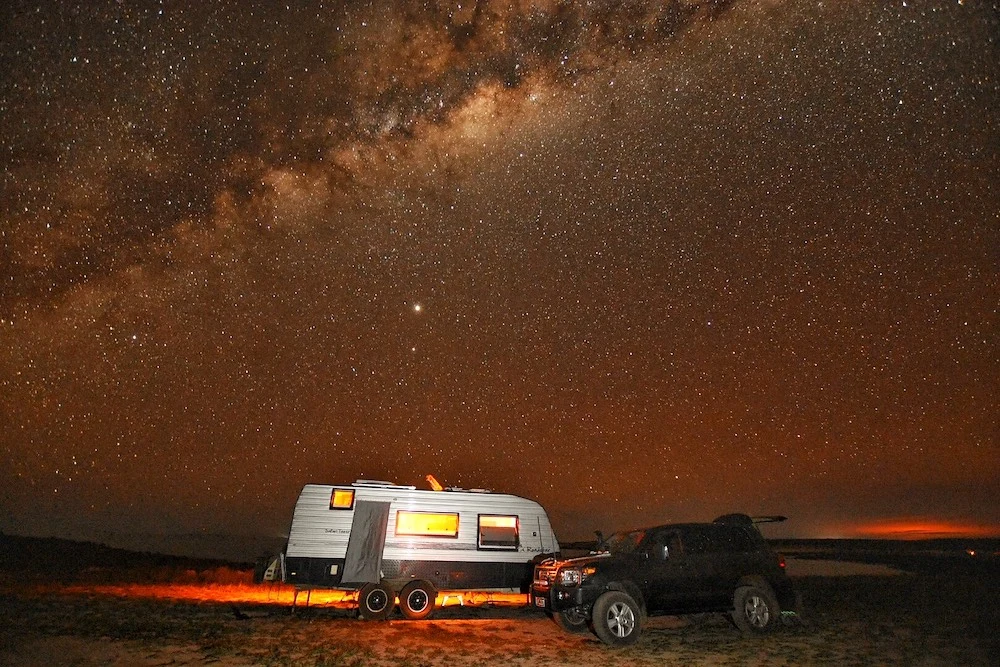 Thanks for sharing with us, Marty & Kylie!
More from RVeeThereYet
Resources
Marty mentioned above that he writes for a couple of caravanning magazines; I've read some of his articles, they're always helpful and sometimes funny. You won't be surprised to find that same depth of knowledge, yet personable writing style, over on their blog.
One section I found particularly helpful is the Resources page. Go here if you need info on getting your caravan set up; whether it's electrical, towing advice or off-road caravans. RVeeThereYet Resources page
RVDaily Podcast Interview
RVeeThereYet was interviewed by RVDaily and you can hear them chatting about selling all their stuff and embarking on their journey of discovery. Podcast with RVDaily
Here's all the details for following along with RVeeThereYet
Blog:  www.rveethereyet.com
Instagram: @rveethereyet  
Facebook: @Rveethereyet  
YouTube: RVeeThereYet 
Pin 'RVeeThereYet share their caravanning experience' to Pinterest