Budget Travel Around Australia with Our Wayfaring Life | Interview Series
Today I'd love to introduce you to Our Wayfaring Life, a couple travelling around Australia full-time with their pup, Chika. 
If you don't want to spend a fortune (or more likely, don't have a fortune to spend) they share with us how they are able to travel with quite a small budget, yet live a life they love.
You can check out previous interviews here:
Living in a motorhome| Indefinite Leave
Worldschooling while travelling full-time | Cake and Eat it 3
Caravanning Australia Full-time | MY RIG Adventures
RVeeThereYet share their caravanning experience
Emma & Daryl – Our Wayfaring Life
What made you decide to hit the road full-time?
My deteriorated mental health and the dramatic changes needed to help me get better was the big reason my husband and I decided to give up our jobs, family home and live in a caravan. 
Since my teens I have suffered from depression and anxiety but didn't get diagnosed until I was well into my 20's.
There was no one event or trigger in my life that brought on times when my depression and anxiety would worsen, but I knew the signs. I knew when to get help and, most importantly, I had a set of strategies that helped me manage them.
Then I had a bout of depression that was different, and my trusted methods for managing my mental health no longer worked for me. It was a really scary time. 
I can't say how, but somehow despite all the fog and black inside my head, one day on a drive home from work I just knew I had to dramatically change my life if I was going to get better.
I knew in that moment I HAD to quit my job, and if I wanted to better than just "okay" I needed to change my home environment as well. 
My husband and I always loved travel and it seemed the perfect escape to a new life.
When I got home and told Daryl my idea, he took no convincing and from that very day we got busy making it happen.
It was nine months from that day to the day we started travelling.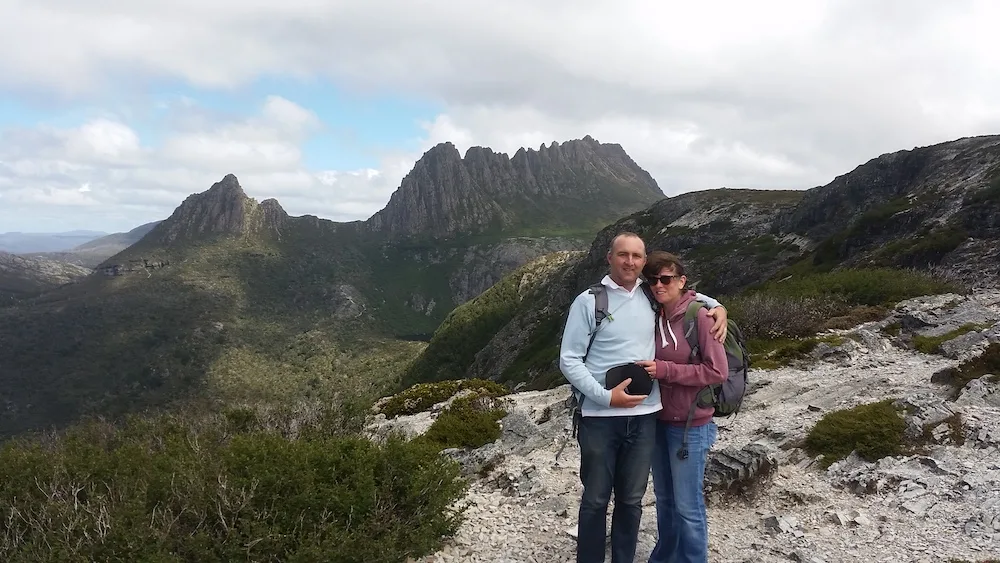 Who are you travelling with?
I am travelling with my husband Daryl, and our border collie Chika. 
What is your set-up?
We have a 4WD, caravan and kayak set up. 
Our caravan is Josephine. She is a 1994 Viscount Vogue Pop Top Caravan and her basic layout has a double island bed, table and chairs and a kitchen area.
There is no ensuite which was a deliberate decision; I couldn't fathom how my kitchen where I cook, and a toilet, could be in such a small space and there be no cross contamination. Ick! 
Instead we have a portable toilet and ensuite tent we set up outside. 
Our first tow vehicle was Walter. He was 2002 Mitsubishi Pajero and he retired when his transmission would no longer tow Josephine. 
So now we have Stanley, a 2006 Toyota Prado diesel. 
What did you do with all your belongings?
For us it was a fairly easy decision about what to do with our belongings. There wasn't much point trying to store our belongings indefinitely so we sold, gave away, donated and threw away (as a last resort) almost everything we owned. Naturally we kept some things of sentimental value such as photos, some very choice pieces of furniture and a few other bibs and bobs. It was so cathartic getting rid of everything we did and we miss none of it!
The belongings that we did keep are in the garage of our old home. Our decision was to keep our house and rent it out. We wanted to keep it as an asset and because the rent more than pays for its expenses (mortgage, rates, insurance and so on) it was a good option for us. 
Note from Michelle: Emma has written a comprehensive post on Packing Up Your House to Travel. It's packed full of helpful tips and advice, and she includes a timeline of what you should aim to achieve as you countdown to your departure.
You can read the post here: Packing Up Your House to Travel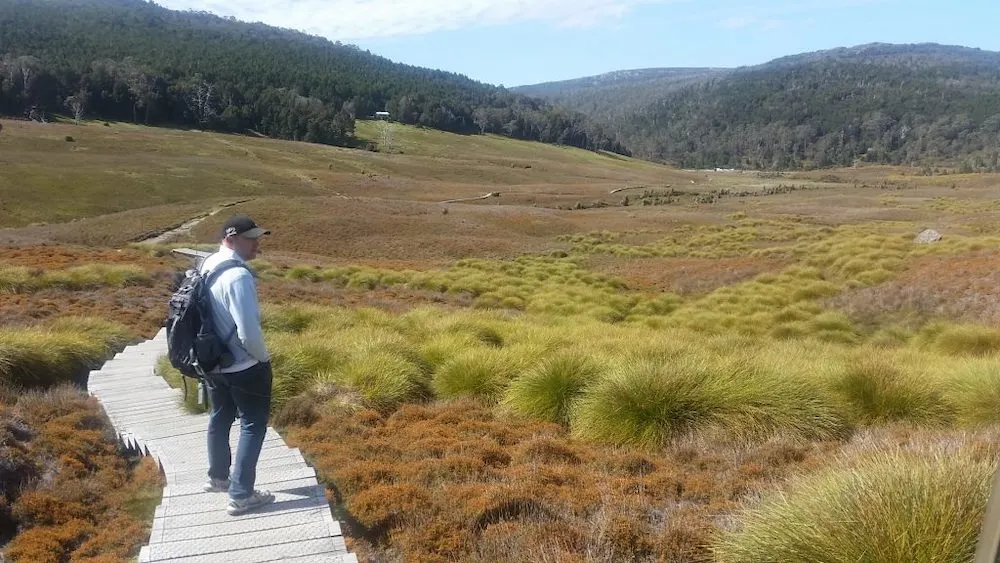 How can you afford to live this lifestyle?
There is no one thing we do to afford to live on the road. The main things we do is manage our money well and we live to a budget. We also work as we travel and have savings.
We are budget travellers which means as much as possible, we free camp, we cook our own meals and, for the most part, we enjoy free activities and attractions.
We are budget travellers which means as much as possible, we free camp.
That said, we do occasionally pay for a campsite, eat a meal out, or pay for an activity or tour because it makes sense to or it's something we really want to do.
We can't afford to do everything, but we make sure we can prioritise what we really want to do and see. This is how we manage our money and live to a budget.
The other ways we can afford to live this lifestyle is by working as we travel.
Some times we work for a few days, and other times it has been for months.
Regardless how long we work for, we save money for the next leg of our journey. 
We don't use our savings for travelling unless we have to, and the only time we have needed it is during the recent COVID-19 lock downs.
For us, our savings are there to make sure we always have the funds to keep travelling.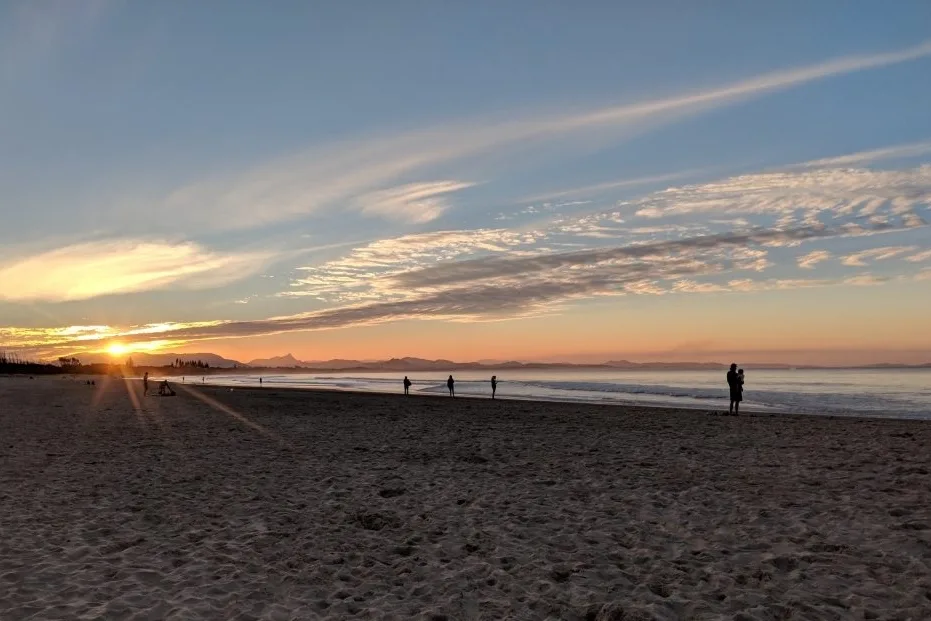 What's your favourite thing about living on the road?
My most favourite thing is that my time is my own and I have the freedom to use it however I wish.
I also love seeing new places and doing new things.
These days I like writing my blog, I am learning to paint and photography. I also enjoy hiking, kayaking and exploring new places. It is really easy find things to do.
What's your least favourite thing about living on the road?
I miss my kids, family and friends. 
Would you recommend others do things the way you have done it?
I would recommend anyone travel but do it your own way.
Out on the road you quickly come to see there are thousands of people travelling around Australia full-time and no two people or families are doing it the same. 
It is also important to remember or know that some days on the road are tedious and boring. You still have to clean, cook, do laundry and manage your money. There are days of long drives, extreme weather, rig break downs and when you have had enough of each other. 
But the worst days on the road are still far better than any day in the office!
It has done wonders for my mental health and I just love travelling full-time. 
More from Our Wayfaring Life
Money Matters
When I (Michelle) asked my fellow bloggers if they would be involved in this interview series, one of my main motivations was to find out exactly how different people are funding their travels around Australia.
Money was always the factor that initially prevented us from living this lifestyle, and it was definitely the factor that made travelling Australia full-time in a caravan, seem impossible.
When we were thinking of heading out, there weren't many people sharing the 'nuts and bolts' of financing their lives.
But now, more and more people are, thankfully, sharing the whole money side of things. Our Wayfaring Life is among them!
Emma has written some comprehensive posts about their budget, their costs, how they minimise their living expenses and more. 
Find the 'Money Matters' posts here.
Thank you Emma & Daryl (& Chika!) for sharing your story with us!
Follow Our Wayfaring Life
Facebook  @ourwayfaringlife.com.au 
Pinterest   ourwayfaringlife    
Instagram   @ourwayfaringlife  
Pin 'Budget Travel Around Australia with Our Wayfaring Life' to Pinterest