Caravanning and camping around Australia with All Around Oz | Interview Series
Melissa and Brenden have been travelling and camping around Australia for many years now, and they share their experiences and expertise generously.
Read on as we talk to Melissa and find out more about what motivates them to travel around Oz full-time, and what they're doing to fund their travels.
You can check out previous interviews here:
Living in a motorhome| Indefinite Leave
Worldschooling while travelling full-time | Cake and Eat it 3
Caravanning Australia Full-time | MY RIG Adventures
RVeeThereYet share their caravanning experience
Budget Travel Around Australia | Our Wayfaring Life
Melissa & Brenden – All Around Oz
What made you decide to hit the road full-time?
We did lots of shorter trips with our kids right from when they were babies until they were older teens. So I guess you could say that we caught the travel bug from all those trips. 
We have been together for almost 25 years and for most of that time Brenden has driven trucks which took him away from home a lot. So we decided that once the kids finished high school, we would start travelling full time. 
We really just wanted a simpler life, away from the hustle and bustle of living in a big city.
Before hitting the road full time in September 2019,  Brenden had a full knee replacement and some other corrective surgery which delayed our plans for 12 months.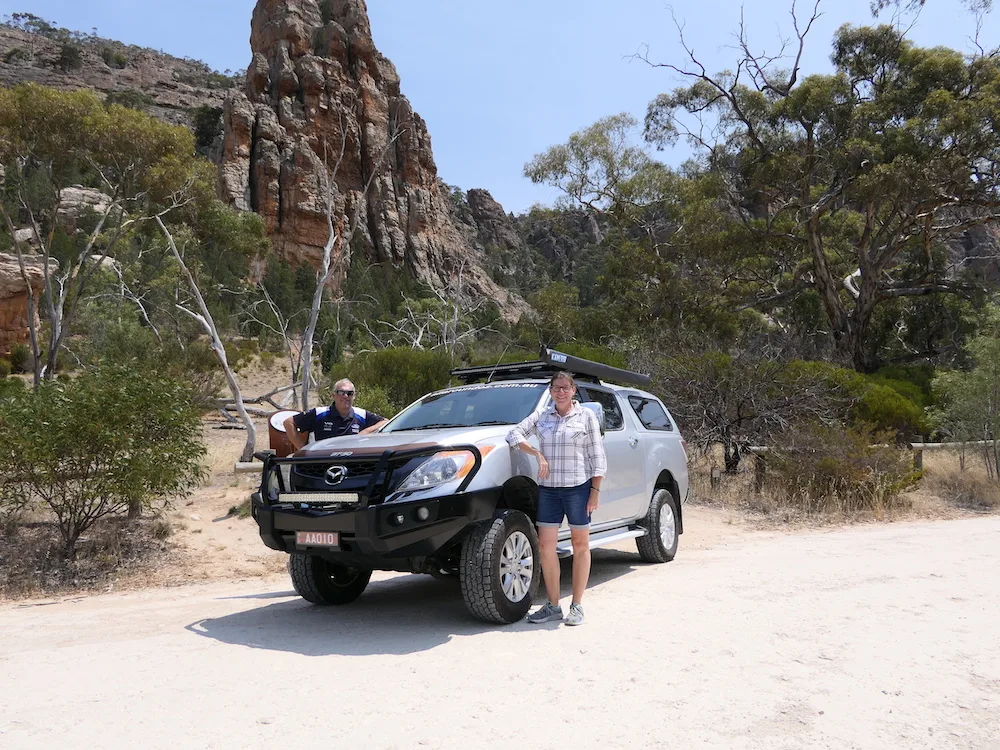 Who are you travelling with?
My husband Brenden. I know it's a cliche but we are soul mates and we just love what we do. 

What is your set-up?
We previously owned a soft floor camper trailer when the kids were younger. 
But we knew that we would struggle to set it up as we got older, so we had a NextGen Greyline built to our specifications. 
It is a full off-road and set up so that we can free-camp for extended periods of time. 
We absolutely love it.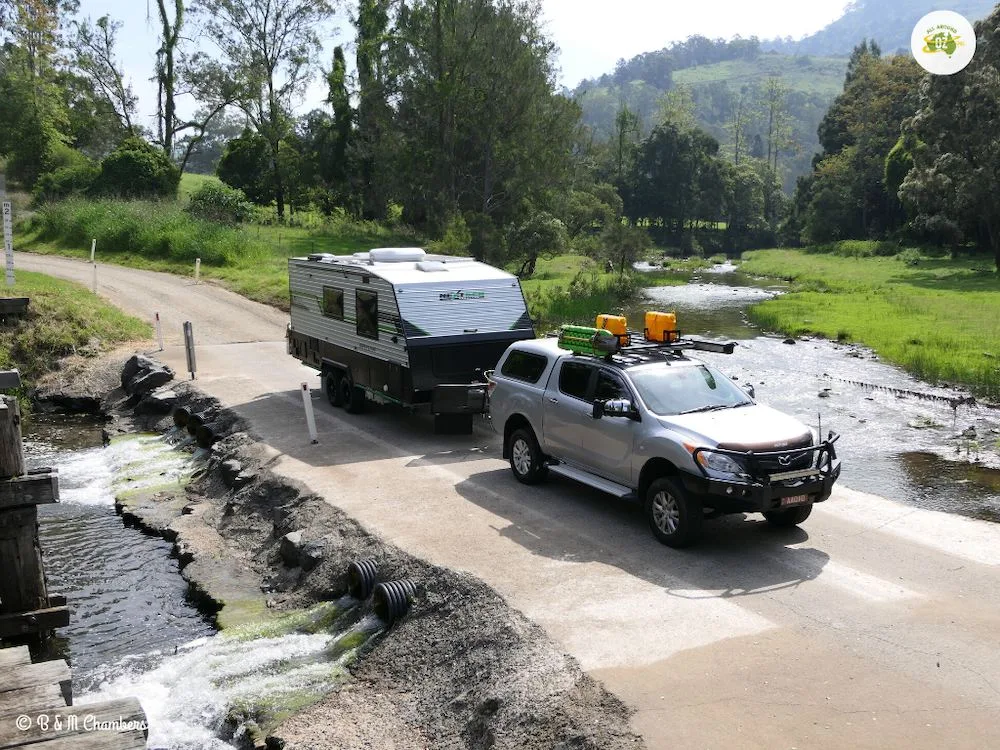 What did you do with all your belongings?
We sold or gave away everything that the kids didn't want or couldn't use. They kept things like kitchen stuff, towels and linen. 
Anything that we wanted to keep we put in a container on a family members farm. There would only be about 20 boxes all up and probably half of those are filled with kids stuff. 
We purposely hadn't bought any new furniture for a long while so there was nothing that we were going to miss.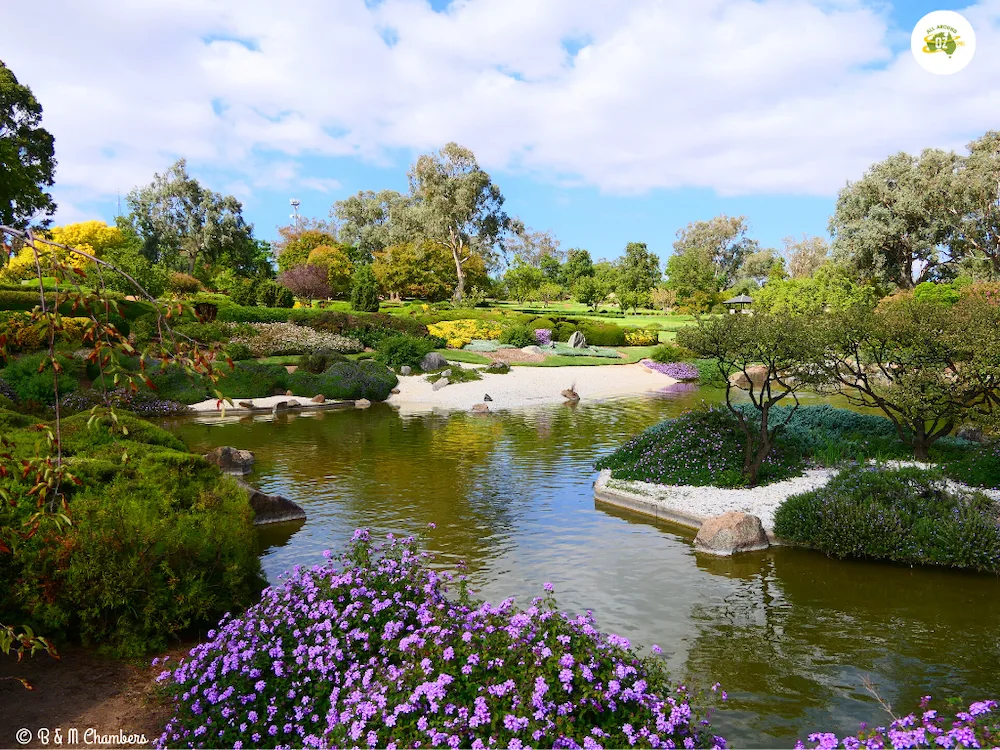 How can you afford to live this lifestyle?
Obviously we are not rich and still need to work. 
The biggest thing for us is that we own our car and caravan. We still own a townhouse but our kids rent that off us. The rent covers the mortgage repayments plus all expenses such as rates and electricity, but is still cheaper for them than if they were out in the rental market. Our first lot of work was Relief Management at a caravan park, then Brenden has worked a harvest season. 
During Covid we returned to what we know – Truck Driving and Woolworths which has enabled us to save a lot of money. 
We have also just signed up to do another harvest season and this time I will work as well. The rest of the time we live modestly. We don't eat out a lot, we cook most of our meals from scratch. 
We still splurge every now and again – we like a drink and also like to do touristy things that interest us. 
Our biggest expenses are fuel and food and if stopped for work, accommodation. 
We choose low-cost or free camps when we can to keep costs down as well.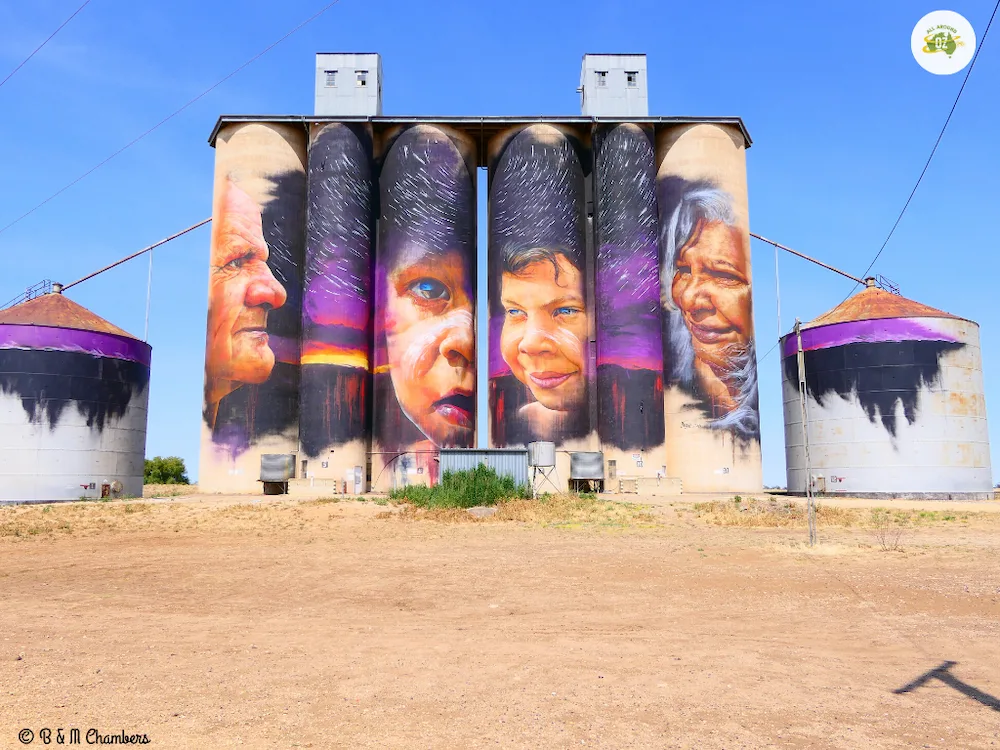 What's your favourite thing about living on the road?
It's just so easy! 
There are no pressures and no restrictions. If you want to sleep in, you can; if you want to spend a day exploring aimlessly, you can. 
Plus there is just so much to see and do nearly everywhere we go. 
We love getting off the main roads and exploring our smaller rural communities. 
You just never know what you will find.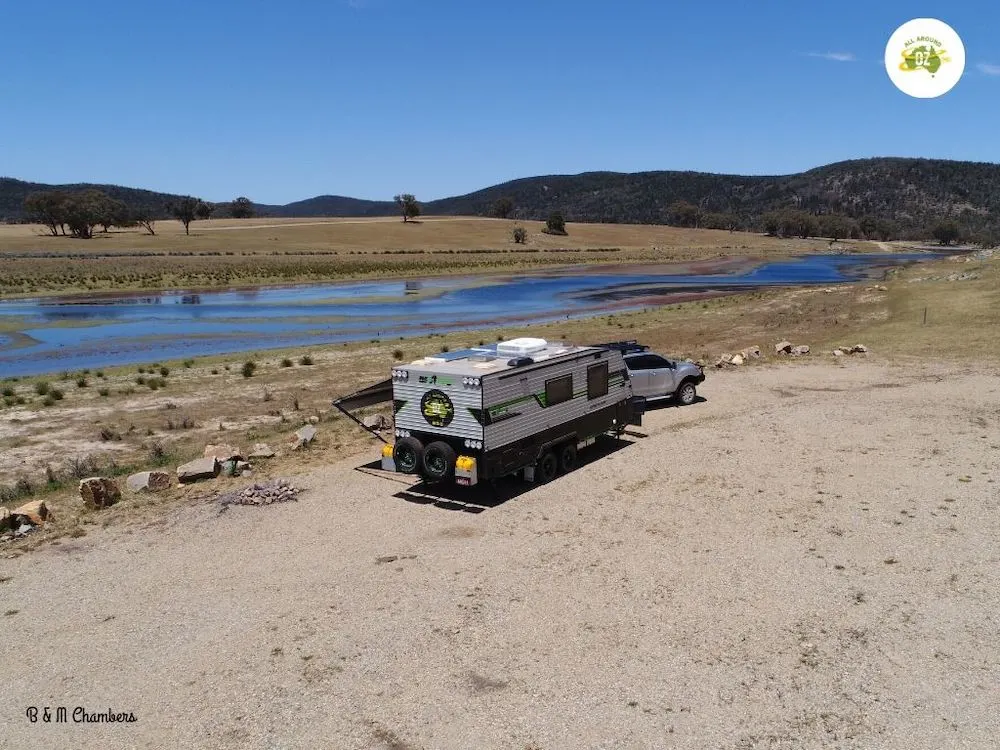 What's your least favourite thing about living on the road?
Missing our family and friends, but modern technology allows us to keep in touch so easily. We Facetime a lot. We even watched the kids open their Christmas presents from 2,000 kilometres away. 
Would you recommend others do things the way you have done it?
Yes, absolutely! 
We did put a lot of planning and research into getting everything set up right for us. But knowing what type of travel we wanted to do and for how long really helped us to get our setup right. 
Because we waited until our kids finished high school, we had plenty of time to choose a set-up that was going to work. 
My biggest piece of advice for everyone would be not to buy the first van you look at, unless you have really done your homework first. 
Thank you Melissa & Brenden for sharing your story with us!
More from All Around Oz
You'll see from their AllAroundOz.com.au website that Melissa and Brenden have lots of caravanning tips, camping tips and product advice to share. 
Planning a Lap of Australia Facebook Group
Brenden and Melissa have created a Facebook group where anyone that's planning a lap of Australia, can join and get lots of helpful advice and encouragement from others who are also planning their trip, and those that have already done lots of travel around Australia.
They keep on top of moderating this group (no small feat!) and ensure it is full of engagement and advice. Check out the Facebook group here:  Planning A Lap of Australia – Hints and Tips  
Drone Services
Brenden is a drone pilot, he is a CASA Certified RPA Operator (Remotely Piloted Aircraft) and holds a current Operators Certificate (ReOC).
It's not unusual to fly a drone, but Brenden's qualifications allow him to operate independently on a commercial basis, and employ persons who hold a Controllers Certificate.
They provide aerial photography and videography services, as well as 'teach-you-to-fly-a-drone' services.
You can find out all about their drone services here.
And here's all the details for following along with All Around Oz
Blog:  AllAroundOz.com.au 
Facebook: All Around Oz 
Facebook Group:   Planning A Lap of Australia – Hints and Tips  
Instagram: @allaroundoz 
You Tube:  All Around Oz  
Pin 'Caravanning and camping around Australia with All Around Oz' to Pinterest