Retro Caravans Gold Coast
Retro Caravans Renovations are a Gold Coast based caravan renovation and repair business. 
I love how they describe themselves on their website, so I'll just let them do that here:
"Our aim is not just to renovate a caravan, but to create a talking point that allows you to reconnect with the people around you, experience the outdoors, connect with family and friends, share stories and create memories that will last a lifetime.
We maintain the unique retro style of each vintage van we renovate whilst incorporating a designer coastal influence so you can experience the outdoors whilst still adding a touch of luxury to your camping adventures."
We're featuring just one of their renovations; this is 'Bertha', a 16ft Millard caravan from the 1970's. 
With a double bed at one end, and a convertible lounge/bunks at the other end, and she's been renovated in a vintage boho style.
We've got some before and after comparisons so you can really see the transformation that took place.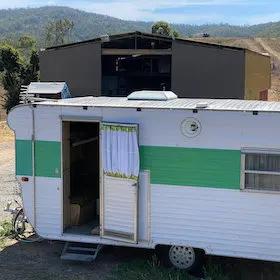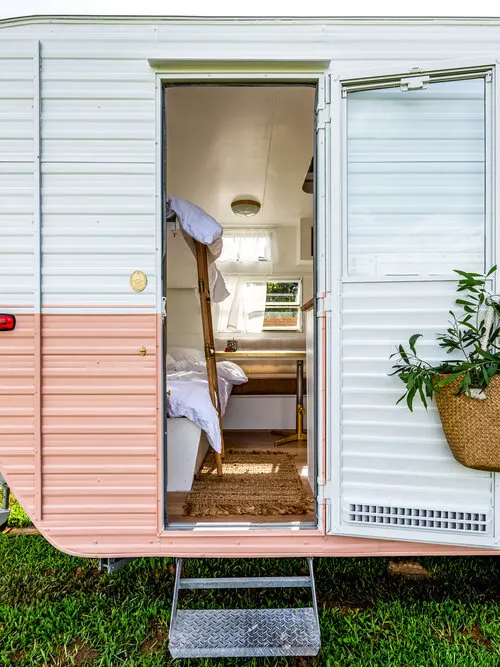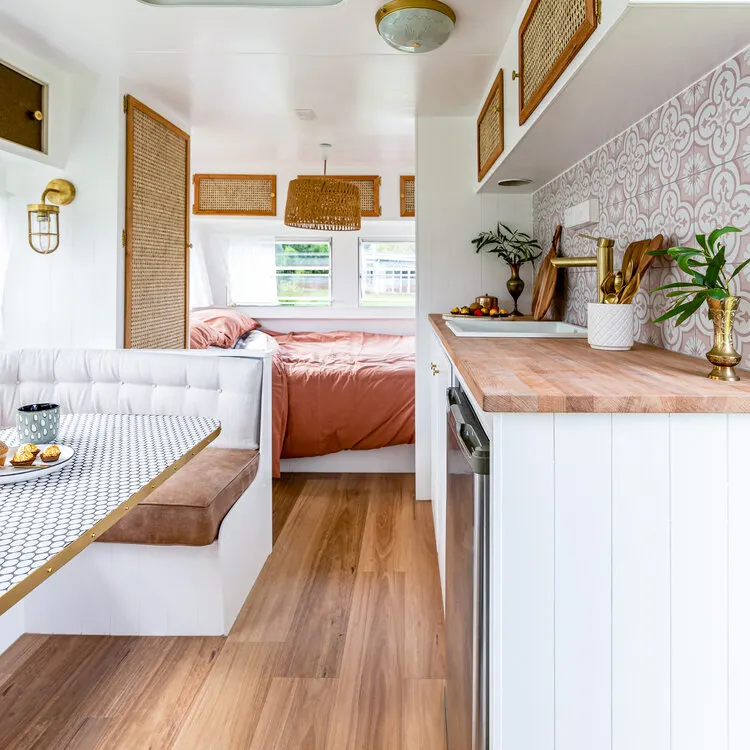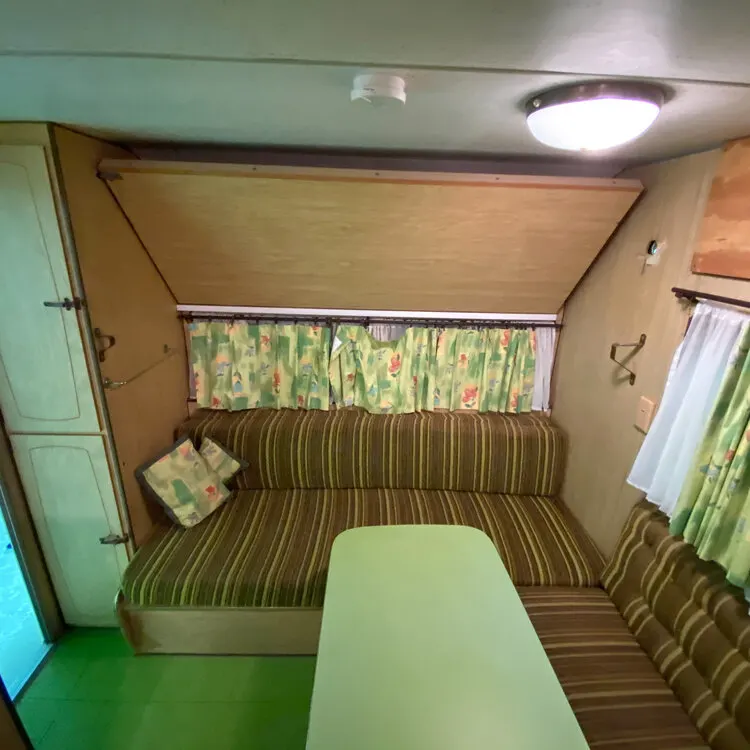 You can see from these pictures that using a combination of Tasmanian Oak, rattan and spotted gum combined with a crisp white interior and clay accents, they've created a coastal, boho feel.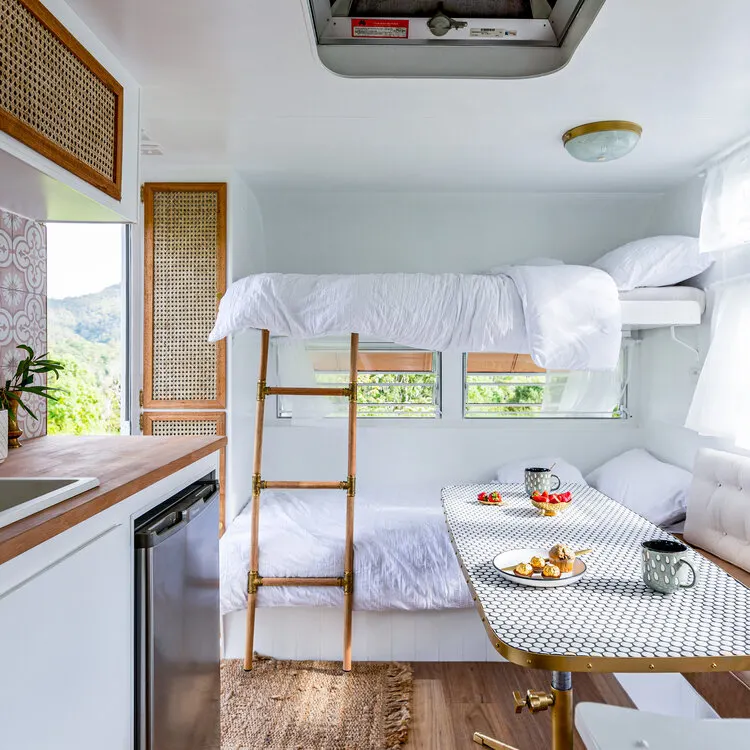 Those cute rattan cabinets, the oak and brass ladder and the dusty pink tiled back splash adds a feminine touch to the interior renovation. 
To retain the vintage vibe, they've used brass fixtures and fittings throughout combined with penny rounds on the dining table.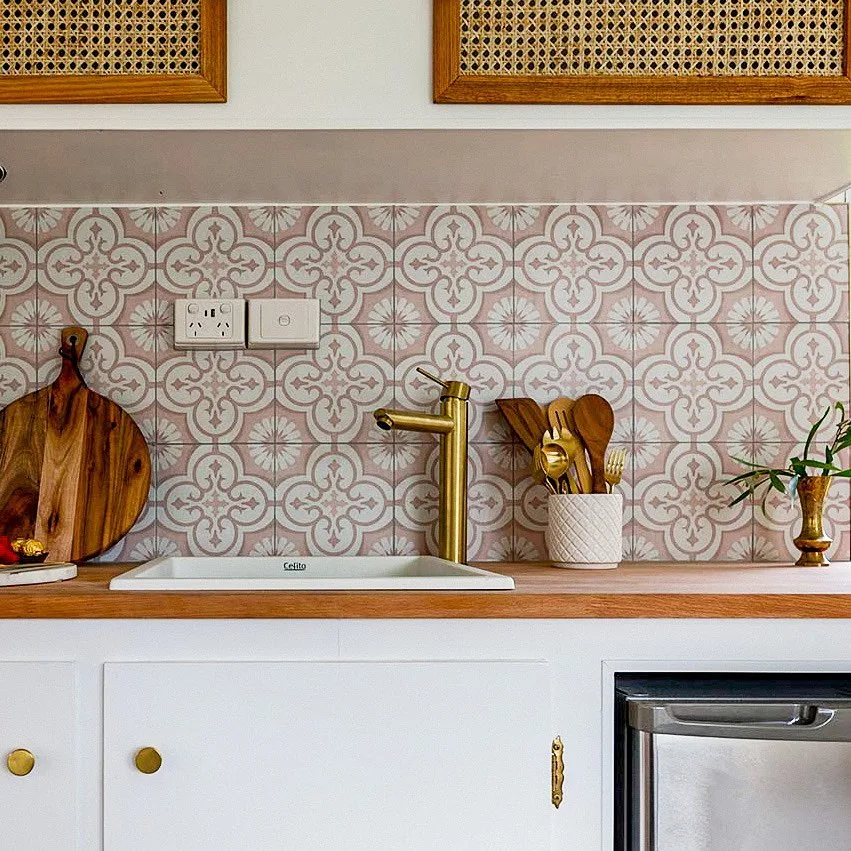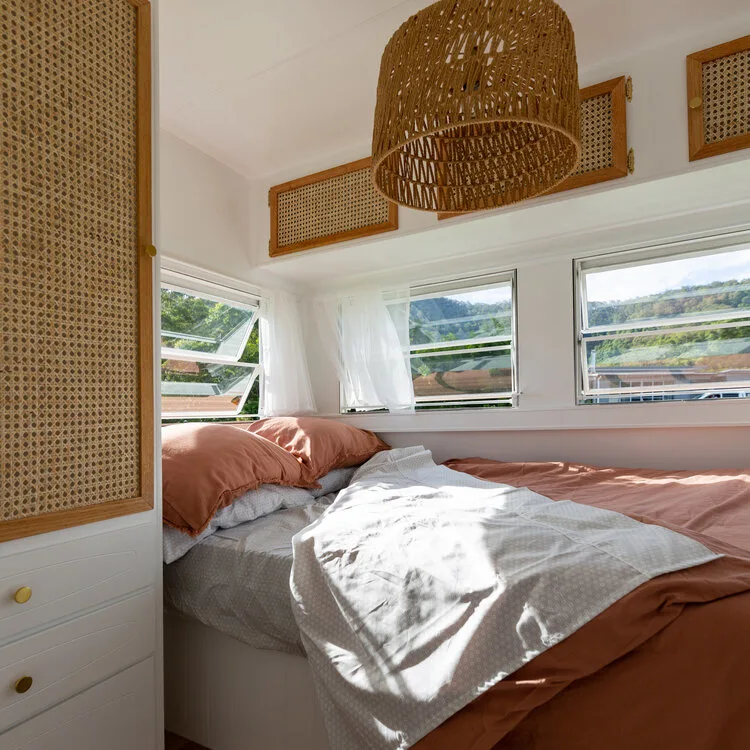 Do you love the retro style of Bertha?
If you want to recreate some of her amazing features yourself, Retro Caravan Renovations have a shop on their website where you can buy some of the same materials.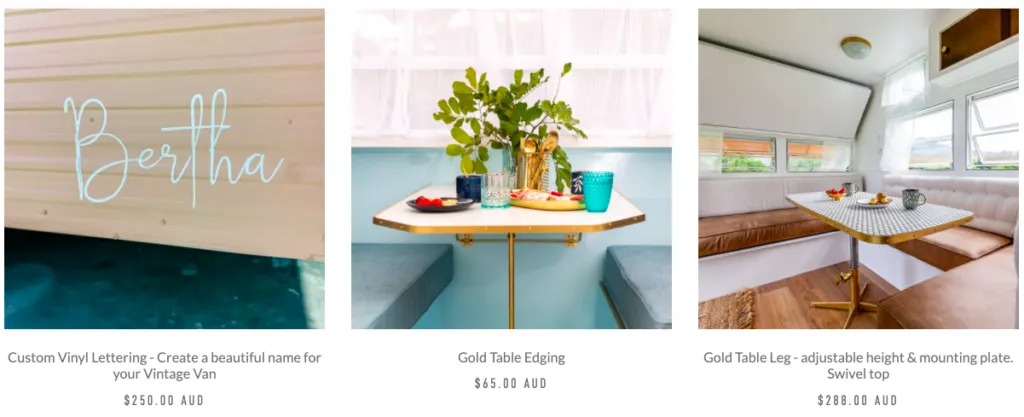 And if you loved Bertha, then you're gonna want to check out the other renovations by this team.
Follow them at www.retrocaravanrenovations.com or over on Instagram
Love looking at vintage caravan renovations? We've got more for you!