Renovating a caravan and adding a bathroom, with @journey__home
I think it's pretty clear, that I LOVE looking at renovated caravans, especially vintage caravans.
It's amazing to see how these tired, old and well-used caravans are transformed into little havens of rest, with pleasing decor and practical improvements.
But one aspect that is glaringly lacking here in Australia, are bathrooms.
None of the older caravans have them.
After living in our caravan for almost 2 years, not having a bathroom was the BIGGEST downfall of our caravan.
So when I saw this caravan renovation that added a bathroom, I knew I had to see more.
---
More caravan renovations
---
Introducing Belle
Belle is a 16 ft 1978 Viscount that is now the travelling holiday home of Steph, Matt and their two kiddos.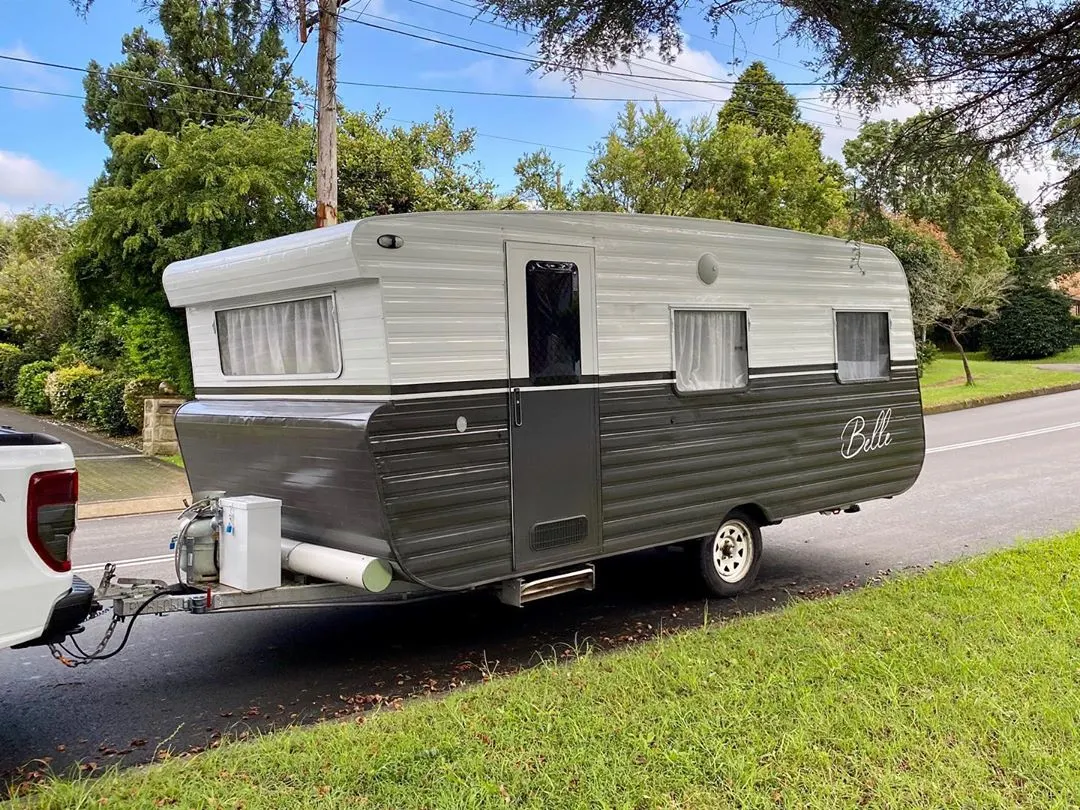 But let's start with some 'before and afters' to have your jaws dropping…
Renovating a caravan | Before & After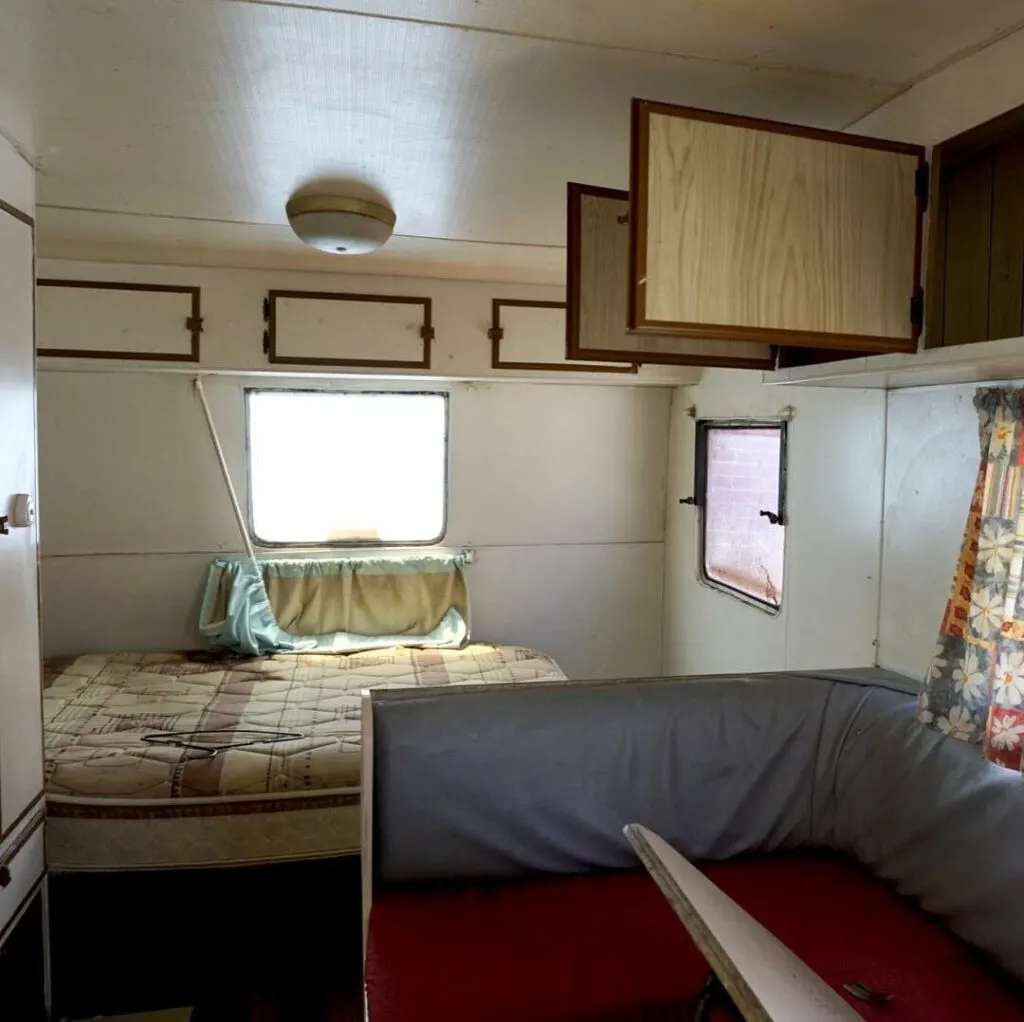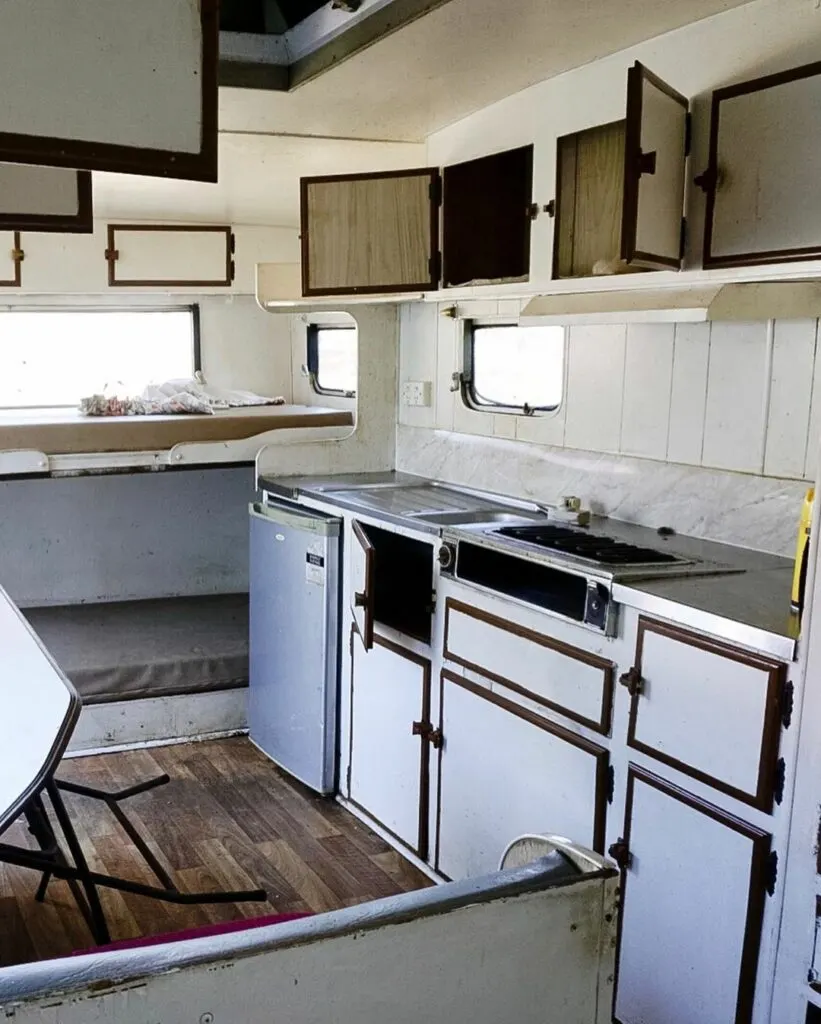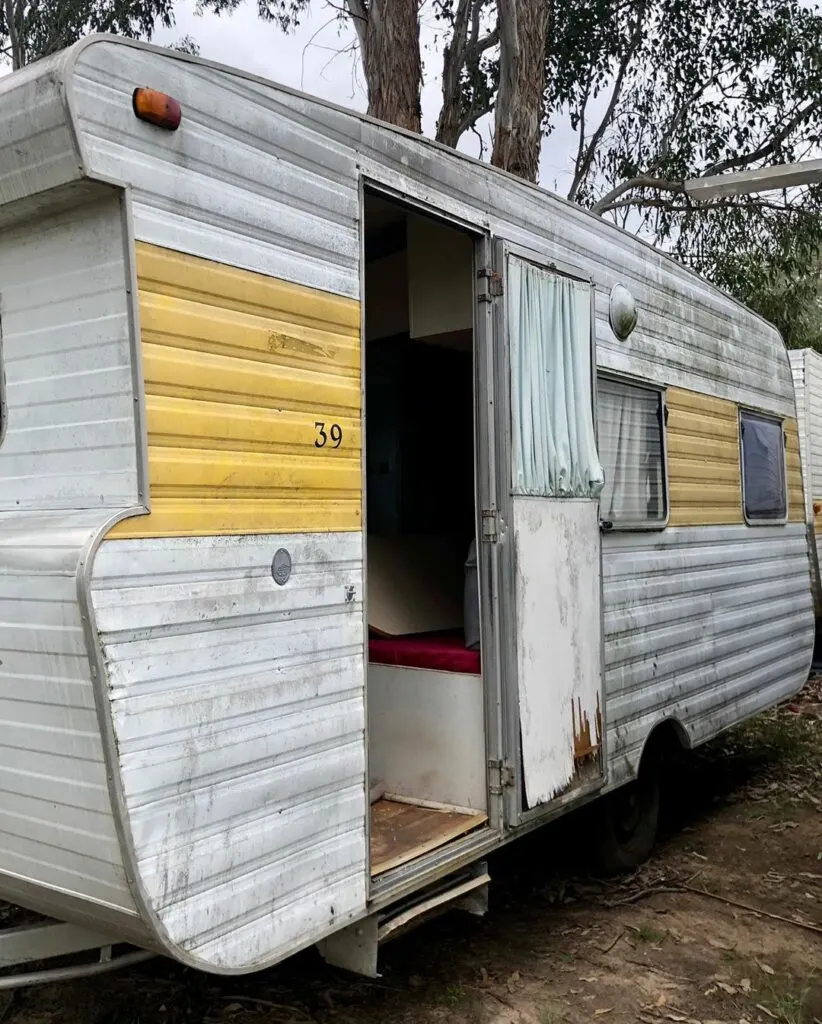 Short video walkthrough of the before and after
More interior photos…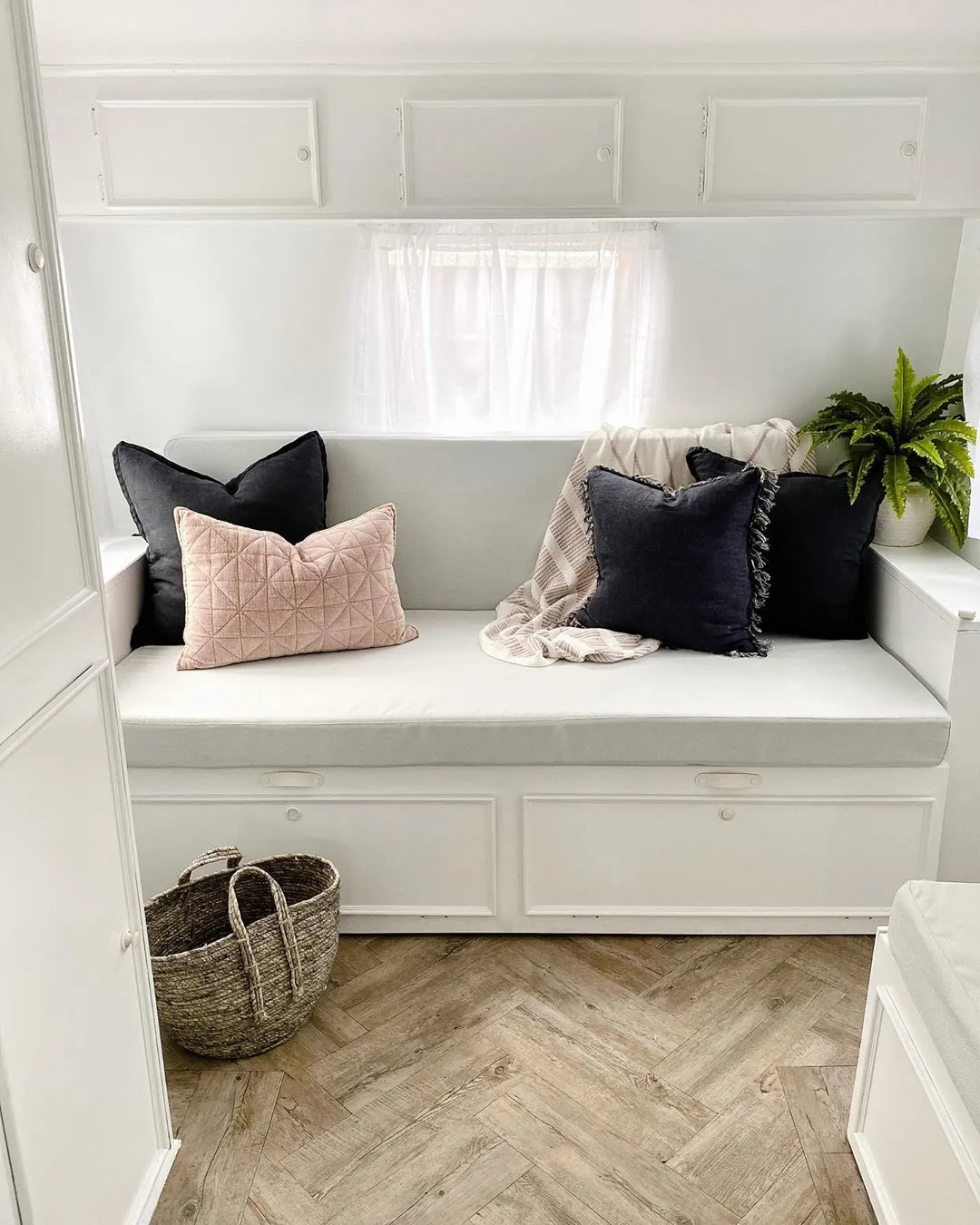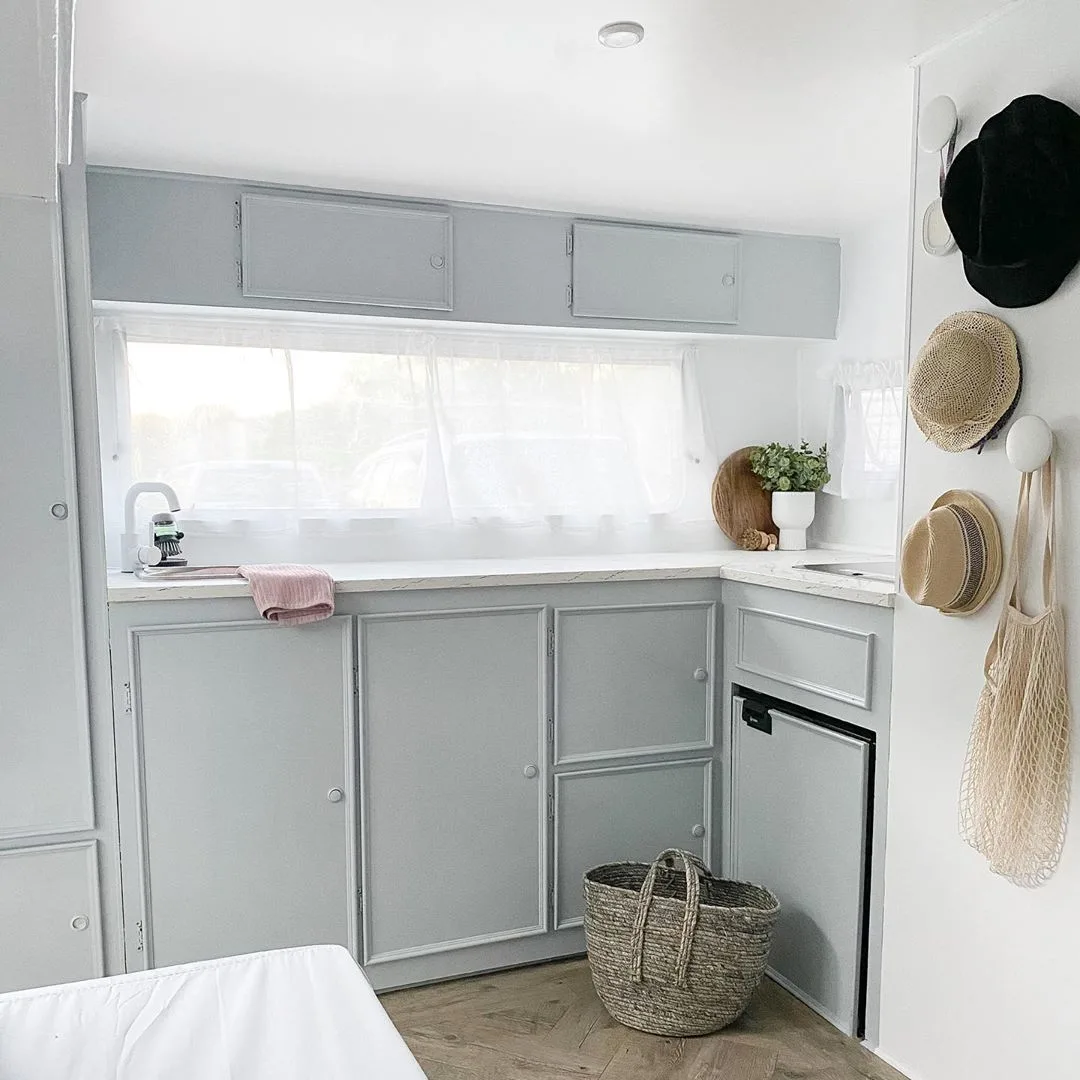 And here's that amazing bathroom addition, which includes a toilet and shower in a wet bath.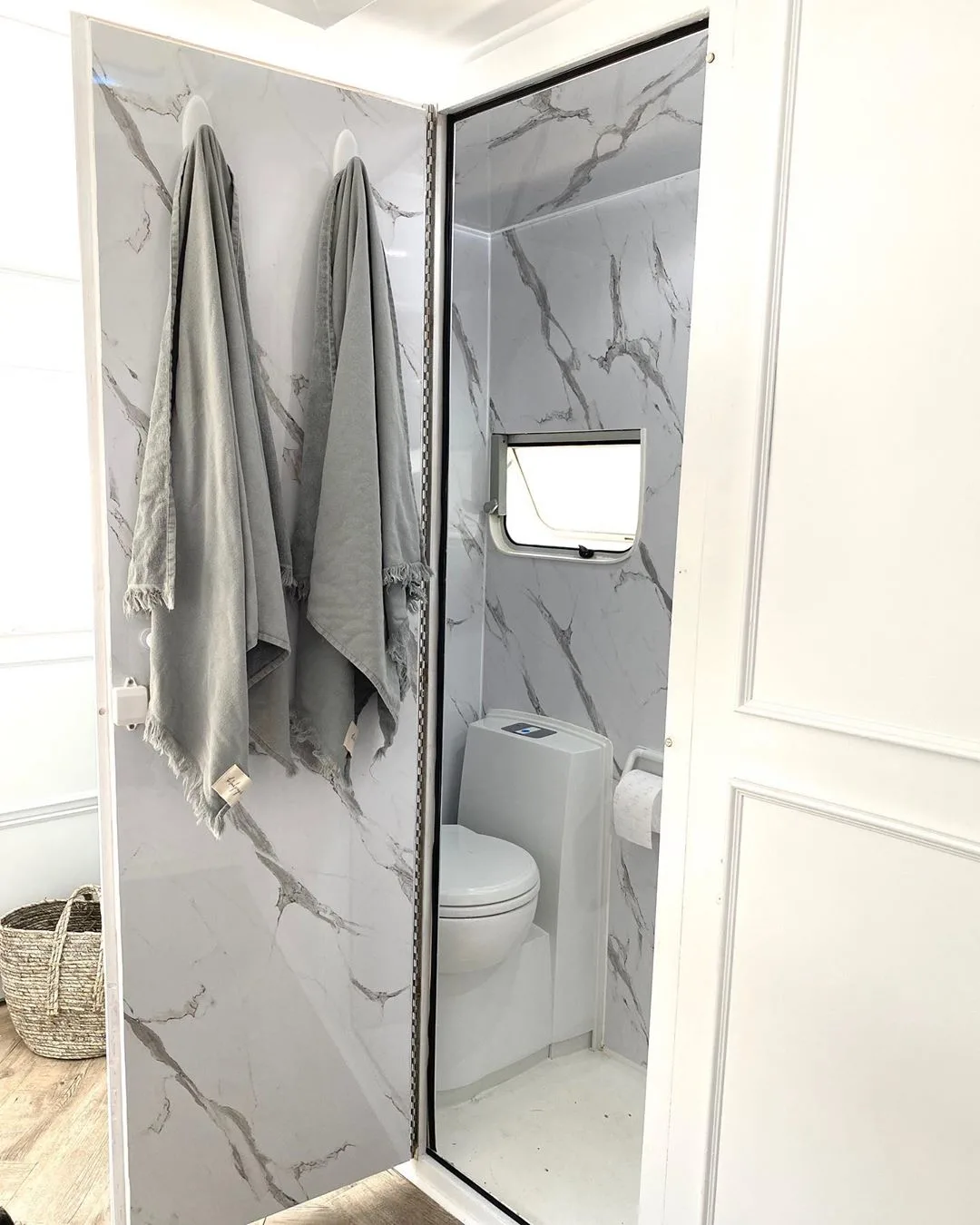 Questions about renovating a caravan
I asked Steph more about their renovation process and here's what she said.
How long did it take to renovate Belle?
Our caravan reno took a lot longer than we thought it would…I think this is the case for every caravan renovation!?
Ours took 16 months to complete.
How much did the renovation cost?
We purchased the van for $3k. She was so stinky inside and in pretty poor shape but had a solid chassis. 
We designed the van for us and plan to have her long term so we allowed a decent budget to ensure we could have all the bells (excuse the pun!) and whistles included. 
When you consider the time in labour it takes to renovate an old van, I really don't see how people can 'flip' them for profit..but well done to anyone who does!
What was the most challenging part of the renovation?
Cutting to size and installing the new 3mm ply walls
What do you think made the most difference (in terms of looks/decor)?
The vinyl plank flooring laid in a herringbone pattern!
Did you always know that you wanted to add a bathroom, and are you glad you've done it?
Yes, we always knew we wanted a bathroom in the van and so glad we did it! 
So much so, that we were happy to sacrifice bunk beds in order to fit it in. We have very young kids so it has made the night time routine and early morning toilet needs so much easier. 
Plus it's something unique that you rarely see in renovated vans! 
Was it difficult to add the plumbing etc for the bathroom, and do you think the 'average' renovator could do it?
Matt is a qualified plumber so we lucked out there, however with a bit of research and advice a very enthusiastic DIYer could succeed! 
Thanks so much Steph and Matt, for sharing your renovation with us.
You can see more of the beautiful Belle over on their Instagram @journey__home  where they share lots of videos in their feed, and heaps more tips in their Insta stories. Go and check them out!
Pin 'Renovating a caravan & adding a bathroom' to Pinterest.