See this amazing renovated Viscount Supreme vintage caravan
Do you love the charm and style of vintage caravans, and are you considering renovating your own one day?
Belle was; she's a mum on a mission to raise wild and kind children, to travel with them and teach them about the world; all the while reigniting her and her husbands own wanderlust.
And after seeing other renovated vans she was considering finding an old caravan and doing it up herself so they could take family holidays together. The type she remembered as a child.
The deal was sealed when they borrowed her dad's caravan and took the kids away on a holiday. Once the van was set up… magic ensued.
Belle and her husband relaxed for the first time, in what felt like years. And they started to remember the feeling of freedom that travel can give you.
Both of them love to travel and they realised they needed to do this for their family.
While others cautioned Belle against renovating an old caravan saying it would never happen, that she didn't know what she was doing or that it was risky; she went ahead with it anyway, but just did it quietly and enlisted the help of Retro Caravan Renovations.
And so The Duchess entered their lives.
The Duchess is a 19ft 1974 Viscount Supreme and she's been beautifully renovated in a Hamptons Beach chic style.
Let's see some before and afters…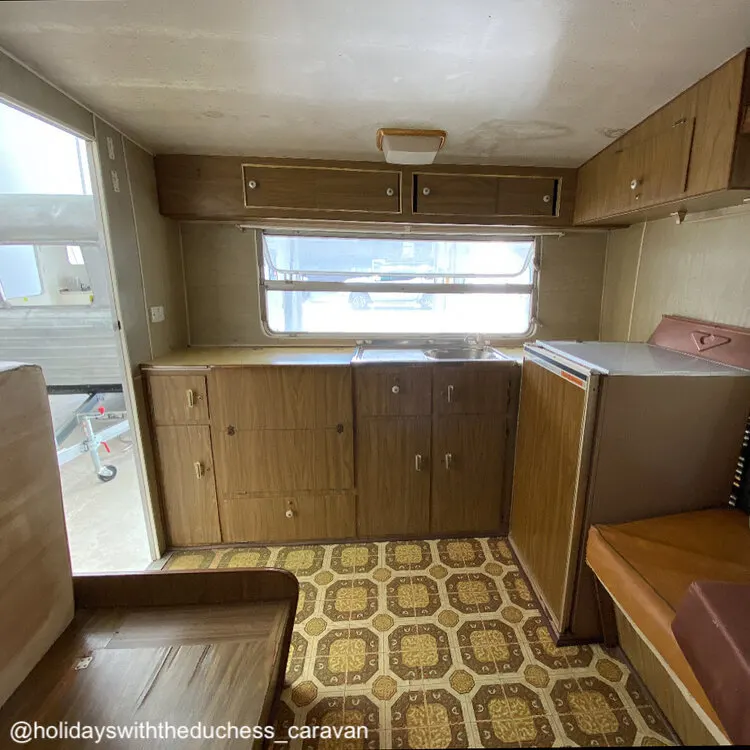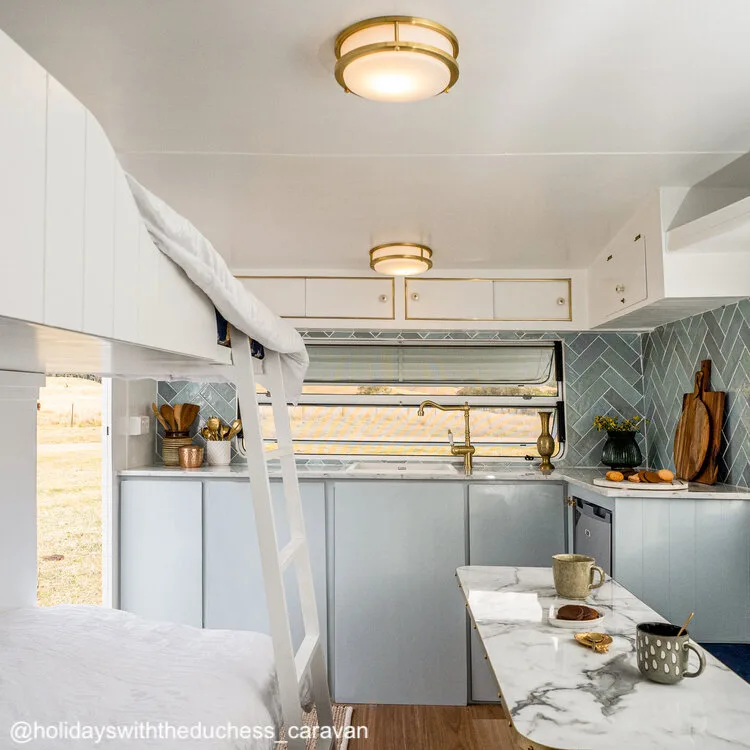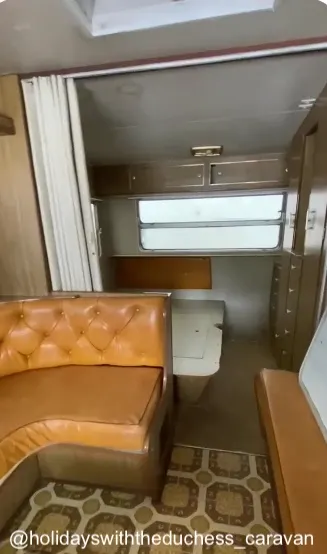 When choosing The Duchess, Belle wanted to make sure they had a van that would suit their family at least until their boys were young teens.
The boys love the bunks, and the dining area converts into another bed if they need it.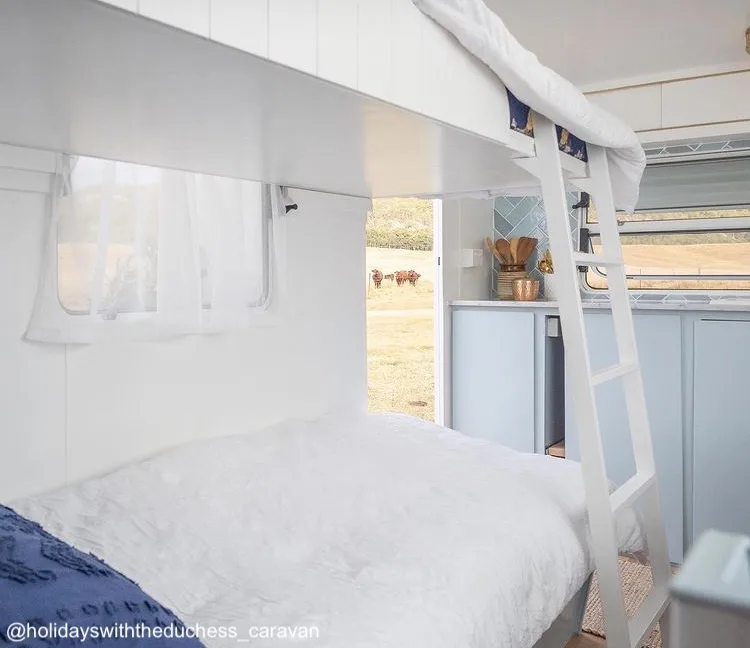 With every holiday they take, they find something else to tweak and that's one of the secret joys of a vintage caravan. It's constantly evolving as your living/holiday needs evolve and children grow.
One of their favourite additions has been the air conditioner. It provides comfort to cool everyone down in summer and keep them all warm in winter. This means everyone sleeps well after big days in the van.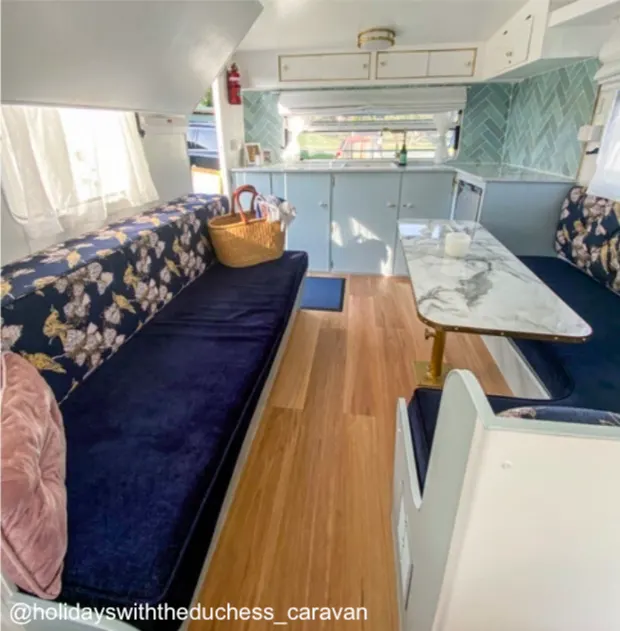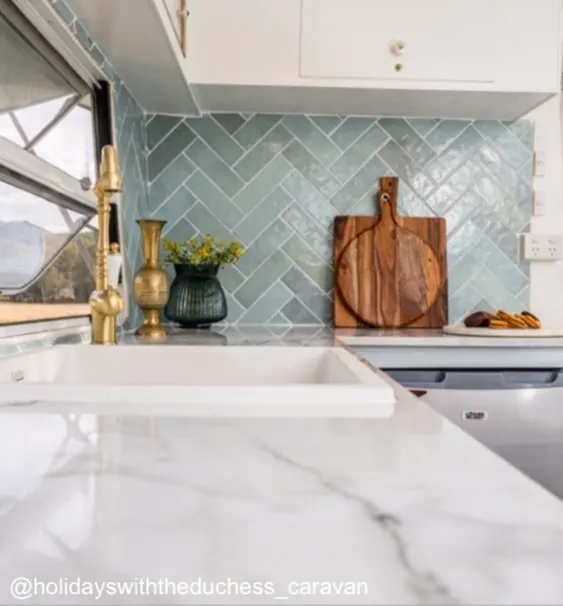 Do you love style of The Duchess?
Well, Belle has made her available for hire on Camplify. She's based on the Gold Coast and you can see all the details here.
https://www.camplify.com.au/rv/caravan-rental-gold-coast-qld-holidays-with-the-duchess/21325
Or you can follow along on all their adventures on Instagram: