I'm gonna presume that you're a bit like me (I mean, you ARE on my site) and that you love reading about others who have been, or more excitingly, are currently on, their own big Aussie lap journey.
When I first start researching for this trip, I was dismayed at how few blogs there were of people who had prepped for this journey and could share their knowledge. There were lots of sites that could tell me about doing this road, or seeing this landmark, but I needed something that would tell me what I need to do and prepare for, in order to get there. I have spent hours and hours on the internet piecing together all the things I
think
we need for this journey.
So rather than you having to go on The Great Hunt like I did, I've put them all together in one post.
Of course there are a lot of blogs, facebook and instagrams out there that have started off with a hiss and roar… but then people get too busy living and enjoying their trip to be bothered updating for the rest of us sitting behind our screens hanging on to every word and picture they post!
So the below list only includes those sites that either continued to document their journey, or had a heap of valuable information on there (even if they've now stopped posting.) I hope you enjoy these as much as I do!
Free Tip: Don't start looking at this at the end of the day. Before you know it, it will be 2am and tomorrow you'll be trying to function with your eyes hanging out your head. Go to bed, and have a look at all these fascinating sites in the weekend. Trust me.
Note: I will try and update this post as blogs change and new ones emerge. If you have any blogs, facebook pages or instagram accounts that you think should be added, please give us a holler in the comments section at the bottom of this page.
Another note:  This list only includes blogs, we've got a whole other section called Resources where you can find all the websites we turned to for specific information. 
Blogs
In alphabetical order…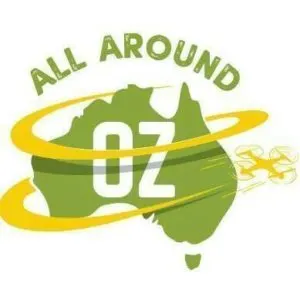 All around Oz Melissa and Brenden are All Around OZ and their blog covers everything from caravanning, camping and travelling. They share lots of destination and planning tips and plan to go full-time in 2019. You can follow their travels, like the Sun Relay they did earlier in 2019, and they also have a drone business where they can teach you how to fly yours.
BenAndMichelle – Doh!!
We're 'in-between' at the moment… don't have a caravan currently and trying to decide between another caravan or converting a camper van. In the meantime, we're flitting between AirBnBs up and down the NSW coast.
And we've been included in the Top 10 Australian RV Blogs on Feedspot too. Yay!
The Cake and Eat It 3 family travel around Australia in their motorhome and share lots of tips on budgeting, destinations, planning and so much more. They're big on road trips and have done plenty of them overseas as well, so they're pros at this! 🙂
Caravan and Camping Australia is run by Marty Ledwich who used to have RVeeThereYet, and you may have seen one of his many articles over on places like RVDaily, GoRV, Unsealed4x4 and more. He's a prolific writer with a wealth of knowledge which he shares on this blog.
There is loads of info on there, so go check it out.

Coasting Australia are another great resource for when you're planning your trip around Australia. They have tips on planning your trips, deciding on the right vehicle, budgeting, funding and so much more! This family travel in a bus, so it's great to see a different perspective too (i.e. not in a caravan).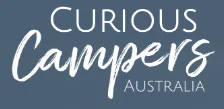 Curious Campers Australia are story tellers first and foremost. And it's with their stories that they hope to inspire you to see more of this wonderful country of ours. Check out their magazine subscription (it's free) where they share lots of stories in a great magazine format. It's a nice way to read after seeing so many blogs.
Expedition Australia – Without a doubt, this is one of the most comprehensive websites for those wanting to head off on their own adventures around Australia. Steve and Jen spent 16 months doing their Big Lap and have written all about their preparation and journey. Most significantly though, they videoed the whole trip for a documentary they have produced, and it's an awesome watch!
For those of you wanting needing to feed the desire to get out on the road, this series will have you saving like crazy and itching to get moving. You can now download the series (no having to wait for the DVD to arrive in the mail) and watch it straight away. I highly recommend this series.
Definitely check out Expedition Australia if you need some guidance for planning or inspiration for the journey!
June 2019 Update: Steve has taken more outback journeys and took the camera(s) for these as well. Check out Expedition Australia for their latest adventure.

Kevin and Adele from Indefinite Leave travel around Australia in their motorhome. You'll find their blog is chocka block full of posts, with everything from budgets and planning tips, HEAPS of campground and destination reviews, and they've written a couple of comprehensive books on planning your own trip, as well as interviews with others that are already on the road. Oh, and then there's all the videos for you to watch. So. Much. Info!! You've gonna LOVE it!
Love Family Life Travel are a couple and their young daughter, travelling Australia and creating wonderful family memories. See their General Tips tab for advice on travelling with a young child and destination tips on the blog.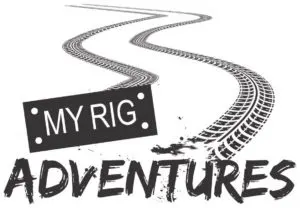 My Rig Adventures have loads of posts with info on camp sites, attractions, destinations, hints and tips and travel resources. They've also put together some great resources on budgets, expense trackers and packing lists that you should check out.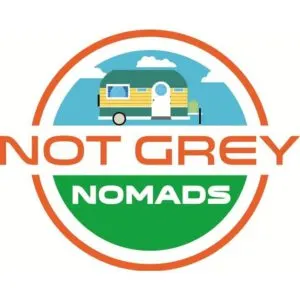 Frannie and Crispy are Not Grey Nomads (much like us) and they're not travelling with a family (again, like us) and that may be one of the reasons why I love their website so much! When you find people who are similar to you, maybe it's similar circumstances, or values, or dreams, you can learn so much by seeing how they do it.
So check out their website for all their helpful tips.

Outback Crossing – this is a very unassuming site. While the author(s) of this site remain anonymous, and I can't tell if the articles are recent or not, there is loads of helpful information on here. And I mean LOADS. I haven't gone through this whole site yet, but I get the feeling this might be my go-to site for quite a lot of help.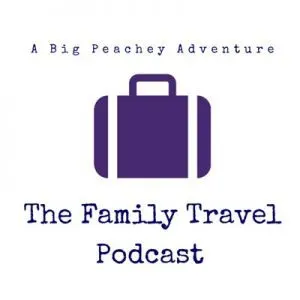 The Family Travel Podcast by A Big Peachey Adventure is a great way to learn from other families who have set out on a trip around Australia before you. Michael and Natalie interview some great guests and also share stories of their own. If you prefer listening to your content, you don't want to miss this podcast.
They've also go loads of really helpful posts on their website. Go and check them out.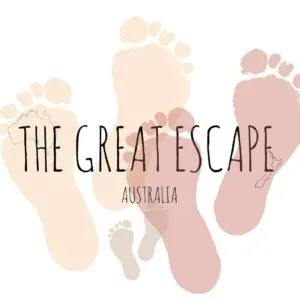 The Great Escape Australia – Nathan & Renee and their young son, Ryan set off on their journey around Australia in January 2016 and saw so much of Australia in the 3 years they were on the road. I started following them on facebook as Renee gave such informative and helpful posts on facebook. They've now headed off to New Zealand, added a little girl to the family and are now travelling around NZ in a caravan.
However… all of that extremely helpful Australia info is still up on their website, and still totally relevant.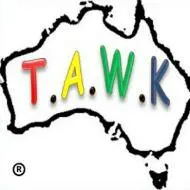 Travelling Australia with Kids – Obviously this site is geared more towards the families, but it doesn't matter whether you're travelling solo, as a couple, a couple of friends or as a family, you still need the same stuff! This site offers the extra help for families on things like homeschooling, and keeping your kids entertained.

Trekking Down Under are a young family of five who are currently travelling Australia full-time in an 18ft caravan. They've got lots of tips, but the stand out is their Outback Traveller Magazine, a free digital magazine that has lots of great articles and features other families who are also getting out and seeing the great outback.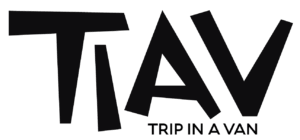 Trip In A Van – The Trip In A Van family are hugely popular in this space! They started off with a self-funded year around Australia (with their 3 kids, the youngest still a baby), they have kept going for a couple more years and turned their blog/brand/trip into a business.
Sure, they're popular on social media (Facebook & Instagram), but it's on their website that you'll find HEAPS of really useful, helpful and interesting information. Go and check them out now, cos they're awesome.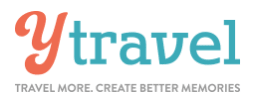 Y Travel Blog – Craig and Caz are well established travel bloggers who have travelled all over the world. They set off on a trip around Australia with their two young daughters for over 12 months. While they've now moved on to different travel (a huge trip around the USA!) their blog still has all the posts from their Australian road trip with lots of tips and helpful information… you may just need to hunt for it a little bit.
Social Media
All of the above blogs have social media profiles as well, which you'll be able to follow from their websites. Go and check them out and see which accounts excite and inspire you!
Facebook Groups
Below are the groups on facebook that I have found to be really helpful to us.
Big Aussie Lappers  is a facebook group started by Caravanning With Kids and it's going gang busters! There are lots of people in the group and it seems that they are made up of both experienced lappers and fumbling newbies. There are a lot of great questions (and answers) in the group and it's certainly a place to go to be part of a community of like minded people.
Planning a Lap of Australia – Hints and Tips is a facebook group run by Brenden & Melissa from All Around Oz. As with the Big Aussie Lappers group above, this is a great group of like-minded people who just want to get out on the road and would like a place to ask for help, as well as to share their own experiences.
As you would already know, there are lots and lots of other facebook pages out there, but for this list I really wanted to focus on those blogs and facebook accounts that help you in the planning stages of your trip. And these are the ones that I have found to be the best.
Do you have any other Big Aussie Lap sites that you can recommend for us all?