To buy an RV or opt for caravan/motorhome hire in Australia?
As you're planning your road trip around Australia, the item you will need to check off, is finding the best vehicle for you; whether it be a car and caravan, a motorhome, or a campervan.
If you're an Australian, you'll probably buy. 
But if you're from overseas, you need to decide whether to buy an RV, or rent one. 
There are two main factors which will determine the option that will suit you best:
1. How long are you planning to take for your road trip around Australia?
How long are you coming for? If it's only a couple of weeks, then it certainly doesn't make sense to go through all the hassle of buying a vehicle.
If you're planning on staying for a couple of months? Well then it starts to make more sense financially, if you buy a vehicle.
2. Are you planning to go off-road?
If it's a 4WD drive adventure that you want, purchasing your own vehicle may be the best option.
Renting an RV to take off road will be a lot more difficult than if you're planning to stick to sealed roads.
Some of the best views and campsites can be found down the dusty dirt roads, if you're looking to escape the crowds and explore the raw (and often harsh) Aussie outback, then you may want to leave the sealed roads.

Having said that… you can travel all the way around Australia without leaving the seal. Just keep this in mind when you're deciding whether you're going to rent or buy.
Some links in this post are affiliate links, meaning I get a commission if you decide to make a purchase through my links, at no cost to you. Please see our affiliate disclosure for more information.
Rent a motorhome in Australia
If your Australian road trip is a couple of months or less, then renting a vehicle will probably be your best option.
You can rent a motorhome or a campervan from one of the many large RV rental companies here in Australia.
Some of the big companies are:
Motorhomes & Campervans
Motorhome hire  comparison sites
You may find it easier to use a website that aggregates all the RV hire companies into one search engine and booking system. Such as:
www.discovery-campervans.com.au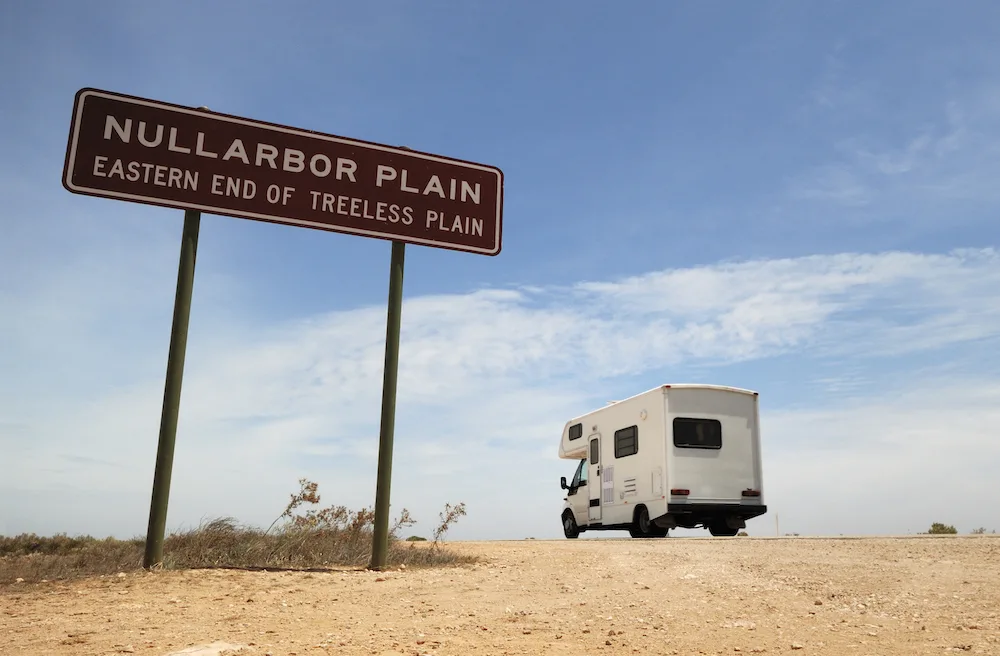 RV Share Companies
Factors to consider with caravan or motorhome hiring
Insurance – particularly for off-road
If you're going to go off the sealed highway (at all!) then make sure you get the right vehicle and insurance package to go with it.
It will cost you more, but if anything happens while you're on the unsealed road you could be up for a hefty insurance excess … and that's if you're lucky enough to still be covered.
One-way rentals
You would need to fly into a main city and pick up your vehicle there. Main cities include: Sydney, Melbourne, Perth, Brisbane, Cairns, Adelaide, Darwin or Hobart. 
But if you're planning on doing a one-way rental, for example flying in to Perth, driving a rental vehicle across to Sydney and leaving it there, make sure to check out the costs. One-way rentals can be very expensive here in Australia.
Relocations
One way to save some money is to look at relocations. On any of the RV rental sites, just look for 'Relocations'. This is where the rental company needs to relocate vehicles back to another location, and will hire out those vehicles at very cheap prices.
The big catch is that you can't choose where you want to go, and you will have to deliver the vehicle within tight timeframes. 
It's appealing because you may be able to secure a motorhome from Brisbane back to Sydney, with a fuel allowance included, all for just $1 per day. But you have to get it back within 2 or 3 days. You'll see a lot of highway, and not much else! 
But it can be a good way to get back to a city centre.
Guaranteed Buy Back
There are some campervan hire companies that will sell you an ex-rental campervan and give you a guarantee to buy the vehicle back from you at an agreed price.
They'll buy it back at approx. 30-50% of the original purchase price, based on when you bring it back (it needs to be within 12 months). You just have to have it regularly serviced.
This option looks like it's set up to appeal to the young backpacking crowd, as I've only seen older vehicles in this category which are on the lower end of the price scale, but there's no reason why it should be limited to the young.
Renting a caravan in Australia
There are places where you can rent a caravan, but it's generally from smaller companies in each state. No national players in caravan hire. (Except for RV share programs, which I get into below.)
Caravan Hire Companies
Caravan hire is really only for people that already have a tow vehicle, so that makes it unsuitable for international travellers.
But… there aren't as many caravan hire companies as there are motorhome and campervan hire companies.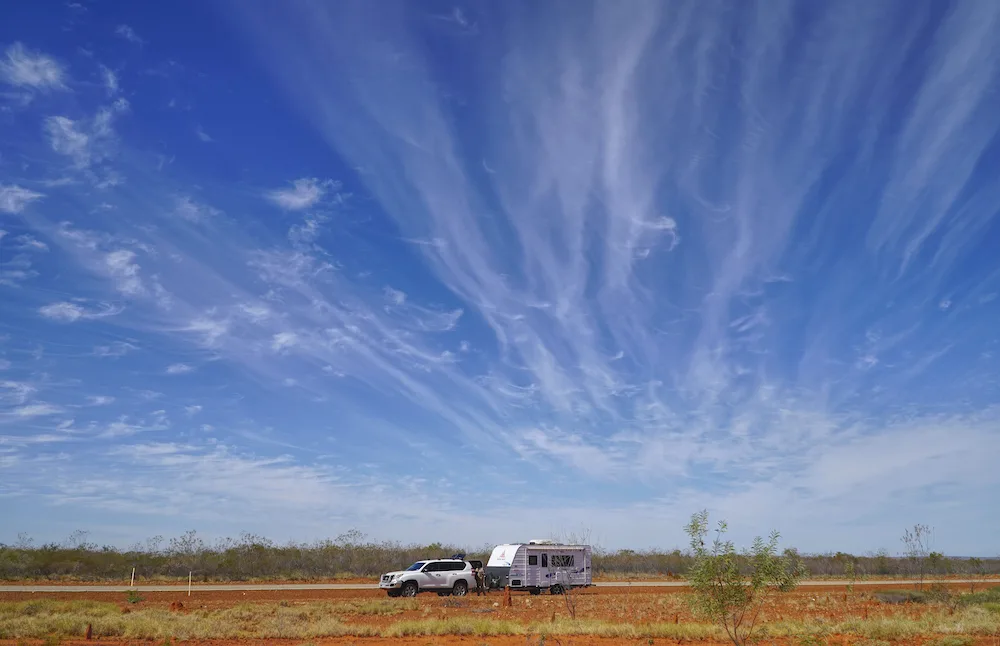 If you're looking to rent a caravan, I suggest using google to search for 'caravan hire [city you want to hire from]'.
Here are a couple to get you started:
www.luxurycaravanhire.com.au (based in Brisbane QLD)
www.australiancaravanhire.com.au (based in Melbourne VIC)
www.discoverycaravanhire.com.au (based in Sydney NSW
takeabreakcaravanhire.com.au (based in Coffs Harbour NSW)
uneedacaravan.com.au (based in Perth WA)
RV / Caravan Sharing sites
I don't know the proper name for these types of sites, but it's where caravan and motorhome owners can list their own rigs for other people to rent.
One of the great things about these sites, is that you can find caravans and motorhomes located all around the country, not just in the big cities with an international airport.
The biggest caravan sharing sites here in Australia are:
But there are others:
So renting a motorhome or caravan for your trip around Australia is possible, but would really only make a sensible choice if you're here for a short trip.
Otherwise, buying a vehicle would make the most sense.
Need more help planning your road trip of a lifetime? We've got you covered over on our Trip Planning page.
---
Search for your next campervan or motorhome hire below: