We're on the move again.
This time we're heading in a steady westward direction, oh wait… except first we need to go north back to Atherton…
This blog post covers 28th August to 3rd September, from Ravenshoe to Normanton, QLD.
We realised that we really needed to get to a SuperCheap Auto to pick up some thicker cables for charging the AGM battery from the car. So we drove the 50kms to Atherton (the opposite direction to where we were going) and took the opportunity to do a big shop at Woolworths too. It was well worth the trip even if it were just for the groceries; Atherton proved to be the last big supermarket for many, many kilometres.
We may have had KFC for lunch too.
From Atherton it was only about three hours drive to Mount Surprise, where we stayed at the Bedrock Village Caravan Park.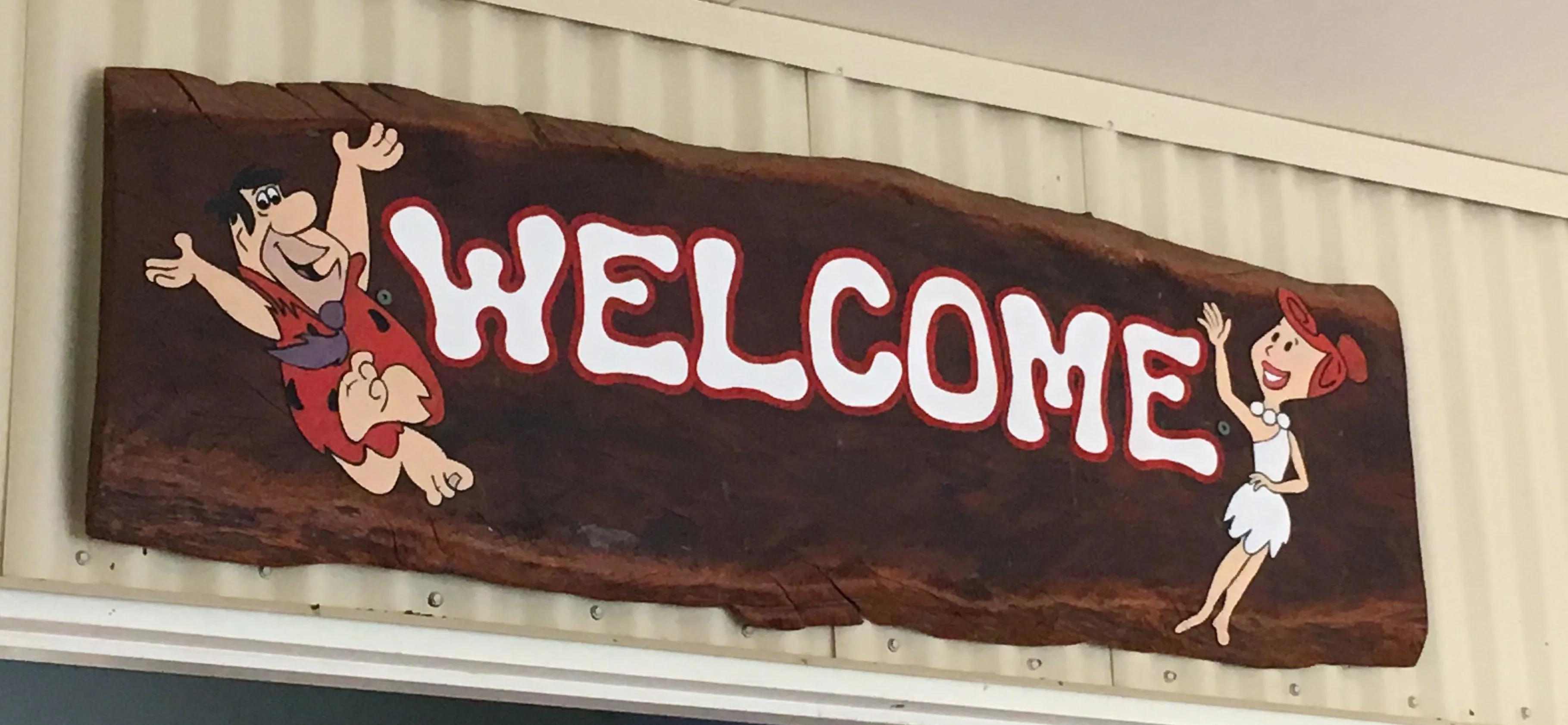 Undara Lava Tubes
We did a tour from Mt Surprise to the Undara Volcanic National Park, we explored the rim of dormant volcano Kalkani before heading into the Undara lava tubes.
You know what I learnt today? National park guides are awesome! When you get someone who is totally enthusiastic about the area from the point of geology, culture and history, it makes for a really interesting tour as well as being educational too.
Home made morning tea treats also helps. :-O
Cobbold Gorge
The drive into Cobbold Gorge was the first unsealed roads we've been on but it was only 80kms of unsealed and in pretty good condition, so it was a nice way to ease ourselves into all the dust. A guided walk and boat tour of the gorge was pricey, but nice.
Now that we're in the middle of nowhere (that's what it feels like to us, now that we're 500kms from the nearest city) there seems to be no reason to just stay put and laze away our days. So we keep moving.
Normanton
Next up is Normanton, right up on the Gulf of Carpentaria. We arrived just as the state school fete was about to start, so filled up on steak sandwiches, fizzy drink and coconut ice.
We stayed for three nights because we had the things that have become much more important to us recently:
a reasonably shady camp site
a fabulous big pool, and
phone reception (which means internet via data, for us).
Favourite Days
We're finding that our favourite days are not those where we go and visit the impressive tourist attraction whether it's some natural beauty or something manmade, but our favourite days are where we're just going for a walk and are surrounded by hundreds of little butterflies, or where we're stopping every few metres to look at some weird plants in the rain forest. It's those times where we're just sitting on the bridge gasping in the overwhelming heat and wondering how crazy the river must turn in the wet season and trying to spot crocodiles.
And then, of course, one of my favourites, is sitting on a park bench watching the sunset at Karumba, over a meal of kalamari and chips wrapped in paper with a shared bottle of fizzy. And then getting excited about the hundreds of wallabies on the way home.
It's pretty awesome.
Camping Info
Bedrock Village Caravan Park
28th – 29th August
Powered site – $32 per night

Cobbold Gorge Caravan Park
30th – 31st August
Unpowered site – $30 per night
Normanton Tourist Park
1st – 3rd September
Powered site – $32 per night
Diesel Prices
BP Mt Surprise $1.347/L
BP Croydon $1.349/L