Of course everybody is different, we have different ways of camping, different priorities and certainly, different budgets. This list of our top six camping essentials are what WE think are essential. You'll probably be different, but it may also make you consider some items you hadn't thought about already.
Disclaimer – some of these links are affiliate links, which means that if you buy we will receive a tiny percentage commission. There is no extra cost to you. Please see our affiliate disclosure for more information.
1. Camp chairs
And I mean good ones. You know these are what you're going to be sitting on most of the time, right? There's no alternating between sofa, dining chair, office chair, recliner and outdoor chair. These are all the same chair, so make sure it's a good one. And by 'good one' I don't mean the $5 bargain at Kmart.
We bought these Jet Tent Pilot Chairs and we've been very happy. They're sturdy, easy to pack up and down (and come with a carry bag), they've got some lumbar adjustment and are built for heavier people. We bought ours at BCF but you can also get them online at Tentworld.
2. Awning (Sand) Mat
We didn't have one of these… but we wish we had. We traipsed so much sand, dirt and red dust into our camper trailer, it felt like a never ending battle with the broom to keep it semi-decent. We tried, smaller mats to wipe our feet on before entering the tent, but we really needed something bigger which we could use as our outdoor space so that we weren't always in the dirt.
We've just bought this one from Aldi for $30. We haven't tried it yet, but here's hoping it does the trick.
3. Axe or hand saw
The first time we were able to have a campfire we had to buy a bag of wood. Buying wood seems like a crazy ass way of going through your money far too quickly! So we bought a small axe so we could collect free firewood… and then didn't use it for three months. We forgot we had it and then bought a hand saw the next time we wanted a campfire. Having both is good. You could get a chainsaw… but we don't have a campfire often enough to justify that. And some camping areas (e.g. Mount Crawford Forest Reserve in SA) require you to have a chainsaw licence to use a chainsaw in their forests.
4. Mozzie repellent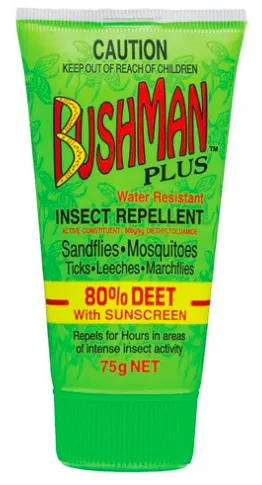 I know that insect repellent is a no-brainer, but if you forget it… oh lordy, you remember very quickly just how important it is.
Along with this is fly spray. We would spray our tent before heading off for our bedtime wee, and by the time we got back the insects were dead and most of the spray had settled.
Oh, and longs and longs. Light coloured, loosing fitting long sleeve top and long pants.
5. Ammenities spade
We bought a small spade from Bunnings. This is particularly useful when you're free camping and there's no amenities block. It's just you, the bush, and your 'Ammenities Spade'. It's small enough to not be a pain to store, but just big enough to dig a small (but deep!) hole for number twos.
6. Head torch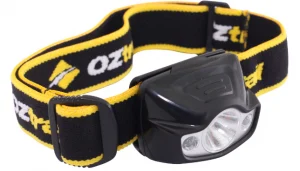 Just having any torch is a good start, but of course the head torch leaves you hands free for, you know, cooking dinner, collecting firewood or pulling up your pants.
Yes, you will look like a dork.
But you'll be the most efficient and least frustrated dork for miles! You'll also be the most annoying if you have it set a little too high and shine it straight into your campmates eyes every time you look at them. :-O
I would recommend NOT getting one of the torches where you have to click it three times to turn the darn thing off. Click once to turn it on, click again to get a brighter light, and click again to get a red light, and then click AGAIN to turn it off. It gets really annoying, especially if you click too many times and you're back at the start. Can you tell how often I had that exact scenario play out?
Those are the six items that were particularly useful for us while camping. What about you, what are your essential camping items?