What caravan accessories do you need for your first trip away?
With all the sales going on at this time I've year, I've been thinking about all the 'stuff' that you need when you first get a caravan. If you can plan it right, it's awesome to be able to buy all the caravan accessories that you need during the sales.
So if you've just bought a caravan and you're about to embark on your first trip, here are all the things that you'll need for your caravan.
Related article: Planning a road trip around Australia
Some of this stuff may come with the caravan, but if not, these are all the items that you're gonna need to get before you head off.
I've seen lists like this referred to as a caravan starter pack, and that's exactly what this is.
This list is what I consider to be must haves; I have included a couple of nice-to-haves but I've clearly marked them as such.
This post contains affiliate links which means that if you decide to purchase I will earn a small commission at no extra cost to you. Please see our affiliate disclosure for more information.
Caravan Towing Accessories
So before we even get into the caravan accessories list, let's start first with the very important basics.
You need to find out the following things from the seller, so that you have the right type on your tow vehicle when you go to pick up the caravan:.
Type of tow ball hitch – most caravans will hook up to a 500mm tow ball. However some off-road caravans may have a different hitch, so it's just worth checking. 
Type of trailer connector – The most common caravan plug used is the 7 pin flat. But it also comes in round and there is a 12 pin flat. Just make sure you've got the correct one on your car, or purchase an adapter.
Brakes – depending on the Gross Trailer Mass (GTM) of your caravan will determine the type of brakes you're required to have. Most likely you will need to have an electric brake control system in your vehicle. If this is totally new to you, here's an article to give you an overview. https://www.caravanrvcamping.com.au/do-i-need-an-electric-brake-controller . 
And obviously you need to make sure that your tow vehicle is rated to tow the caravan.
But now getting on to the actual accessories…
Towing mirrors
You are required to have a clear view of the road and traffic, ahead, behind and to each side of the driver, and towing mirrors will help you to achieve that.
Equipment for parking your caravan
Wheel chocks
Chock your wheels before you unhitch from the tow vehicle.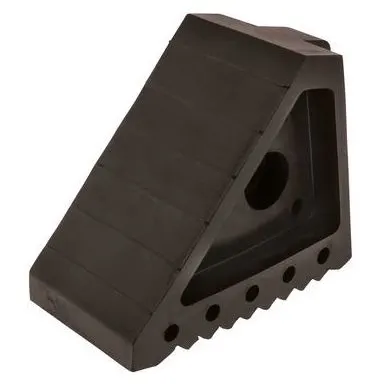 Level ramp
Even a 'flat' site might prove to be not very flat after all.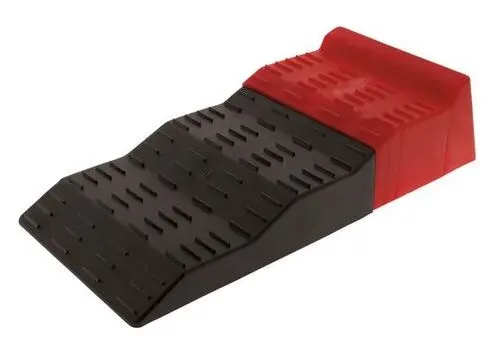 Caravan level
In order to get your caravan level, a spirit level will make things a lot easier.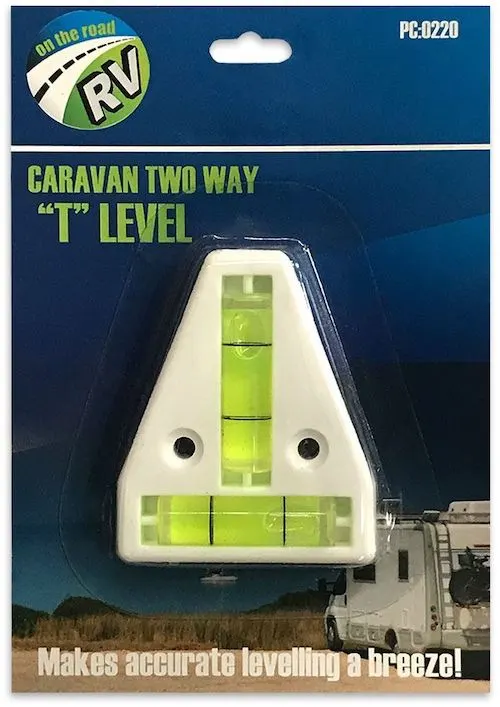 Hitch lock
There are loads of different types of hitch locks or wheel clamps that you can get. This is just one of the many types you can get.

Jockey wheel and stabiliser legs pads
Pads are to stop your jockey wheel or stabiliser legs from sinking into soft ground. Personally, we just used small pieces of wood.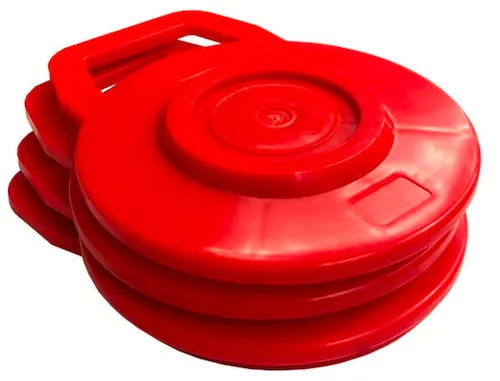 Caravan Essentials – Power
Caravas use 15A power so you need an extension cord (to go from the power outlet at your caravan site, to your caravan) that can handle 15A
Heavy duty (15A) power extension cord
Ampfibian 15A to 10A Adaptors
If you want to plug in to a home power outlet (which is 10A) you need this adapter.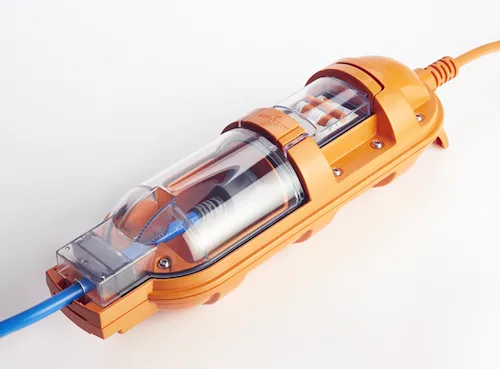 Caravan Essentials – Water
Water hose
You can just use a normal garden hose, but these food grade ones don't have that rubber taste of the garden hoses.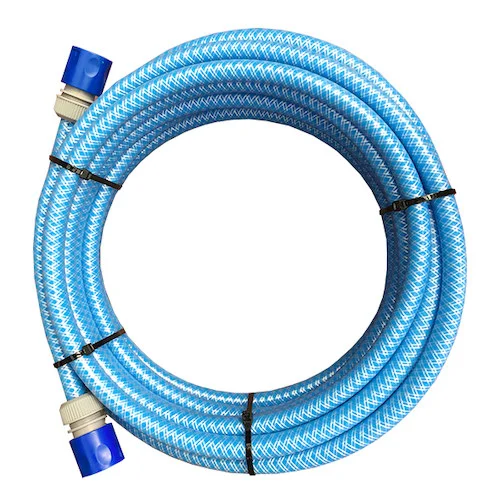 Tap fittings
You can get these anywhere (like Bunnings). We've bought the plastic ones before, but you're gonna use them a lot so you may want to consider the more robust brass ones.
Caravan Essentials – Waste water
Waster water hose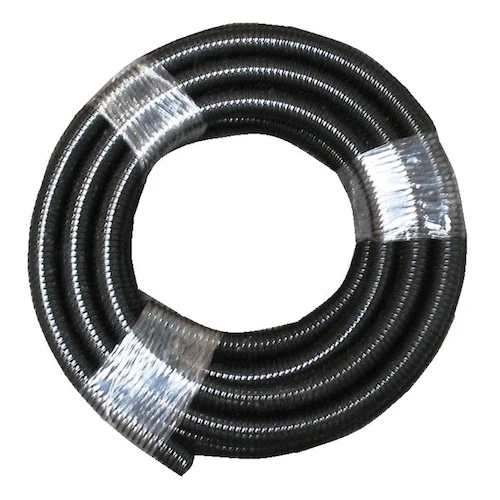 Portable Waste Water tank
Nice to have and only if you need it
There are a few parks around the place that will require your grey water to be collected and dumped at a specific spot. Many of the newer caravans already have a grey water tank, but if you don't you you may want to consider a portable waste water tank like this one. 
Hose bags
Nice to have
These bags make packing up and unpacking at each campsite a little bit easier and a little bit less icky.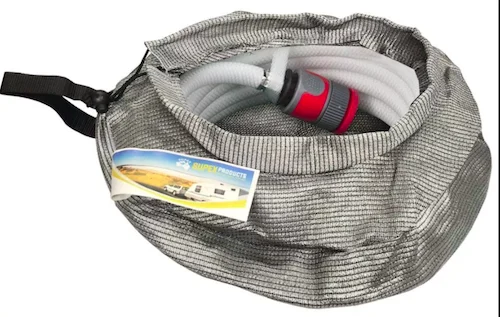 CaravanRVCamping have this great Caravan Essentials Kit that is perfect if you have none of this stuff. But just check, if you're buying second hand, some of this stuff may be included in the sale.
Caravan Essentials – Toilet
Chemicals for your cassette toilet – this will depend on what type of toilet you have in your caravan. But in order to start using it, you're going to need some chemicals.
Emergency Equipment for your Caravan
Fire extinguisher
First Aid Kit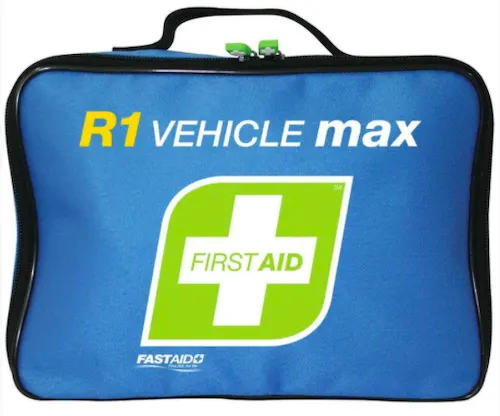 Emergency contacts list
Below is a template of the emergency contacts list that I created. It's just got all the phone numbers that I need. It's especially useful to have these written down if your phone goes flat!
Emergency Contact Form template
---
So there you have it, these are IMO, just the essentials. The things that you kinda need to have a successful caravan holiday. 
There are soooo many more caravan accessories that could be added to this list. But they're nice to have items, not essential. I may write up a list of all those items one day, but I'm sure you'll find for yourself, that you'll develop a wish list very easily without my help!
Save this list of Caravan Accessories to Pinterest