In one of the facebook groups I'm in, someone was asking for recommendations 12 Volt DC appliances for his caravan kitchen; in particular he was looking for a 12v coffee machine that uses Nespresso pods. The poor guy that asked the question got A LOT of answers but pretty much none of them answered his actual question.
So I decided to do a little hunt of my own, to see if I could answer the question myself. Purely to help him out… of course!
And now I know why there was so much difficulty in answering his question!
Just a heads up to make sure your expectations are at the right level… there are NOT many options out there! Especially not many that have been tried and tested and are already available here in Australia.
I know there is always the option of firing up the generator or hooking up an inverter to run your normal kitchen appliances from your batteries. And for many of these appliances, this will be your only option!
But I wanted to specifically look at what kitchen appliances are available in the 12v range. But since it is sooooo limited, I've decided to include manual (no power at all) or battery (AA or lithium) powered options as well.
Of course, when you're in a caravan, motorhome or camper trailer, you don't exactly want to overstuff your limited kitchen space with gadgets just for the sake of it. But here are some of the kitchen appliances you might want to consider.
This post contains affiliate links. Please see our disclosure for more information. (FYI – all the photos are links to products from Australian based websites, so if you see something you'd like more information about or to purchase, you can just click on the photo and you'll go to that product on the relevant website.)
Coffee machine
Okay, so now I understand why this guys wasn't able to get a straight answer about a 12v expresso maker. Basically, there isn't one; well, not one that I could find anyway.
However, there are a couple of other options where you just need to heat up the water, and use these manual or battery powered espresso makers.
I'll start with the most popular and highest rated expresso coffee maker, the Aeropress. This is getting rave reviews on Amazon and everywhere and it seems to appeal to A LOT of true coffee snobs connoisseurs.
Or there is the somewhat more fiddly (apparently) type where you add the hot water and then manually pump the water through the coffee:
While I'm certainly not qualified to recommend coffee makers to the connoisseur, there is also the stove-top espresso maker like this one:
And of course, we can't forget the french press/plunger coffee or perculated coffee maker.
Blender / Stick Blender / Food Processor
In the 12 volt range…. almost nothing. There are a number of mini blenders (to mix up drinks like a nutri-bullet) that can be found on Amazon or AliExpress, but they are shipped in from China, Japan or the U.K.
However, you can get battery powered mini-blenders that are re-charged by USB.
You could go manual…
Or simply revert to old school… at least you know these will never let you down!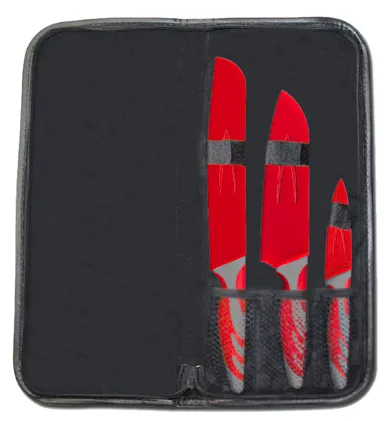 Jug / Kettle
And finally (!!!) we do have this great little 12v kettle from Waeco.
Sandwich press or grill
I haven't been able to find a 12 volt sandwich press here in Australia (although I have seen them on the Amazon.com site) so this could be the time to collect some firewood, polish off your fire-lighting skills and crank out the cast iron sandwich press or panini press.
May as well toast some marshmallows while you're at it…
Cooking
I suppose with gas being an efficient (?) medium to cook on, the market just isn't there for 12v cooking?
There are a few cooking gadgets, BUT, I've only been able to find them on American based websites. The items below are from Amazon.com.

Vacuum Sealer
And bringing up the rear of this list is the vacuum sealer. I've never used one of these before, but I have seen lots and lots of fellow Aussie travellers talking about how awesome it is to have one. It seems that they use it mainly for bulk buying meat and storing it in the fridge and freezer, especially when going remote. The vacuum sealer allows you to store your food for longer periods. Worth a look, huh.
I've gotta say, I'm really surprised at the lack of 12 volt appliances that are available in the market. I'm sure it's got everything to do with power output (or lack of), but I'm still surprised.
And as I said at the beginning, an inverter solves most of your converting DC-to-AC problems anyway.
Do you have any 12 volt DC appliances that you'd recommend?